Why Chrissy Teigen's Recent Post About Processing Grief Has The Internet Divided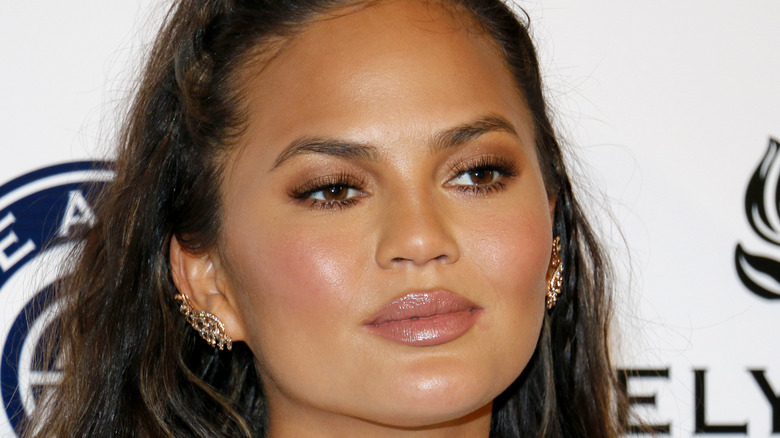 Tinseltown/Shutterstock
Chrissy Teigen has often used social media to be open and candied with the world. Like in October, when Teigen shared on Instagram that she and her husband John Legend had lost their third child, Jack. In a recent long Instagram post, alongside a picture of Teigen and Legend in New York City, she wrote " just reminiscing about New York a lot lately, when things were simple, thinking about all the stuff I've done and been through not just this year but in my life." She also brought up her latest book, "Cravings," and how she used it to help deal with her son's death. "I realized i threw myself into the book to not think of the real, actual third baby," she wrote. "I don't really feel like I fully processed jack and now that I don't have the alcohol to numb it away, things are just...there, waiting to be acknowledged."
So she brings up some pretty heavy life stuff: not having fully processed her grief as well as a reference to her giving up drinking in January.
But the revealing post is also alongside the context that Teigen got "canceled" over the summer after bullying tweets and DMs she sent to Courtney Stodden were revealed. While she apologized via Twitter, not everyone bought it. And the internet seems equally divided by this recent post.
Some people think Chrissy Teigen wants sympathy after being canceled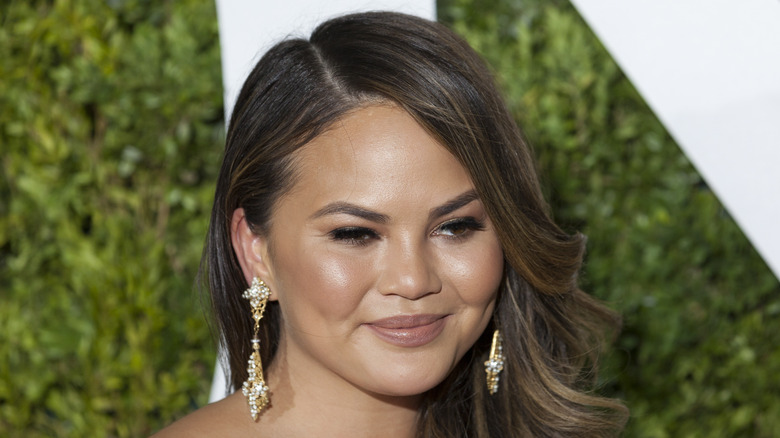 lev radin/Shutterstock
Many saw Chrissy Teigen's Instagram post as important and valuable, with one writing in the comments, "Know that your honesty in your raw, not yet processed emotions and vulnerability is admired and respected by many. Thank you for unapologetically sharing it." Another wrote, "So authentic and real! We're all struggling with something. Thanks for sharing."
Others saw Teigen telling her story as a negative, though, taking to Twitter to express their opinions. "The attention-seeking is strong with this one!" tweeted one person. While another had sympathy but not an unlimited supply for Teigen, tweeting, "I feel sorry for her loss, but I warn my young daughters against bullies like her."
Some seemed to see it as a ploy or a distraction, such as one critic who tweeted, "So now she thinks the sympathy path will get her back from being canceled? It won't." They weren't the only one. "She's trying to find her way back. Not minimizing what she went through with her miscarriage...but she shouldn't be given a platform after what she did to @CourtneyStodden," another tweeted. Still another chimed in with, "She was doing fine until she was caught making mean remarks. Now it's back to grieving."