If You're A Sagittarius, Do This Workout Routine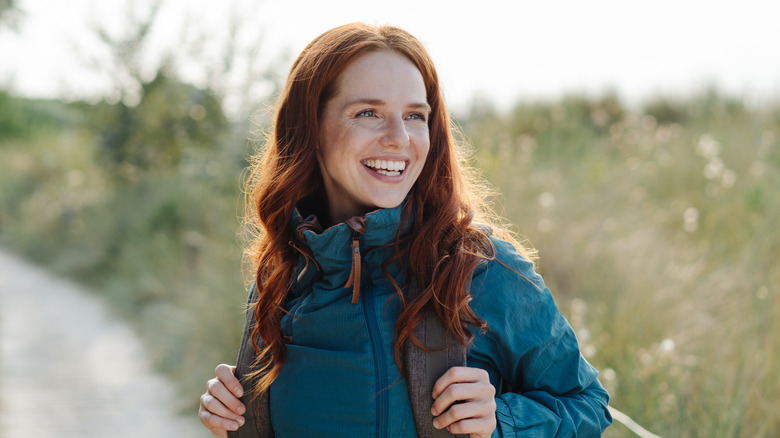 stockfour/Shutterstock
Anyone born between Nov. 22 and Dec. 21 is the sun sign Sagittarius, according to Allure. You're an explorer with tons of wanderlust thanks to your ruling planet in Jupiter, which is the planet of "good fortune and exploration" (via Repeller). Thanks to your endless adventures, you tend to be the life of the party as well. You've always got a story to tell, and people want to listen. 
Even PureWow notes that Sagittarians are some of the "best conversationalists in the zodiac," and one thing that may come up in a conversation is what you like to do for fun and how you stay active. If you don't have a specific workout routine to talk about, it may be time to get one in place. 
Considering you love trying new things, a chance to explore different workouts to find the one that best fits you sounds like an exciting challenge. If you're up for it, you'll want to start with specific routines that work best for a Sagittarius like you. 
Sagittarius love workout routines outside the gym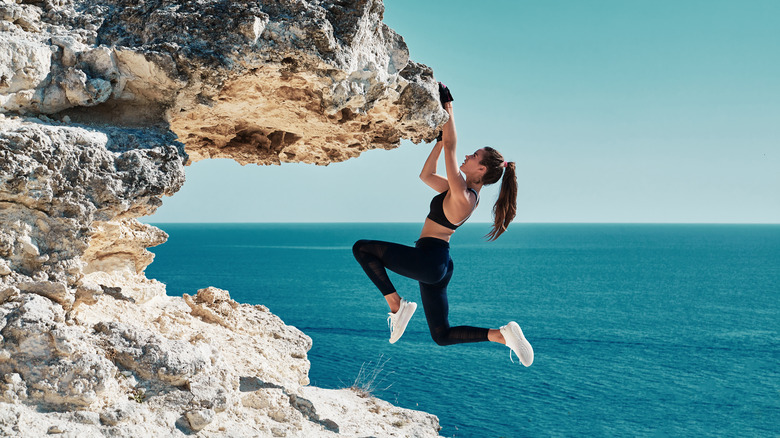 Chumakov Oleg/Shutterstock
Sagittarius is a fire sign. According to PureWow, that means you're energetic and motivated, so push yourself with a high-intensity interval training (HIIT) class. Since you also like to travel and be outdoors, Blogilates suggests you take it one step further with a hike-HIIT routine. For this, you'll need to find a hiking trail near you where you can do lunges and jumping jacks along the way. While you could just follow a HIIT routine on the treadmill, Blogilates states that "you're going to find more motivation outside of the gym." 
Another adventurous workout you could try is rock climbing. Pinkvilla believes that a Sagittarius like you needs something daring, and rock climbing fits that bill. The Institute for Integrative Nutrition also lists rock climbing as a great workout for a Sagittarius along with hiking and any outdoor sport, because you often feel "at home when [you're] surrounded by nature." Pretty much, if you're a Sagittarius, you'll want to get out of the house anytime you're ready to burn a few calories.