The Truth About Buffy The Vampire Slayer Star Nicholas Brendon's Life Today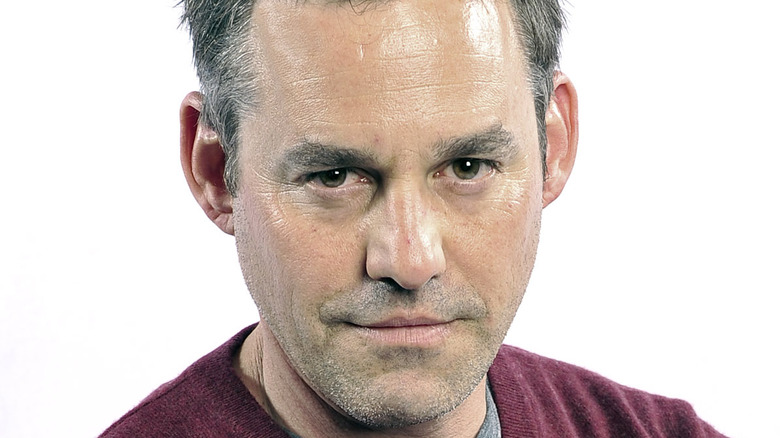 Timothy Hiatt/Getty Images
You've likely seen Nicholas Brendon in one of his many projects. The actor has appeared in movies such as "Coherence," "Survival Island," "A Golden Christmas," "Unholy," and "The Nanny" (via IMDb). However, he's more known for his television roles on shows such as "Hollywood Heights," "Faking It," and "Criminal Minds." While Brendon has acquired a long list of credits, he'll forever be known for his role on the "Buffy The Vampire Slayer" TV show. Brendon starred as the character Xander Harris alongside Sarah Michelle Gellar, Alyson Hannigan, Seth Green, Anthony Head, and Charisma Carpenter. The show ran from 1997 until 2003 and has collected a cult following that still exists today, per Wonderwall.
However, since ending his run as the lovable and geeky Xander, Brendon has fallen on hard times and found himself in trouble with the law on more than one occasion (via Us Weekly). In February 2020, the actor was sentenced to three years of probation for a domestic battery charge after allegedly attacking his girlfriend in 2017. He was ordered to complete community service, as well as a year-long domestic violence course. In 2015 he pleaded guilty to criminal mischief after reportedly grabbing his girlfriend by the throat and destroying her property. He was arrested four times that year and eventually entered rehab for substance abuse, depression, and alcoholism.
This month, Brendon found himself behind bars again for drug-related charges.
If you or anyone you know is struggling with addiction issues, help is available. Visit the Substance Abuse and Mental Health Services Administration website or contact SAMHSA's National Helpline at 1-800-662-HELP (4357).
If you or anyone you know has been a victim of sexual assault, help is available. Visit the Rape, Abuse & Incest National Network website or contact RAINN's National Helpline at 1-800-656-HOPE (4673).

Nicholas Brendon chared with felony prescription fraud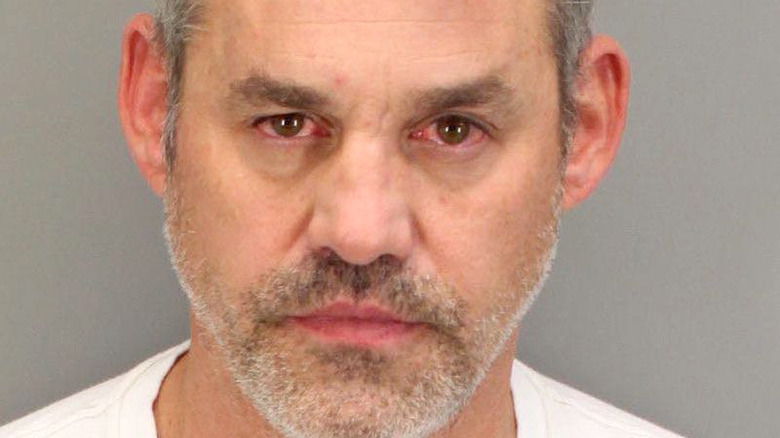 Handout/Getty Images
People Magazine reports that Nicholas Brendon was arrested in Indiana last week after he used false information to obtain prescription drugs. The former "Buffy the Vampire Slayer" star, 50, was also charged with a misdemeanor for failing to properly identify himself when stopped by law enforcement. He is currently being charged with felony prescription fraud and was held at Vigo County Jail before being released. TMZ notes that when Brendon was stopped by police he gave them a California ID with the name Kelton Schultz on it. The arrest occurred on August 18 when Brendon was pulled over by police in Terre Haute for failing to signal and swerving while operating his vehicle. Drugs were found in the car upon a police search.
Brendon has been public about his struggles in the past. During a 2015 interview with Dr. Phil, the actor admitted that he had attempted suicide that year. He also confessed that he was molested by a teacher when he was 10 years old (via Us Weekly). "I think about it every day of my life, and I wonder how it affected me did I stop growing emotionally? When you're molested for a couple years and you're blamed for it by the people who are supposed to be your protectors, there's going to be a lot of confusion and a lot of sadness," he said.
Fans are now hoping that Brendon's latest arrest could be a stepping stone to getting the help he needs.
If you or someone you know is dealing with domestic abuse, you can call the National Domestic Violence Hotline at 1−800−799−7233. You can also find more information, resources, and support at their website.
If you or anyone you know is having suicidal thoughts, please call the National Suicide Prevention Lifeline​ at​ 1-800-273-TALK (8255)​.