Joy Behar Reveals The Only Time She's Cried On The View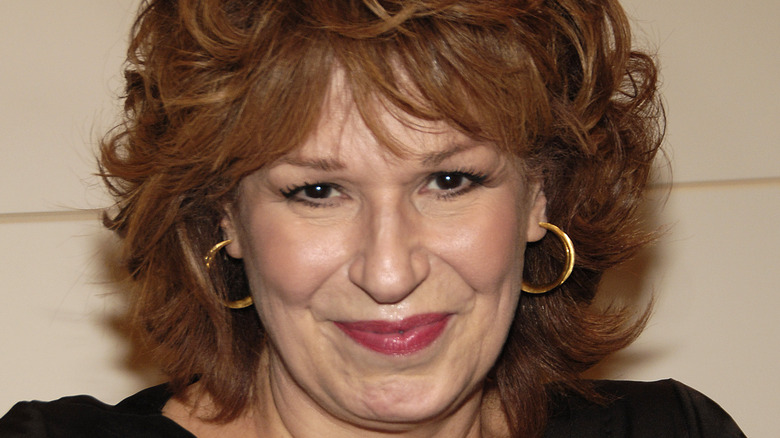 stocklight/Shutterstock
Though the popular daytime talk series "The View" has had several memorable co-hosts throughout the years, one woman remains a constant on the series. Joy Behar became one of the original moderators of the ABC series when it was created in 1997 and is the only remaining founder (via USA Today). The comedian won fans over (or at least most of them) with her humor and strong opinions. Behar was even honored with her special episode back in 2018, to celebrate her 20th anniversary on "The View," (via TV Insider).
Over the years, Behar has watched the show go through many different evolutions — she's also had to say goodbye to several co-hosts. Behar has worked alongside 21 full-time hosts over the years and has formed relationships with everyone, both positive and tense (via People). While some departures were certainly harder than others, one was especially painful for the 78-year-old star. During an interview with Entertainment Tonight, Behar revealed which of her co-star's departures was the most heart-wrenching.
Joy Behar and Meredith Vieira had a very strong bond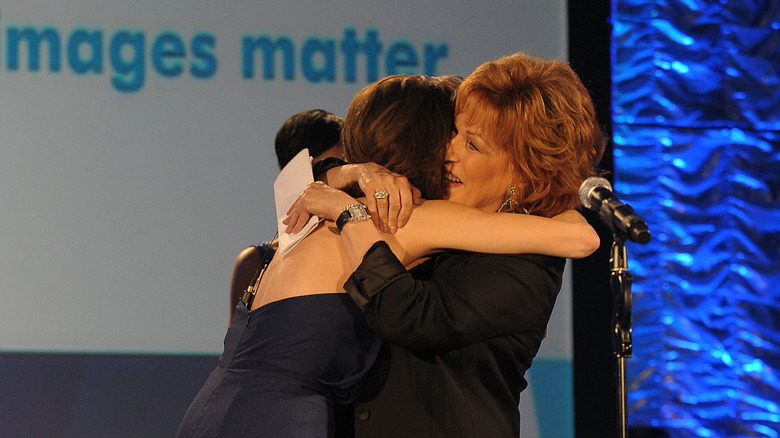 Andrew H. Walker/Getty Images
Joy Behar revealed that she was very upset when her co-host, Meredith Vieira, left the series (via Entertainment Tonight). The journalist was one of the original moderators alongside Behar, and left "The View" after nine seasons. Vieira departed from the ABC series to work at NBC's "Today Show." The 67-year-old host's last day on set was particularly painful for Behar. She revealed, "I'm gonna tell you something, the day that she left I cried. That was the only time I've only ever cried on this show. I cried because she was my only pal."
Though it was hard for Behar to watch her friend go, Vieira went on to have a very successful career after "The View." After co-hosting "Today," the journalist went on to lead her own talk show (via IMDb). "The Meredith Vieira Show" lasted for two successful seasons and helped the star continue to land more hosting gigs. Vieira currently hosts the wildly popular game show, "25 Words or Less."