This Is How Mick Jagger And Keith Richards Honored Drummer Charlie Watts After His Death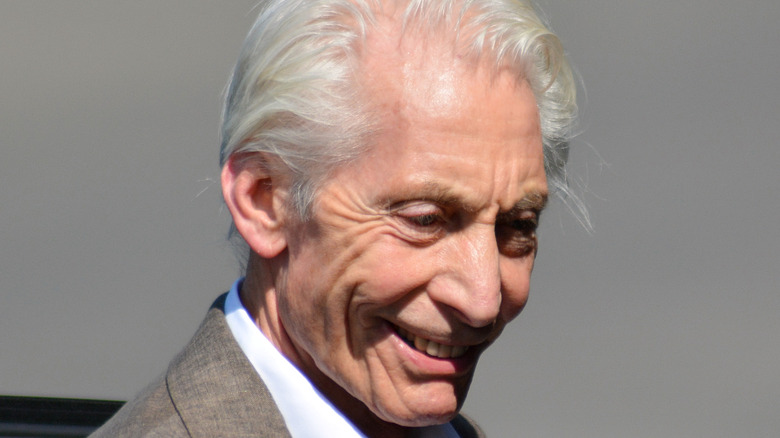 Grand Warszawski/Shutterstock
Charlie Watts, fantastic talent and long-time drummer of The Rolling Stones since 1963, died on August 24. According to a statement by a publicist, Watts died in a London hospital "surrounded by family" (via NPR). The musician was 80 years old at the time of death. 
Watts' death comes off the heels of the band's announcement that Watts would be missing their upcoming United States tour dates to recover from a medical procedure (via BBC). Watts was treated for throat cancer in 2004, though the procedure that caused his absence on The Rolling Stones' tour was unspecified.
Many iconic musicians took to social media to mourn Watts' death with The Rolling Stones members and the rest of the world. Sir Paul McCartney remembered Watts in a video posted on Twitter as "a lovely guy" and "fantastic drummer," while Sir Elton John took to Twitter remembering Watts as "the ultimate drummer. The most stylish of men, and such brilliant company."
Charlie Watts' bandmates pay heartfelt tributes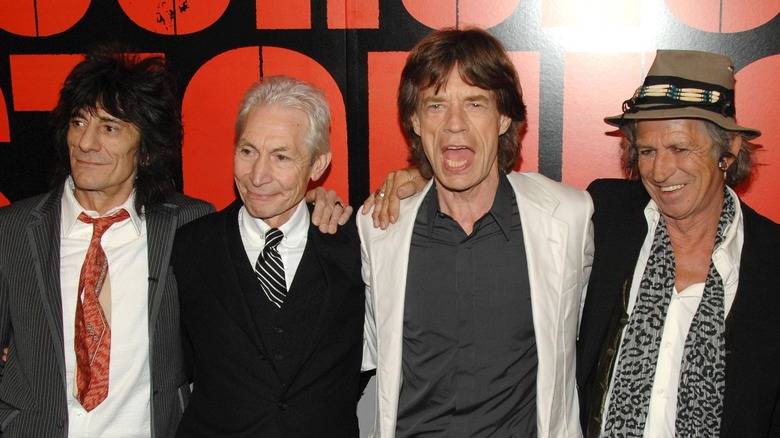 Everett Collection/Shutterstock
Following the death of The Rolling Stones drummer Charlie Watts, the rest of the band took to their social media accounts to pay heartfelt tributes to their bandmate. Lead singer Mick Jagger posted a touching photo with no caption on his Instagram of Watts sitting at his drum kit laughing. Guitarist and secondary vocalist Keith Richards posted a photo of a drum kit with a closed sign hanging from it on his Twitter with no caption. Ronnie Wood, the last of The Rolling Stones foursome, posted a photo on his Twitter of himself and Watts with the caption, "I love you my fellow Gemini ... I will dearly miss you ... you are the best".
Among the countless voices mourning Watts are legendary rock band Aerosmith, the Grateful Dead's Mickey Heart, and legendary Beatles drummer Ringo Starr (via CNN). 
It is unclear now what the band will choose in terms of filling Watts' place permanently as the band's drummer. Drummer Steve Jordan, who has worked with Keith Richards previously and plays in the John Mayer trio, was already slated to understudy Watts in his absence from the No Filter tour (via BBC).