Kanye West Is Headed Back To Court And It Has Nothing To Do With His Divorce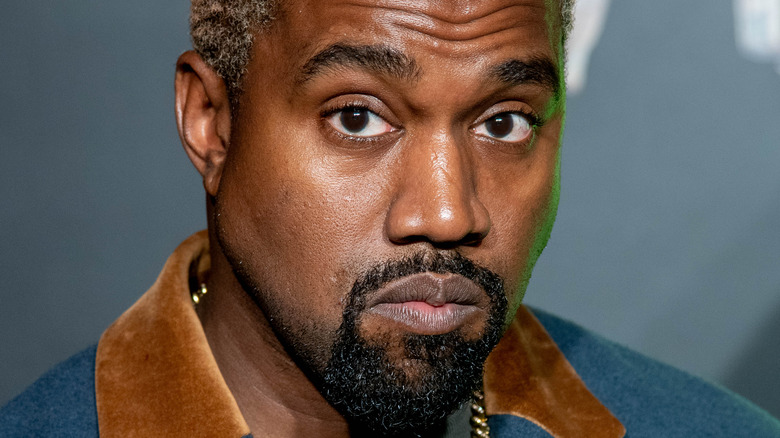 Roy Rochlin/Getty Images
Kanye West is eager to make headlines on his own merits again, but unfortunately, that means heading back to court. The rapper was reportedly "annoyed" everybody thought his soon-to-be ex-wife Kim Kardashian instigated their divorce. As Page Six reported at the time, West was frustrated that, after allegedly allowing her to "file first in order to give her dignity," he had been painted as the loser in the situation. Things got so bad between the couple that they weren't even speaking, with the rapper reportedly telling Kardashian she could only contact him through his security team.
Thankfully, they've settled down in the months since, with People confirming through an insider that the exes, who share four children, have a "friendly relationship." Kardashian has notably been supporting West's recent output, with the source noting, "It's always been important to Kim to have a good relationship with Kanye."
 Although the rapper quickly moved on with model Irina Shayk, the two parted ways after a short while together, seemingly embarrassing him in the public sphere once again. Now, West is taking legal action to establish himself as a serious artist in his own right. 
Kanye West is ready to take his final form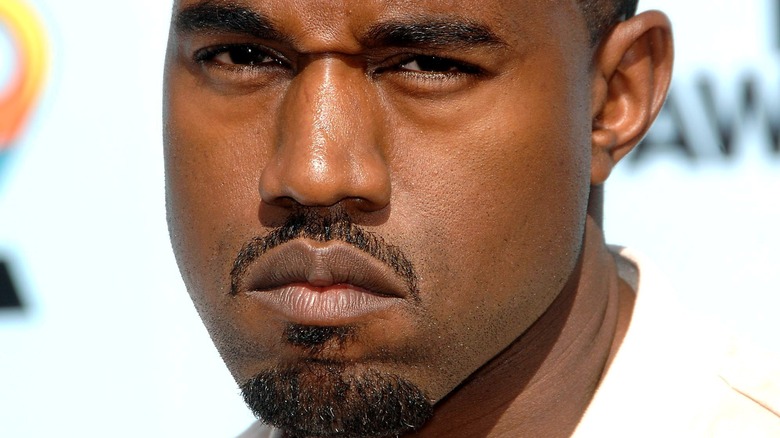 Everett Collection/Shutterstock
According to TMZ, in documents filed Tuesday in California, rapper Kanye West petitioned to legally change his name to Ye. The nickname is what millions of fans all over the world already call West, so it's not terribly surprising, though whether it's strictly necessary remains to be seen. If the court approves his request, Kanye Omari West will be no more and, in his place, Ye will reign. Unless there's a suggestion of fraud or something else untoward, West will most likely get his wish. Back in 2018, the controversial rapper, who's well known for making outlandish statements, discussed the possibility of a name change during a radio interview. As he explained, "I believe 'ye' is the most commonly used word in the Bible, and in the Bible it means you. So I'm you, I'm us, it's us," (via Instagram). 
The rapper confirmed he was no longer going by his full moniker on Twitter, too. However, as per The Hollywood Reporter, the following year West suggested he might change his name to "Christian Genius Billionaire Kanye West" instead, just to drive the point home that's he's super rich. "Martin Luther King didn't get killed because he had a dream; he had something else he was going to talk about," he added, noting the celebrated civil rights activist was concerned with Black empowerment, which is something West was commenting on with his short-lived moniker. Luckily, Ye is much shorter.