John Corbett Is Married To This Iconic Star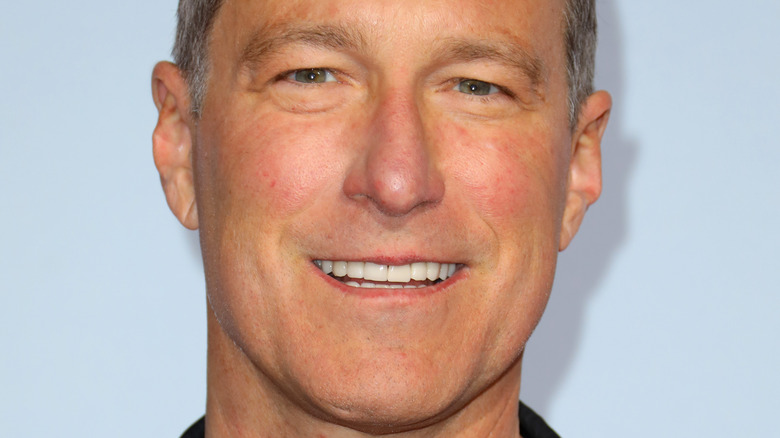 Jc Olivera/Getty Images
"Sex and the City" and "My Big Fat Greek Wedding" star, John Corbett was on the covers of magazines in the early 2000s. After making waves as Carrie's fiance on the HBO show, Corbett became a veritable heartthrob. However, since 2002, there's been a special woman in his life: actress, Bo Derek.
According to Martha Stewart, Corbett shared news of his marriage with Jerry O'Connell earlier this month during his appearance on "The Talk". "Jerry I can't believe that I forgot to tell you that around Christmastime we got married. Bo and I got married!" he said. As for the secrecy, he explained, "We're pretty private people, we didn't make an announcement, all our friends and family knew but this is the first time either one of us has said anything publicly about it because really we haven't had an opportunity. So, you're my buddy and now I guess I'm telling all of America, or the world."
Apparently, the pandemic may have had something to do with the couple's decision to finally walk down the aisle after nearly two decades together. "After 20 years we decided to get married, we didn't want 2020 to be that thing that everybody looks back at and hated. We thought, 'Well, let's get one nice thing out of it.'"
The two hit it off years ago with Derek gushing to Fox News about their first time meeting, "It was just an attraction, a comfort."
Bo Derek and John Corbett are four years apart in age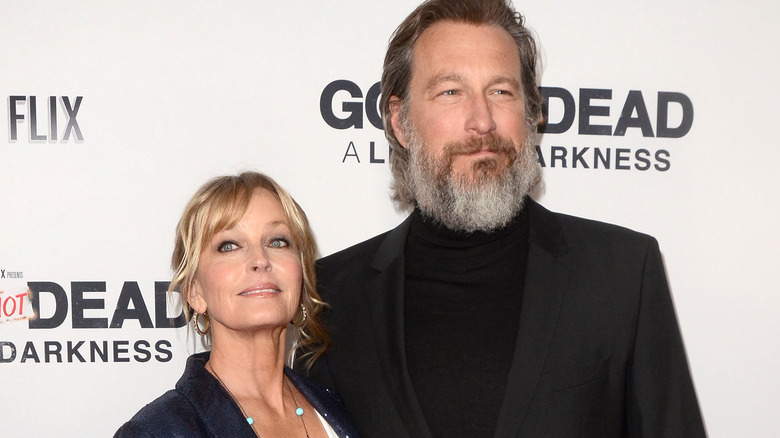 Kathy Hutchins/Shutterstock
As for the 20-year courtship, Derek and Corbett didn't feel the need to get married before last year. "I think when you're beginning a young family and you're going to have children and set up this new family tree branch, it's obviously a wonderful commitment and it's meaningful," the actress said in the Fox News interview. "But for us in our lives, it hasn't been yet."
"He makes me laugh all the time. He's full of life, full of joy. I became attracted to him and I still am. We take things day by day and I think we are still there," she said earlier in 2020. "We're starting to get a little more settled."
As for the "Sex and the City" star, he explained that the secret to their successful relationship included their reluctance to get married. "Don't get married," he told the HuffPost in 2016. "I have a lot of friends that get divorces. It becomes this whole thing. I think the secret is just enjoy being together."
The 64-year-old actress noted that, since the pair don't have children, they haven't felt the pressure to walk down the aisle. "We talk about [marriage] sometimes, but we don't have children and we're not young, so there isn't that pressure or need to get married," she told Entertainment Tonight.
Now, the pair have officially tied the knot and we'll have to move on from imagining him as Carrie's boyfriend forever.