The Sad Reason Honey Boo Boo Doesn't Have Any Friends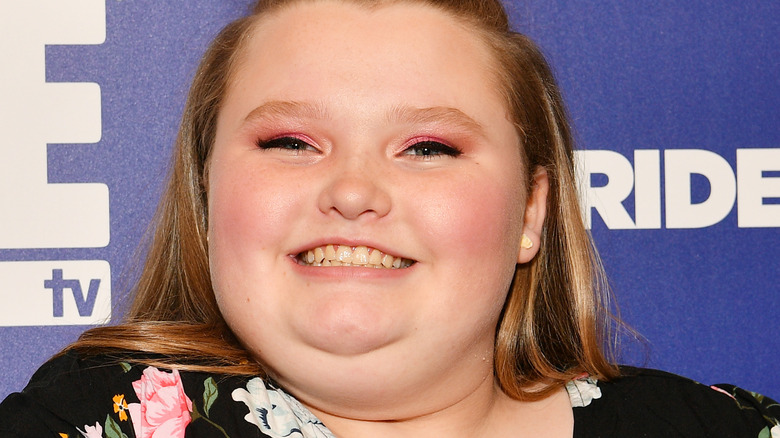 Dia Dipasupil/Getty Images
It's no secret that growing up as a child star comes with its fair share of challenges. Just look at the likes of Miley Cyrus, Shia LaBeouf, Macaulay Culkin, and Lindsey Lohan, all of whom have publicly shared the struggles of being a young person in the limelight and how it negatively affected their lives into adulthood (via Us Magazine). Child star Alana Thompson, known famously as "Honey Boo Boo," is opening up about her own struggles dealing with fame from a young age.
Thompson is best known for her start on the TLC reality series, "Toddlers & Tiaras," which shared the shocking behind-the-scenes of the competitive world of child beauty pageants (via TLC). Thompson is perhaps one of the most famous names that has come from the show, famous for her boisterous attitude, trouble-making ways, and penchant for tantrums.
But Thompson is finally ready to talk about what the experience was really like — and as it turns out, she says she's nothing like the character, as it were, that she played on TV.
Alana Thompson is grown up and mature now
A child star no more, Alana Thompson is finally sweet 16, and she looks totally grown up and mature. She's living life like any normal teenager now. She's in public school, saving up for her very first car, and dreaming about what she wants to do when she grows up. But her life hasn't always been filled with these normal teenager experiences; in fact, it has taken her many years to finally reach a place of normalcy and contentment. In a recent interview with Teen Vogue, Thompson revealed that she no longer wants to be known as "Honey Boo Boo," and with that, put an end to the life that she has grown up with. "They are completely two different people," she tells the outlet, referencing the difference between who she is now, and she was then. "I would say that I do like this Alana now, rather than the younger Alana."
Her childhood goals of winning pageants have transformed into dreams of becoming the best version of herself. "I want to be the best I can be," she explained. "I want to make my money, and I also want to make straight A's, so I just try my hardest."
But her new lifestyle doesn't mean that everything is perfect in the young star's life.
Thompson struggles to trust people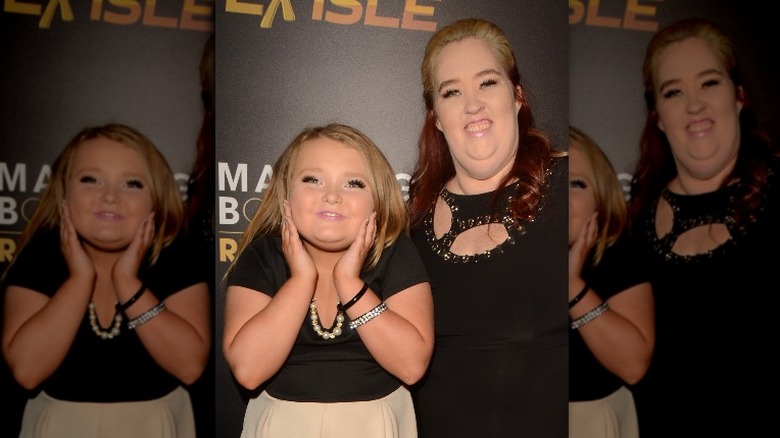 Kathy Hutchins/Shutterstock
Thompson confessed to Teen Vogue that she struggles to make friends. Perhaps it's due to her life growing up in the public eye, the strong boundaries she sets for herself, or her unabashed self-love. But if you ask Thompson, she attributes it to her inability to trust people.
"To be honest, I do not have many friends. At all," Alana says, saying that her boyfriend is probably her closest friend. "Because I feel like folks are so much like, 'Oh, my God, I'm friends with Honey Boo Boo.' I don't trust nobody really, so I don't have friends." She also revealed that people often try to become her friend because they assume that she's rich — which she clarifies is not the case.
But fret not, Thompson is excited for the future and ready to come into her own as she moves away from the old, toxic identity of "Honey Boo Boo." When asked what this new version of herself will be like? She responded in the most on-brand way possible.
"I don't know what future Alana's like," she said. "I haven't met her yet."