Function Of Beauty Vs Prose: Which One Is Better For Your Hair?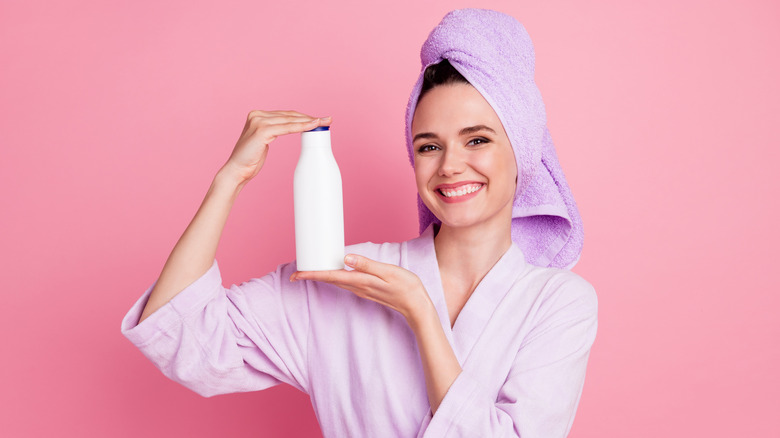 Roman Samborskyi/Shutterstock
"Customized" is the new beauty buzzword, especially when it comes to hair care. Gone are the days when all it took to pick up a new shampoo or conditioner was a trip to Target — instead, hair care is now all about custom-made products.
As per Allure, there are plenty of non-custom products available, with options to suit seemingly every hair care issue you might come across. While there are some amazing products available to choose from, for anyone with hair care requirements that are a little more complex, normal products aren't always enough.
If you're someone who has complex hair needs, such as hair that is damaged, lacks volume, and is super fine, then customizable hair care products may be the way forward. After all, hair care isn't a one-size-fits-all process and every hair type requires different care.
According to Insider, customizable hair care products are trending within the beauty industry, with brands like Function of Beauty and Prose offering a wide range of personalized products designed to make caring for your hair — and seeing the results you want — easier than ever. When it comes to customized hair care, these two brands are constantly competing. Which one is really the better choice?
Function of Beauty vs Prose: What's the difference?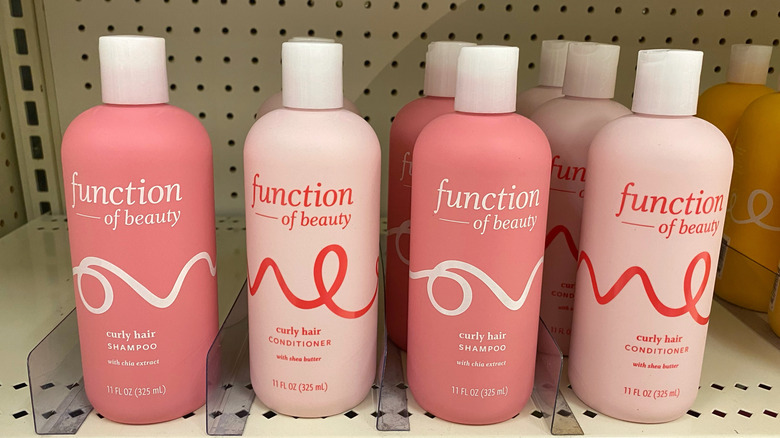 Rido/Shutterstock
According to Insider, Function of Beauty was founded first in 2015, followed by Prose two years later in 2017. Both customizable hair care brands are exceedingly popular and use a "hair quiz" to create a custom-built formula, and they also share the same basic business model.
According to Allure, the Function of Beauty hair care quiz utilizes years of scientific research by MIT-educated engineers who leveraged the technology to create a specialist algorithm and data analysis setup. It sounds a little complex, especially when you consider it's purely designed for customized hair care, but the results speak for themselves. The quiz asks questions related to hair type, the structure of hair, color, fragrance preferences, scalp moisture, and your hair goals.
Prose, on the other hand, is built slightly differently; they offer a hair quiz alongside a one-on-one consultation with a professional stylist, the idea being to offer an even more customizable approach to hair care that takes into account your unique scalp and hair requirements (via Allure). It's a two-step process that begins with an online consultation which is used to work out the hair issues that you may be dealing with. The consultation asks questions about hair type and quality, followed by a number of lifestyle questions, such as how you wear your hair and what your hair goals are.
Function of Beauty vs Prose: Which is better for your hair?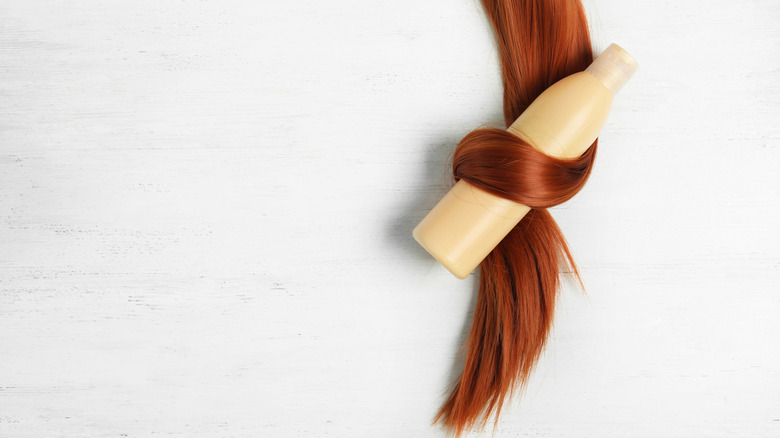 New Africa/Shutterstock
When it comes to which brand's products are best, Insider claims that both Function of Beauty and Prose offer high-quality formulas, a fantastic customer experience, and a diverse range of ingredient choices. 
However, Insider also reports that while both brand's formulations are great, due to Prose's more in-depth hair quiz and consultation, and wider product selection, they prefer Prose over Function of Beauty. That being said, Prose is more expensive than Function of Beauty, so if affordability is your top concern, Function of Beauty might be the way to go. 
In summary, both customizable brand's products offer a high-quality approach to custom hair care; while Prose has a more in-depth consultation process, Function of Beauty offers a more accessible and more affordable approach. In terms of which option is best for your hair, it depends on where your hair goals lay and what budget you have to work with.