The Best CeraVe Face Cleansers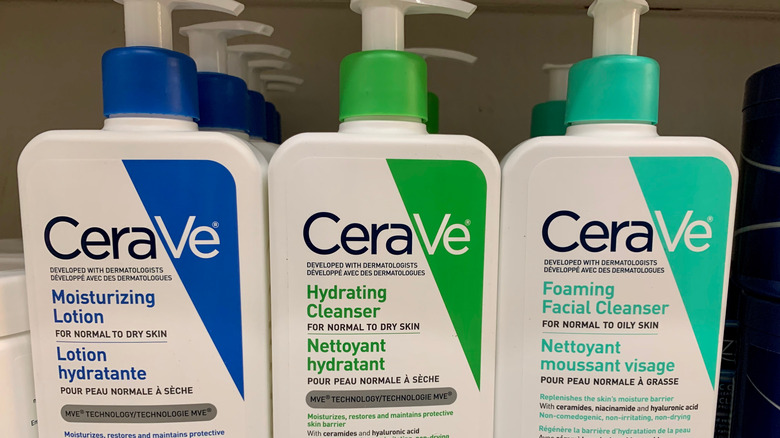 Velour Noire/Shutterstock
Considering that CeraVe was developed with the help of dermatologists, it's safe to assume many would agree that it's one of the best skincare brands out there. CeraVe's no nonsense, fragrance-free products don't contain any gratuitous, unclearly labeled ingredients that could end up doing more harm than good to your skin in the long run (like many products out there on the market nowadays do). And the best part? The drugstore prices. "The premise behind [CeraVe] is affordable products with ingredients that actually work and have a strong evidence base. It's a shining example of what a skincare brand should look like in 2021: low cost but high value that strips skincare right down to the ingredients that you actually need," aesthetician Dr. Kemi Fabusiwa told Harper's Bazaar.
Unlike many skincare brands that focus on making the skin more conventionally attractive by society's standards, CeraVe is mainly focused on maintaining your skin's health, and more specifically, strengthening the upper barrier. The brand accomplishes this through the use of ceramides in its products, which are ingredients that lock in moisture and protect from pollution.
With its vast array of moisturizers, serums, and sunscreens, CeraVe's ultimate claim to fame is its highly effective facial cleansers. But what makes them so great, and which one should you invest in? Keep scrolling to learn more.
The best CeraVe face cleansers that deliver promising results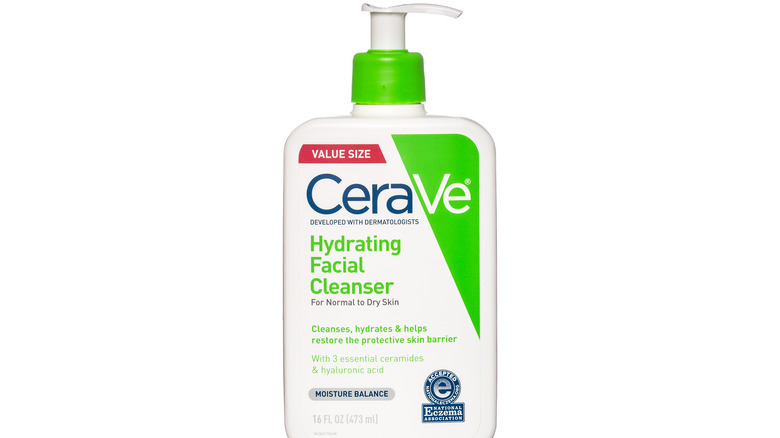 Carlos Yudica/Shutterstock
It can be hard to find cleansers that properly remove stubborn dirt, oil, and more, without parching your pores. And those with dry skin are especially familiar with the struggle. That's where CeraVe's Hydrating Facial Cleanser ($13.99) comes in. Its deeply penetrating ingredients are soothing for those with dryness-induced eczema, and won't feel too heavy or sticky, like many moisturizing products often do, per WhoWhatWear.
In the past, those with dry skin have had to miss out on the deep-cleaning benefits of foam cleansers, due to the drying ingredient sodium lauryl sulfate, as noted by PopSugar. However, CeraVe's innovative Hydrating Cream to Foam Cleanser ($13.99) is formulated for dry skin, starting out as a cream upon application, and transforming into foam once in contact with water. It will leave your face healthy and clean without feeling stripped.
CeraVe also has options for our oily-skinned friends. Their Foaming Facial Cleanser ($13.99) has a light texture that gently removes excess oil and makeup while soothing irritation. This product is so ravely reviewed that dermatologist Dr. Patricia Wexler, whose clients include Rita Ora, even recommends it, per Today. With such helpful ingredients and a price can fit all sorts of budgets, it looks like CeraVe face cleaners can be the way to go for many.