Everything You Need To Know Before Getting A Permanent Bracelet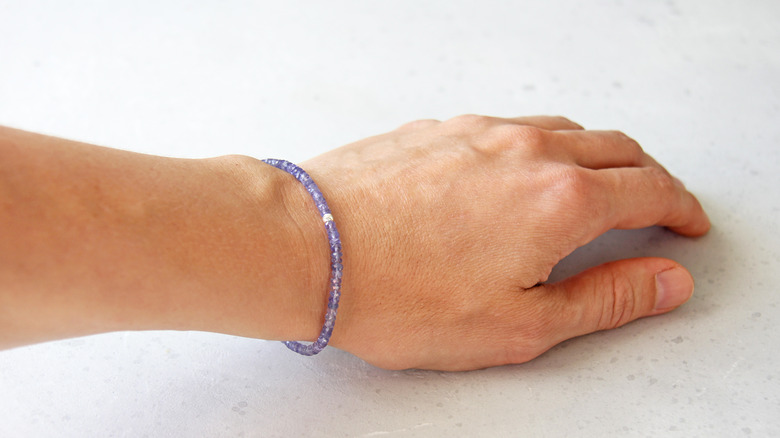 Pedal to the Stock/Shutterstock
In the world of accessories and fashion, new trends pop up all of the time and spread super quickly, thanks to the internet, social media, and fashion influencers. Once a few influencers post about a new trend, it's not long before people see it on TikTok, Instagram, and Twitter, and want to try it out for themselves. 
One of the latest jewelry trends that has shown up online is something called a "permanent bracelet." The bracelet is exactly like it sounds, something that's permanent — meaning you can't take it off since there's no clasp (via Vox). Several jewelers and designers offer them from coast-to-coast and many influencers on social media have been hitting up some spots to get them done. 
But, as it's permanent, some people may have some questions before hopping on this bracelet trend. Like, what kind of material is it made of? Will it go off in the metal detecters at the airport? How much does one cost? And will you ever be able to take it off?
All the details about getting a permanent bracelet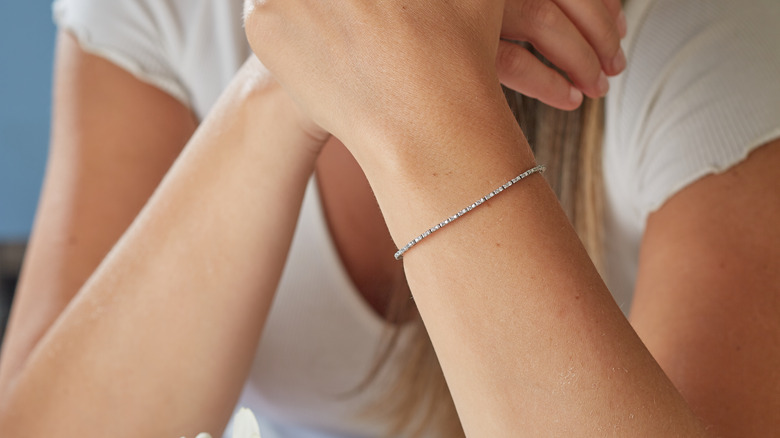 feedbackstudio/Shutterstock
Getting a permanent bracelet is something that some people choose to do with a friend or a loved one. Think of it as a friendship bracelet that can last a lifetime. Or, even something you can do with your significant other to wear forever. The process, in itself, doesn't take long at all. Catbird, a Brooklyn-based store that specializes in permanent bracelets, say that it takes only 15 minutes to "zap" the bracelet onto your wrist. The process is essentially welding the two ends together into one "claspless" permanent bracelet. 
Most jewelers that offer permanent bracelets use solid gold, so they don't pop up on a metal detector. However, they do need to be removed for things such as an MRI scan. While the bracelets are "permanent," they can be easily cut with a special scissor (via Vox). If you're someone with a 14k gold allergy, getting a permanent bracelet is not recommended. 
Because the material is often solid gold, permanent bracelets are on the more expensive side. At Catbird's studio, they start at $98 and can go up to $334. In addition, Catbird requires that the person getting a bracelet be at least 10 years of age to get them done, and that anyone under 14 have an adult accompany them. 
If you're looking for a way to make your friendship, love, or support last forever, try getting a permanent bracelet together and wear it forever!