Are Makeup Subscription Boxes Actually Worth It?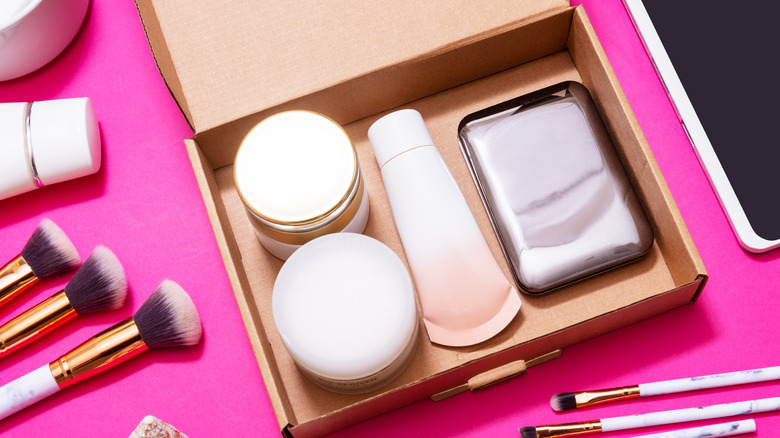 mdbildes/Shutterstock
The aisles at Sephora only seem to get longer; you're surrounded by a stack of products that beckon you with their packaging, making you feel like you're in a scene from "Confessions of a Shopaholic" when you leave the store with five different bags. A hefty receipt accompanies the products, making the entire experience a confusing brand of retail therapy.
If this is something you struggle with, makeup subscription boxes may be the recurring solution you need. These companies identify and curate products from thousands of aisles (in stores and online) and send you an assortment of makeup and skincare in a box. It's like Christmas every month, with your vanity replacing the tree. The concept of subscription boxes began in 2004 or earlier (via Subbly) but took off after Birchbox entered the market in 2010 (via Deal News). Now, there are so many boxes to choose from, in every industry from snacks to gifts to beauty products. Scroll to find out which makeup box to pick and if they're worth the cost.
Makeup subscription boxes are cheap ways to try new products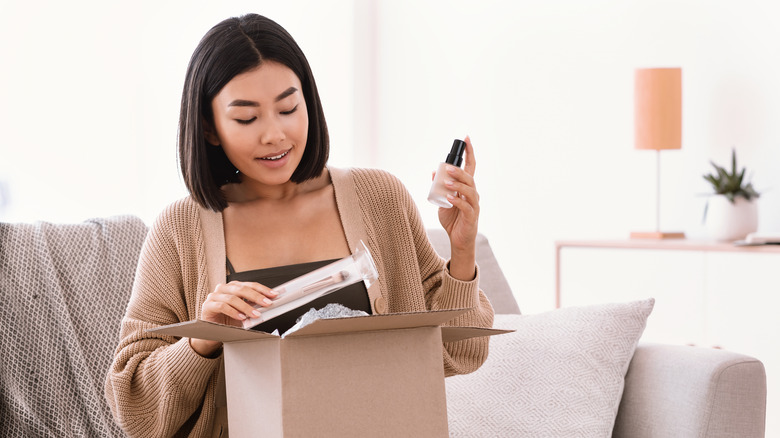 Prostock-studio/Shutterstock
The pandemic boosted a wave of online shopping as well as the subscription box economy (via Crain's Detroit). The beauty industry was no different. With stores closed, anyone who wanted to make sure a concealer blended into their skin resorted to trial and error online. As stores open again, many customers have decided to stick to their subscription habit.
These boxes usually come with a low cost and a variety of products to try from. Birchbox customizes your makeup box according to your skin type, the way you style your hair and other detailed questions about your preferences. Each box has sample-size products and costs $13 to $15 per month. The IPSY box works similarly, providing a quiz that customizes a "glam bag" for $13 a month. BoxyCharm is another popular subscription service that gives you full-size products valued up to $225 for about $25 a month. Allure Magazine's Beauty Box is also one to consider if you want a beauty editor's opinion on your medicine cabinet. It's $23 a month for products worth $460 total or more.
We'd say makeup subscription boxes are worth the money — if you're only subscribed to one (unlike streaming services). They allow for trial and error, sampling products and customized curation without you lifting a finger. However, the right box for you depends on how often you want to try products and whether you want to deal with another recurring payment.