Who Is Lorde's Boyfriend, Justin Warren?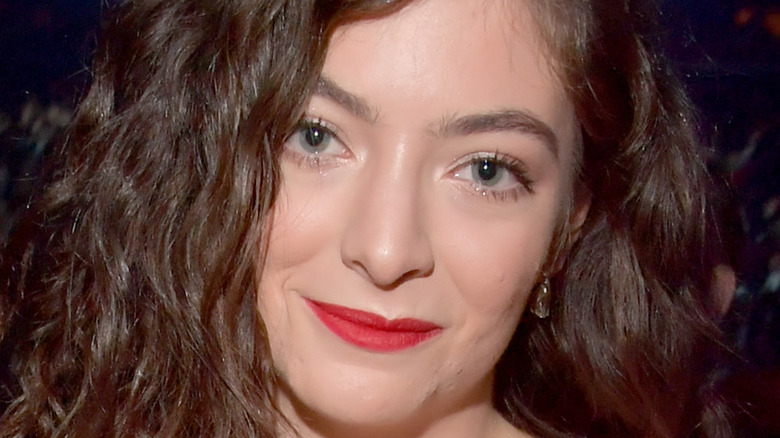 Lester Cohen/Getty Images
Despite Lorde's incredible success at such a young age, she appears to have no interest in being the center of attention. The 24-year-old singer is all the rage right now due to her new album, "Solar Power," which is considered a pretty massive accomplishment (via The New York Times). But don't think that just because her music is being played everywhere from the radio to your Spotify playlist that Lorde is suddenly going to start craving the spotlight. Nope, she's just as much of a Luddite as ever. 
As much as we'd love to find her on social media to keep up with her life, that's simply not who she is. In fact, she recently shared with Buzzfeed that she has decided to step away from social media. "I did it because I felt like my brain wasn't working very well anymore," she explained, adding that leaving her gamut of social media accounts — including Instagram, Twitter, and Facebook — was "horribly difficult" and possibly "the hardest thing [she's] ever done."
Well, despite the "Royals" singer's lack of an online footprint, eagle-eyed sources have recently nailed down some juicy news about her personal life. That's right: Lorde appears to be dating someone.
Have Lorde and Justin Warren been dating since 2016?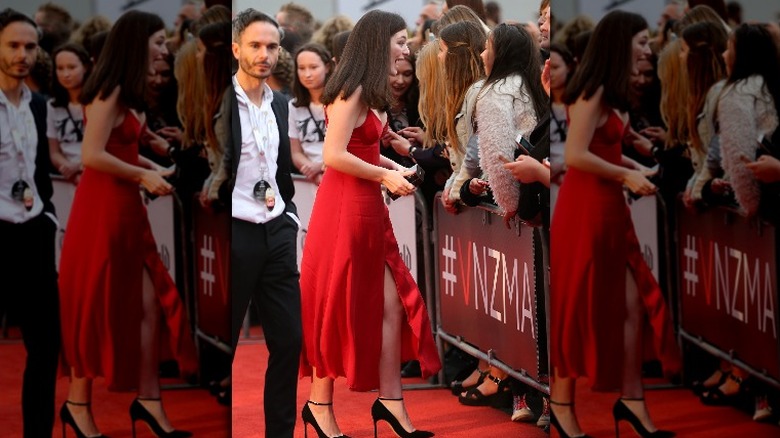 Michael Bradley/Getty Images
Lorde — whose real name, Ella Marija Lani Yelich-O'Connor, is quite the mouthful (per Entertainment Weekly) — was recently spotted out for dinner in West Hollywood on August 26, 2021. She was accompanied by a man, making her casual dinner seem more like a date night (via Page Six). But who is this mystery man?
According to sources, he's Justin Warren, a promotions director for Universal Music in New Zealand. Impressively, he's worked with a myriad of A-Listers, including Justin Bieber, Eminem, and Katy Perry (via Celebrity Nine). Warren appears to be quite a bit older than Lorde — about 17 years her senior, making him 41. Page Six reports that the couple was seen chatting and laughing together and eventually joined up with a small group of friends. But this wasn't the first time they were spotted together.
Back in October 2020, they were seen walking arm in arm in Lorde's hometown of Auckland, New Zealand, per Daily Mail. There were even a few sneaky pics of the pair kissing. But believe it or not, their first sighting together goes even further back! In 2016, Lorde and Warren were seen shopping together and were photographed hanging out on the beach together. At the time, Warren told the New Zealand Herald that "Ella and I have worked together for years and we're good friends. Any rumors of us being 'a pair' are ridiculous." Is it possible that the two have been romantically linked this entire time?