What Does Heidi Montag Carry In Her Bag?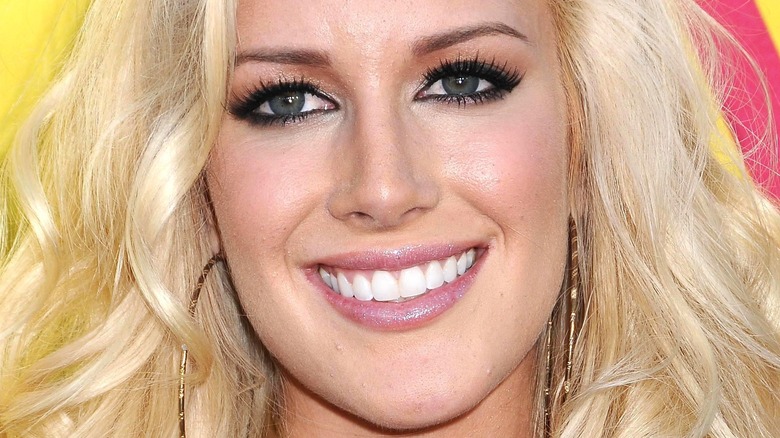 s_bukley/Shutterstock
Heidi Montag rose to fame after appearing on the MTV reality show "The Hills" in 2006 and has since gone on to star in the extension of the show "The Hills: The Beginnings," which premiered in 2019 (via IMDb). Montag is known for her tumultuous feud with former co-star Lauren Conrad and her complicated relationship with her husband, Spencer Pratt. Some viewers felt like Montag got a bad rap in both situations, as she was often stuck in the middle of Conrad and Pratt's disdain for one another, which created issues between herself and her husband.
Thankfully, Montag has gone on to find some more stability in her personal life, as she and Pratt welcomed their first child, a son named Gunner, back in 2017 (via Insider). Despite the drama that has accompanied her openness on reality television, Montag is still willing to share with her fans, especially when it comes to what she carries in her bag. And since the Colorado native carries around a Birkin bag, we're all for finding out what's inside it (via Us).
Heidi Montag carries some surprising items in her bag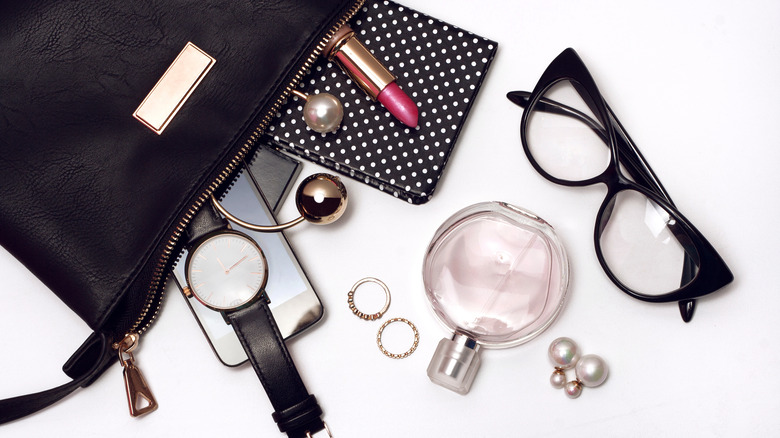 Viktoria Minkova/Shutterstock
With a coveted Birkin slung over her shoulder, you'd think that Heidi Montag keeps the bare minimum in her bag in order to preserve the integrity of the item. As she shared with Us though, Montag essentially carries a small convenience store in her purse, which is understandable considering that she's the mother of a young son. What's one of the first items she pulls from her bag? A flashlight. "You never know if there'll be a power outage or if it'll be dark somewhere," she told the outlet.
In addition to being prepared for a potential power outage, Montag is ready to stay hydrated, fed, glamourized, and well-read in any situation. Inside her Birkin bag, she has an array of items, ranging from a Hermes wallet to an iPad to Gucci sunglasses. The 32-year-old also said she carries around "Truth Unchanging" by Becky Thomas, which is a book containing daily devotionals for moms. 
She added her favorite bracelet, Gucci Rush 2 perfume, daily supplements, sunscreen, AirPods, an iPhone, and a Hermes makeup bag to the list of items she frequently keeps in her Birkin. Plus, she hangs on to her wallet, eye drops, wet wipes, a scrunchie, and Happy Baby Organic Superfood Puffs. She must have some killer biceps from toting that heavy bag around all day!