Aubrey O'Day's Feud With Donald Trump Jr. Is Worse Than We Imagined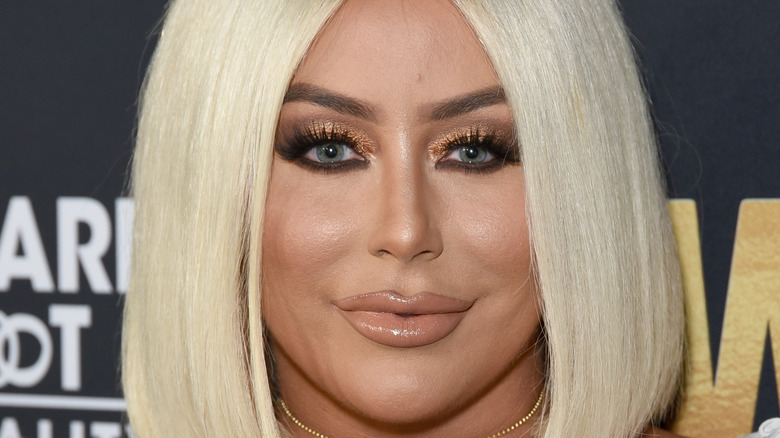 Presley Ann/Getty Images
When it comes to social media, the Trump family are known for their combative nature, and in a fiery Twitter exchange, Donald Trump Jr.'s feud with his alleged ex-girlfriend, Aubrey O'Day, was reignited. According to OK! Magazine, O'Day called out the former president's son on Twitter after he appeared to make light of the ongoing crisis surrounding the Taliban's takeover of Afghanistan.
Speaking on Twitter on Wednesday, August 25, 2021, Trump Jr. wrote, "Am hearing that Team Biden is finally planning on playing hardball with the Taliban ... Reliable sources tell me that Biden & our woke Generals will DEMAND that the Taliban rename themselves the LGBTaliban+ to be more inclusive & diverse, or else no more American weapons for them!"
The tweet in question drew a wave of criticism online. "How does this man still have a platform on anything," one Twitter user wrote, and it wasn't long before Trump Jr.'s ex joined in with the backlash. 
How did Aubrey O'Day respond to Donald Trump Jr.'s tweet?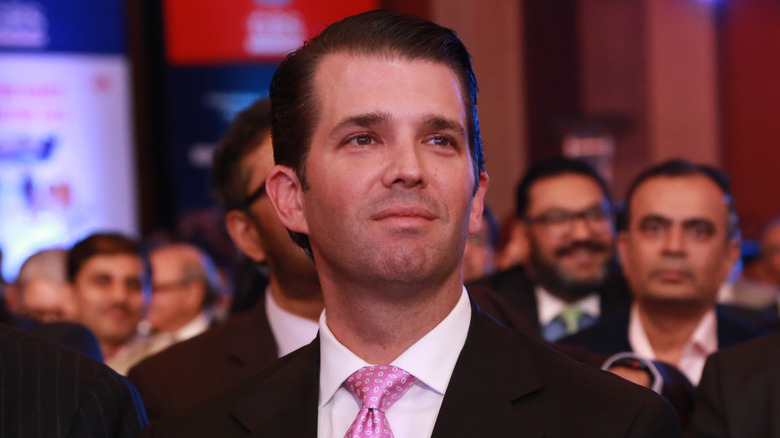 Madhuram Paliwal/Shutterstock
Responding to Donald Trump Jr.'s heavily criticized comments, alleged ex-girlfriend Aubrey O'Day wrote on Twitter, "You r so much more interesting than this petty nonsense. hurts to see u playing to your weakest self all the time." The tweet, as of publication, has a number of comments questioning O'Day's characterization of Trump Jr., with one responding, "So this is all an act? You're too kind."
According to the Daily Mail, Trump Jr. first met O'Day while she was appearing as a contestant on "The Celebrity Apprentice" back in 2011. At the time, Trump Jr. was married to his ex-wife, Vanessa Trump, and it was previously reported that his father, the former president Donald Trump, urged him to end his relationship with O'Day and focus on fixing his marriage. Trump Jr. then reportedly ended his alleged affair with O'Day, however, he and his wife wound up getting divorced in 2018.
Per OK! Magazine, O'Day previously referred to Trump Jr. as her "soulmate" in a 2019 episode of MTV's "Ex on the Beach," and tweeted on election night in November 2016 that her story "is worth millions now," (via People).