Millie Bobby Brown Shares Her Favorite Beauty Secret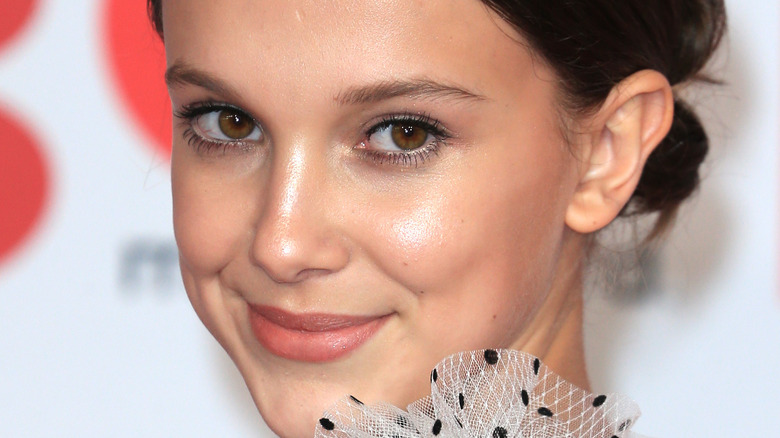 Cubankite/Shutterstock
We may receive a commission on purchases made from links.
It seems nearly everyone has a signature beauty secret that they love to use to enhance their makeup routine. Celebrities often end up having some fantastic hacks because they have to spend so much of their time getting ready for events and work while looking flawless to the public. "Stranger Things" star Millie Bobby Brown, who portrays Eleven in the popular Netflix original, is no stranger to beauty secrets. In fact, the 17-year-old starlet is the face of florence By Mills, a clean skincare and beauty line created by Brown. "Florence is made with love by Millie Bobby Brown (a.k.a. Mills). Mills has sat in hundreds of makeup chairs—everything she's learned along the way has shown her that beauty is really all about loving and expressing ourselves," reads the brand's website.
The young actress shared one of her favorite beauty hacks — the secret to her long, luscious eyelashes — with Glamour. The great news is, its' simple, affordable, and easy to find.
Here's what Millie Bobby Brown uses for her eyelashes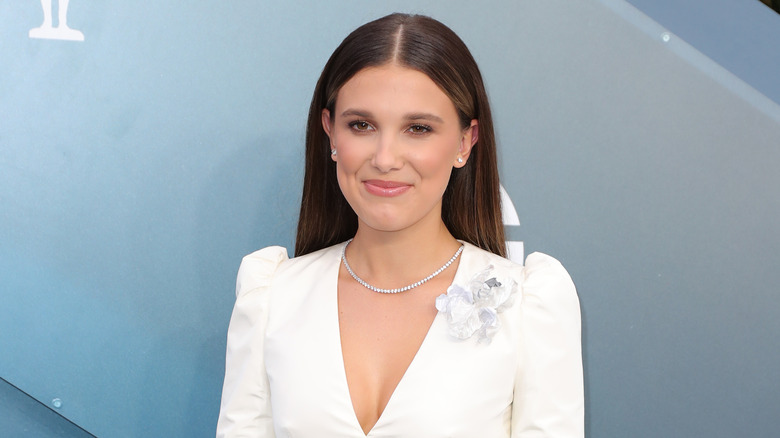 Leon Bennett/Getty Images
Millie Bobby Brown told Glamour what her favorite beauty secret is, and it isn't even something from her own brand. She urged everyone to "use castor oil for your eyelashes." "It helps to maintain their health," she explained, "Just the teeniest bit goes a long way." The actress picked up the tidbit along the way after spending so many hours in styling chairs for her job and creating her own makeup and skincare line. If you're interested in trying out her castor oil eyelash hack for yourself, check out Amazon's pick. The Cliganic USDA Organic Castor Oil comes in an 8-ounce bottle with a mascara wand and eyelash brush so you can apply just the right amount. At only $9.99, if you're looking for something to improve your eyelash health, it's worth a try. 
Brown also provided a bonus tip, offering some caution about another beauty ritual you might find yourself engaging in. Brown told Glamour, "don't exfoliate every day! Two times a week is plenty for most skin types — anything more, and you can overwhelm your skin." It sounds like something you wouldn't want to learn the hard way for sure.