Ed Asner's Net Worth At The Time Of His Death May Surprise You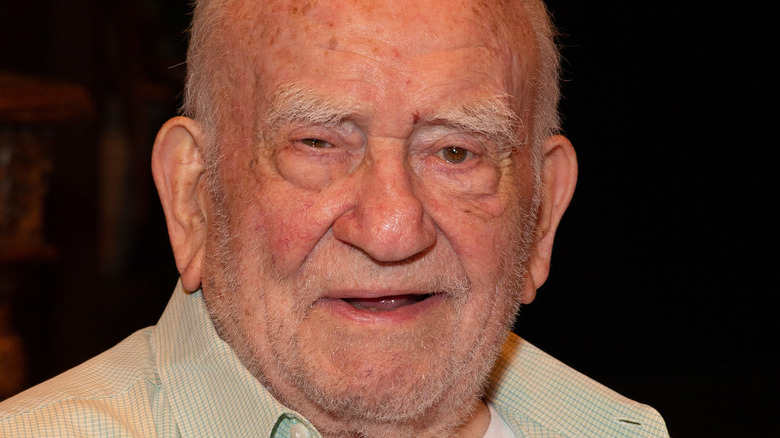 Jb Lacroix/Getty Images
On Sunday, August 29, legendary actor Ed Asner died at the age of 91. If Asner's name doesn't strike a bell, it's likely that you'll recognize him from his legendary role on "The Mary Tyler Moore Show," which landed him a starring role in his own spin-off of the show, "Lou Grant." Asner also starred in other beloved projects like "Elf," Pixar's "Up," in which he voiced the lovable lead character, Carl Fredricksen, and most recently as Johnny Lawrence's step-father, Sid Weinberg, on "Cobra Kai" (via Deadline). To date, Asner is the most awarded male performer in Emmy history, having won seven Emmy awards throughout his illustrious career, and from 1981 to 1985, Asner served as the president of the Screen Actors Guild, where he was active in political causes within and outside of the entertainment industry, per The New York Times.
Tributes from his colleagues and admirers began to pour in after the news of his death was first announced. "I am heartbroken to say goodbye to our friend #EdAsner who graced #CentralParkTV as the voice of Bitsy's brother Ambrose. He was a Legend, a beautiful soul and a truly brilliant actor. Love you sir! We will miss down here, but smiling that you are have fittingly gone Up," actor Josh Gad wrote in a Twitter post.
How much was Asner worth at the time of his death?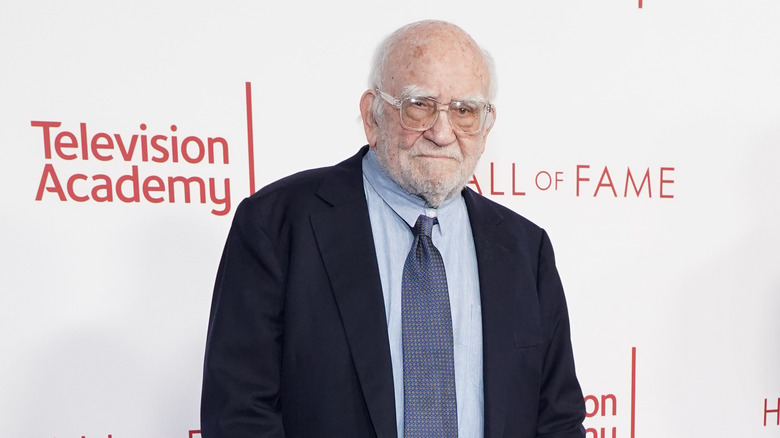 Rachel Luna/Getty Images
According to Celebrity Net Worth, Ed Asner was worth approximately $10 million at the time of his death. While it is unknown how much Asner actually made on each of his individual projects, the popularity of the projects in which he participated, like "Up" and "The Mary Tyler Moore Show" suggests that his roles were not only noteworthy, but lucrative. As a recent 2015 report by Deadline suggests, Asner made no salary while serving as the president of the Screen Actors Guild, though he likely would have accepted reimbursed expenses that amounted to thousands of dollars.
Not much is known about how Asner spent his wealth during his lifetime. In 2019, Asner's old ranch-style home in Studio City, California sold for $1.955 million. Asner first purchased the property, which consists of vaulted ceilings, French doors, a luxurious pool, and other lavish accessories, for $540,000 in 1996, according to the Los Angeles Times.
At this time, it is unclear who will inherit Asner's fortune.