Ed Asner's Tribute To Gavin MacLeod Will Break Your Heart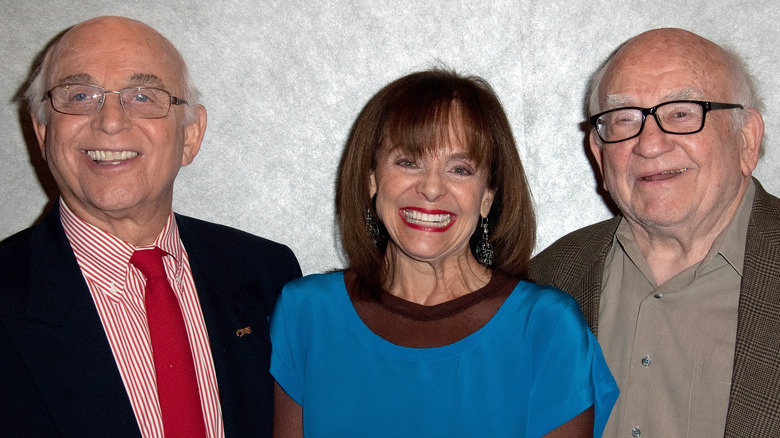 Albert L. Ortega/Getty Images
Actor Gavin MacLeod died Saturday at the age of 90, according to TMZ. MacLeod is most known for his role on "The Love Boat" as Captain Merrill Stubing, which he played for a decade in 250 episodes. Before setting sail on "The Love Boat," MacLeod was a part of another long-running sitcom — "The Mary Tyler Moore Show." 
In "Moore," MacLeod played Murray Slaughter who was the head writer of the fictional TV station in the show. According to Variety, the actor had originally auditioned to play the role of Lou Grant, the producer of the station, but that part ended up going to Ed Asner. Despite losing out on the role of Grant, MacLeod said he was happy to end up playing Murray, and both Asner and McLeod ended up being really good friends. In a Television Academy interview from 2003, MacLeod even said that he and Asner were still friends. He also described the "Up" actor as "an older brother" and "great to be with."
Asner said MacLeod was his 'partner in crime'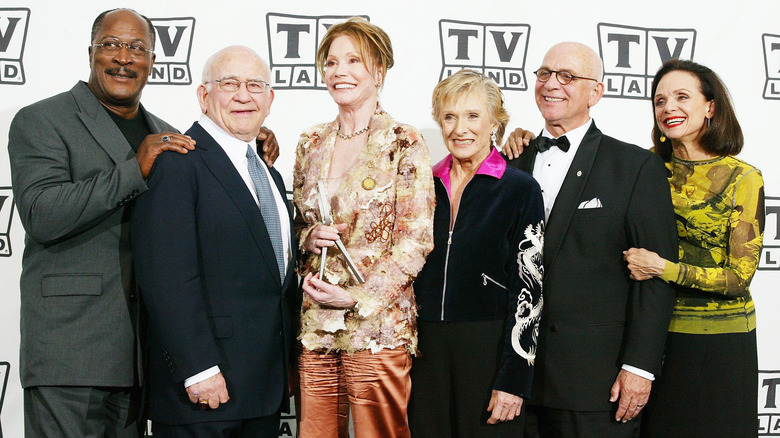 Frederick M. Brown/Getty Images
Upon hearing of the news of his friend's death, Ed Asner took to Twitter to pay tribute to Gavin MacLeod. In a post, Asner said, "My heart is broken. Gavin was my brother, my partner in crime (and food) and my comic conspirator." Along with his sweet sentiments, Asner shared two black-and-white photos of the friends together from their "The Mary Tyler Moore Show" days. 
Many of the actors from "The Mary Tyler Moore Show" cast have now passed, including Mary Tyler Moore, Valerie Harper, and most recently, Cloris Leachman. Asner joked in his Twitter post that "Betty! It's just you and me now," referring to fellow co-star Betty White. In 2002, many of the "Moore" cast, including MacLeod and Asner, reunited for a CBS special that paid tribute to the beloved sitcom. The women of the show even reunited for a second time in 2013 for a special episode of "Hot In Cleveland," which was emotional, according to People.
Not only was the cast incredible and filled with so many television icons, but what was so special was that they kept their tight bond and friendships over the years. Even in his 2003 interview, MacLeod said that Asner was "a good old friend" and "fabulous human being" despite not being able to see him as much later in life (via YouTube). While MacLeod may be gone now, Asner said in his Twitter post, "I will see you in a bit Gavin."