Celebrity Dating Game Season 2 - Details We Know So Far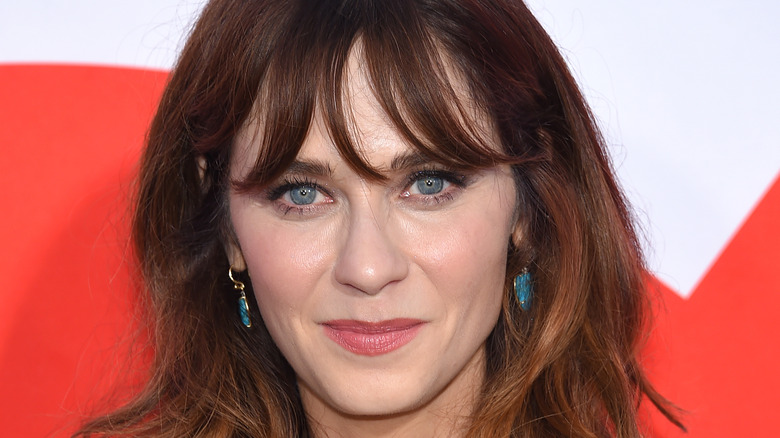 DFree/Shutterstock
"The Celebrity Dating Game" — the reboot of the classic dating game show with a musical twist — first made a splash with game show lovers when it premiered on ABC back in June. The show is co-hosted by none other than four-time Grammy nominee Michael Bolton, who sings hilarious little clues about the celeb contestants, and everyone's favorite quirky singer-songwriter, "New Girl" alum Zooey Deschanel, who spoke highly about the game show revival to Us Weekly ahead of the Season 1 premiere.
"This show to me, it was so much fun to shoot and felt like such an amazing respite from, like, all the heaviness of the last year. It was just a tough year for a lot of people — for pretty much everybody — in different ways, like, and different magnitudes. But this felt like the thing I want to give everybody, that's just fun. That's fluffy and fun and silly and funny," the "Our Idiot Brother" star explained to the outlet.
"And just watching people flirt," Deschanel continued, adding, "I had so much fun just being, you know, the fly on the wall, the host. It was so much fun. And I felt like this is the right time for this, because people are going to want to just sit down for a half an hour and binge-watch a couple of these episodes."
Social media users have mixed reactions about the game show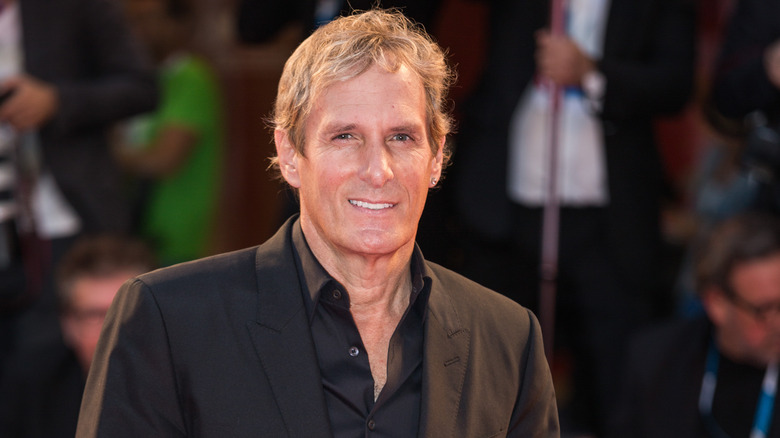 Tania Volobueva/Shutterstock
From the looks of it, social media users either love or hate "The Celebrity Dating Game," and a ton of people took to Twitter to both praise and air their grievances about the show, which featured appearances from stars like Iggy Azalea, Taye Diggs, Carmen Electra, and Maragret Cho (via Distractify).
"Celebrity Dating Game is absolutely TERRIBLE but I literally watch just for Michael Bolton's hilarious quips. He says like 20 words an episode and I live for them," one Twitter user wrote about their love/hate relationship with the show, while another Michael Bolton fan sincerely hoped for a second season, writing, "We shall see but we love you Bolton! I hope it continues for season 2! It's very funny! I love your sense of humor and input with advice! My favorite is the parodies of songs you choose to sing! Crossing my fingers and toes! Good luck."
Season 2 of The Celebrity Dating Game is still up in the air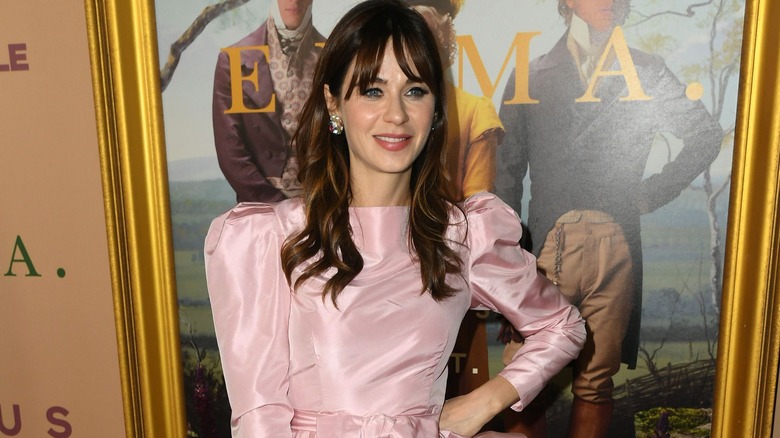 Kevin Winter/Getty Images
Unfortunately, fans of "The Celebrity Dating Game" may have to wait a bit longer for Season 2, considering ABC has yet to order a second season; however, the show hasn't been canceled, so there's a good chance that we could see another season in the future. If "The Celebrity Dating Game" is renewed for a second season, co-hosts Michael Bolton and Zooey Deschanel will likely be back, and Deschanel will probably have more opportunities to sing on stage, like Bolton did for the entirety of the first season of the game show.
"Probably next season," Deschanel said of singing with Bolton in an interview with Parade Magazine in June. "I ended up getting involved in this late in the game. By the time I was involved, everything was set with Michael. So, I just said I'll handle the massive amounts of talking. And Michael talks, too, but I have to say a whole lot. So, I said maybe next season I'll do a duet or two with Michael."