The Ugly Truth About Why Ken Jennings Isn't The Permanent Jeopardy! Host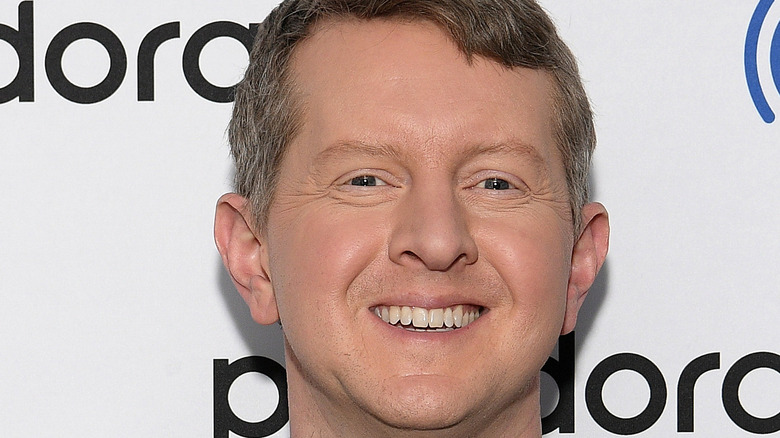 Dia Dipasupil/Getty Images
The search to find a new "Jeopardy!" host has taken a number of shocking turns over the past few weeks. As the New York Times reported, following the departure of confirmed replacement Mike Richards — whom social media tore apart for being the worst choice possible — "The Big Bang Theory" star Mayim Bialik has agreed to step into the role for a short guest stint, while a permanent host is sourced. Richards was named as successor to the late Alex Trebek earlier this month but dodgy resurfaced comments from a prior podcast appearance scuppered his chances, although he is still serving as executive producer. 
Bialik, meanwhile, was among several celebrities who performed lively guest hosting stints on the long-running game show in recent months, including fan favorite LeVar Burton, Robin Roberts, and Anderson Cooper. Although "Jeopardy!" legend Ken Jennings was seen by many as Trebek's most worthy successor, including the man himself, as it turns out he sealed his own fate long ago.
Ken Jennings sealed his own fate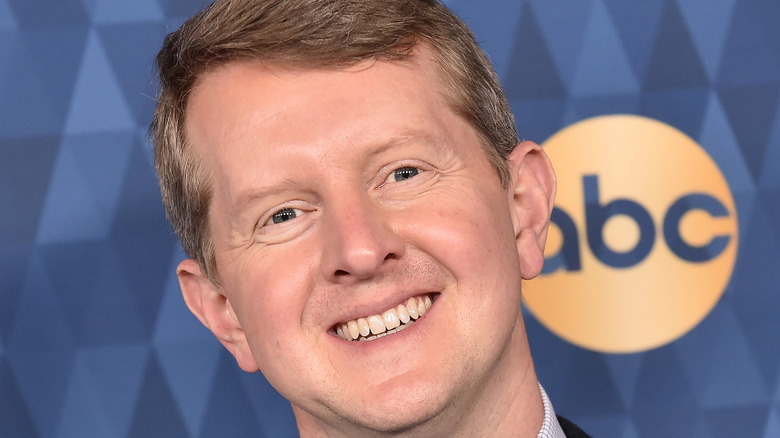 DFree/Shutterstock
According to the Wall Street Journal, Ken Jennings might have emerged victorious during his many stints on "Jeopardy!" but he was never going to earn the role of host thanks to his own dodgy history — despite initially being a frontrunner. Just nine months ago, executives were convinced Jennings would be the ideal replacement despite his lack of hosting experience. However, his offensive past comments ultimately sunk the record-breaker's chances. Jennings previously apologized for his tweets, which were resurfaced after Trebek's passing in November 2020 and included digs at disabled people, sharing an open apology in which he described his previous conduct as "insensitive" but clearly the damage was already done, per CNN.
Although he's a repeat "Jeopardy!" champion, Jennings scored low on the audience's charisma meter overall. Focus groups reacted negatively to him taking over the podium previously occupied by Trebek for more than three decades. Although he had two weeks to prove himself, Jennings couldn't get past his own missteps. When Mike Richards was initially announced as Trebek's replacement, Jennings admitted to The Ringer, "Obviously I'm disappointed with how this process played out, but I'd rather look ahead." He promised to continue to be a part of "Jeopardy!" regardless, provided he was still welcome. Richards suffered his own downfall soon after.