The Truth About Nicole Kidman's Relationship With Jude Law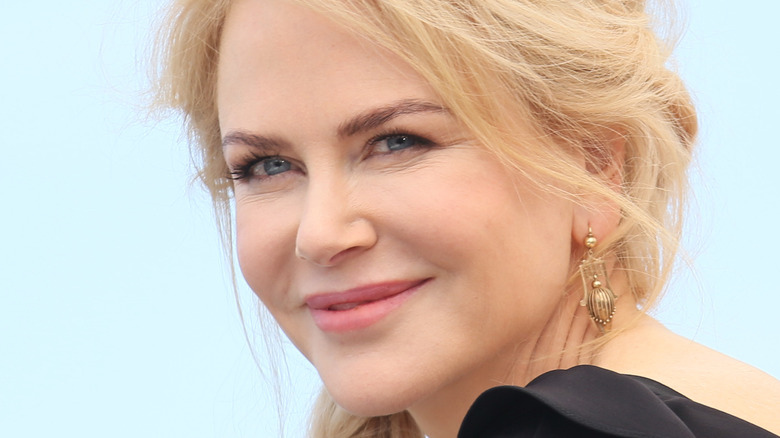 Denis Makarenko/Shutterstock
Nicole Kidman stars as the mysterious and slightly scary Masha in Hulu's "Nine Perfect Strangers," which has now set a record for the most watched Hulu Original (via Hello Magazine). She also plays a refined Grace Fraser in HBO's "The Undoing" and Celeste Wright in "Big Little Lies," bringing visceral depth to each her characters, earning her many award nominations (via IMDb). However, it was only after she took center stage on the big screen Kidman transitioned into TV roles after taking center stage on the big screen. She played the leading role in "Moulin Rouge" and won statuettes from the BAFTA Awards and the Academy Awards for her work in "The Hours."
It was in the midst of nominations and acclaim that a rumor sprung up: tabloids began reporting a romance between Jude Law and Nicole Kidman (via People). Kidman had just ended her marriage with Tom Cruise and Law was married to actress Sadie Frost when the frenzied speculation began. Read more to know about their public relationship.
Nicole Kidman sued over the rumors about her and Jude Law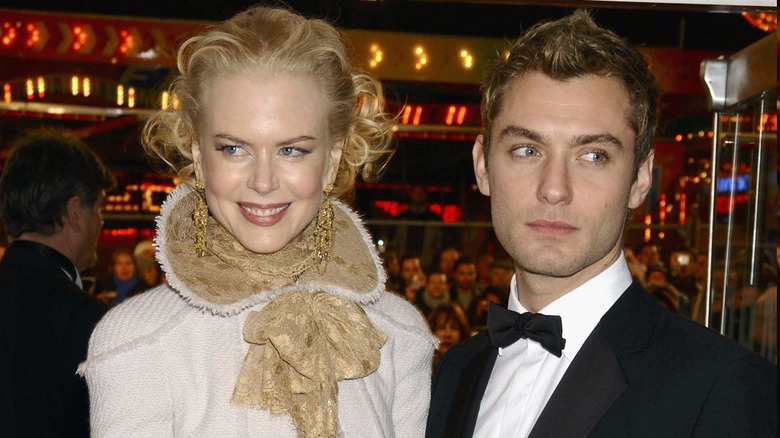 Dave Benett/Getty Images
In 2002, Nicole Kidman and Jude Law were working together on "Cold Mountain," an American civil war epic that was filmed in Eastern Europe, per the Baltimore Sun. Rumors of the two having a romantic relationship made headlines shortly after Law moved out of his London home that he shared with this wife, Sadie Frost. Tabloids also accused Kidman of leading Law to cheat, the Independent noted.
Law made a statement soon after (via People): "My family and I are angry and saddened by the malicious, mean-spirited and absolutely untrue stories that have run in the press over the past two weeks ... there is not one shred of truth in anything that has been written."
Kidman, however, filed a lawsuit against the Daily Mail and two other tabloids (via The Guardian). Her lawyer said, "The publication of this article has caused grave damage to the claimant's personal and professional reputation and she has suffered considerable embarrassment and distress ... Her embarrassment was particularly acute as the allegations coincided with the run-up to the Oscars award ceremony in Los Angeles in which she had been nominated for an award for best actress for her role in 'The Hours.'" She ultimately won the Oscar and the suit against Daily Mail, which had to pay the actress an unspecified amount for defamation, per EW. 
The lesson: always take accountability and never mess with Nicole Kidman.