The Hit Hip-Hop Song That Was Originally For Dr. Dre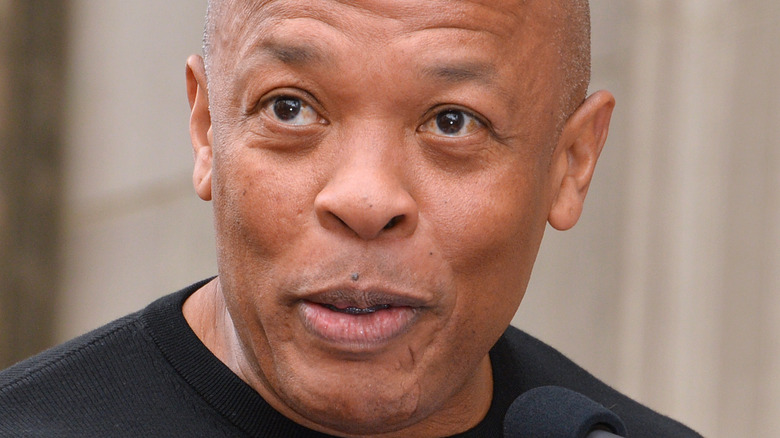 Featureflash Photo Agency/Shutterstock
Dr. Dre (born Andre Young) is one of the most respected names in hip hop. Today, he's likely best known for his work as a producer — as well as his multi-billion-dollar headphones company, Beats by Dre (via Ignitia Office). But before that, Dr. Dre was a rapper in his own right: In 1986, Dre, together with fellow rappers Oshea "Ice Cube" Jackson and Eric "Eazy E" Wright, formed the rap group NWA.
Two years later, the group would release their debut album "Straight Outta Compton," and with hit singles like "Straight Outta Compton" and "F*** Tha Police," NWA would quickly cement their place in music history (via Rolling Stone). In fact, the NWA story was fictionalized in the appropriately titled 2015 Oscar-nominated film "Straight Outta Compton."
Eventually, NWA all went their separate ways, and Dr. Dre found himself on both sides of the recording booth — creating his own solo music, as well as forming Death Row Records with the notorious Suge Knight (via LA Times). With Death Row records, Dr. Dre would release his solo album "The Chronic," as well as help recruit new talent like Snoop Dogg and Tupac Shakur.
In fact, it's thanks to Dr. Dre that Tupac ended up with one of his most iconic songs: "California Love."
Tupac Shakur and Dr. Dre shared their 'California Love'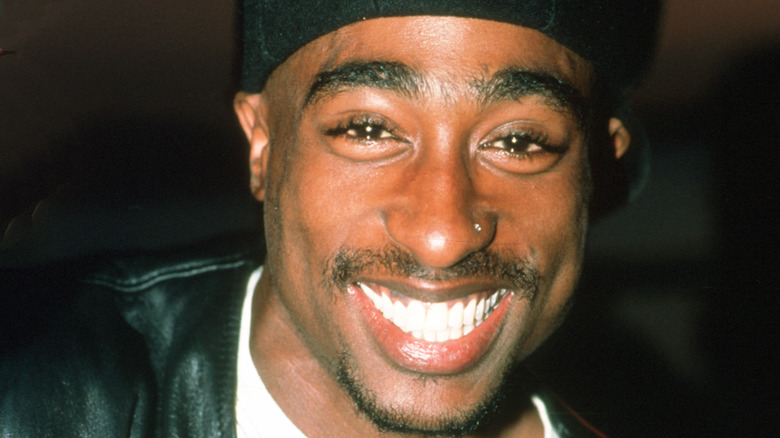 Al Pereira/Getty Images
Released in 1995, "California Love" was Tupac's first song with Death Row records, and considered to be his "comeback record" following his release from prison that year (via Hot New Hip Hop). But the song was almost not Tupac's at all: It was initially recorded by Dr. Dre.
"I was there when he laid his verse ... He [Dr. Dre] already had that song," rapper E.D.I. Don once shared (via HipHopDX). "I think Dre was planning on using that for something — for his self. Who knows? Dre probably got monsters sitting up now that he could put out. Just being who he is. So, he had that monster sitting there. I think that song was completely wrapped up."
Apparently, once Suge Knight heard "California Love," he decided that Tupac should have the song, and Dr. Dre would have a verse instead (via Capital Xtra). Seemingly not long after that, Dr. Dre left Death Row Records to form the label Aftermath Entertainment with fellow producer Jimmy Iovine (via Ignitia Office).
"California Love" went on to be a huge hit, earning Tupac his first No. 1 on the Billboard charts. Sadly, Tupac would be murdered in September of 1996, cutting his career short; he was honored at the Grammys that year with nominations for Best Rap Solo Performance and Best Rap Performance by a Duo or Group for "California Love" (via Stop the Breaks, History).