Inside Tupac's Friendship With Salt From Salt-N-Pepa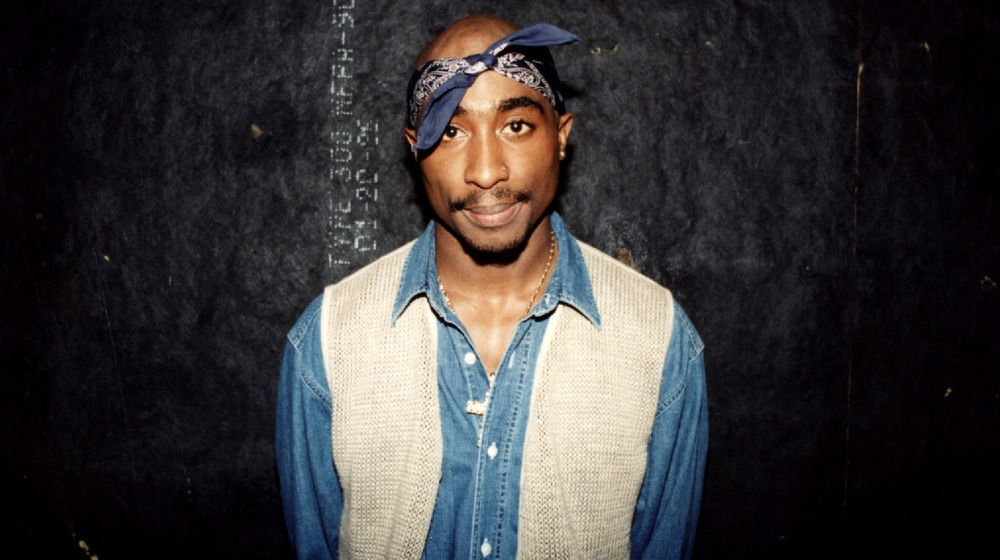 Raymond Boyd/Getty Images
Tupac Shakur and Salt-N-Pepa member Cheryl "Salt" James had an unbreakable bond throughout the years leading up to his untimely death in 1996. According to reports, the two musicians, who were both at the top of the rap game throughout the 1990s, had a deep bond, with James naming Shakur as her daughter Corin's godfather and including him as the lead male in the music video for the 1994 Salt-N-Pepa single, "Whatta Man," and Shakur returning the favor by including her in his 1995 music video for "Temptations."
As fans may recall, a number of Shakur's scenes from "Whatta Man" were ultimately cut due to the sexual assault charges that had been brought against him. "The record company all panicked and only kept shots where you can't see him. There were some great Tupac shots. And Salt always kicks herself. You can't fight the record company," Sandra "Pepa" Denton said, according to The Jasmine Brand. "[His reputation] was the whole reason. I hate that when I watch the video, it really bothers me."
James also showed her loyalty to the rapper after he was sentenced to four years behind bars on charges of sexual contact without consent, which he denied. Throughout his time behind bars, James continuously sent Shakur encouraging letters and made frequent visits to the prison where he was serving time. Still, the time he spent away from his friends and family led to extreme loneliness. "He felt like the whole world was turning against him," James recalled.
Tupac wrote a poem to Salt from prison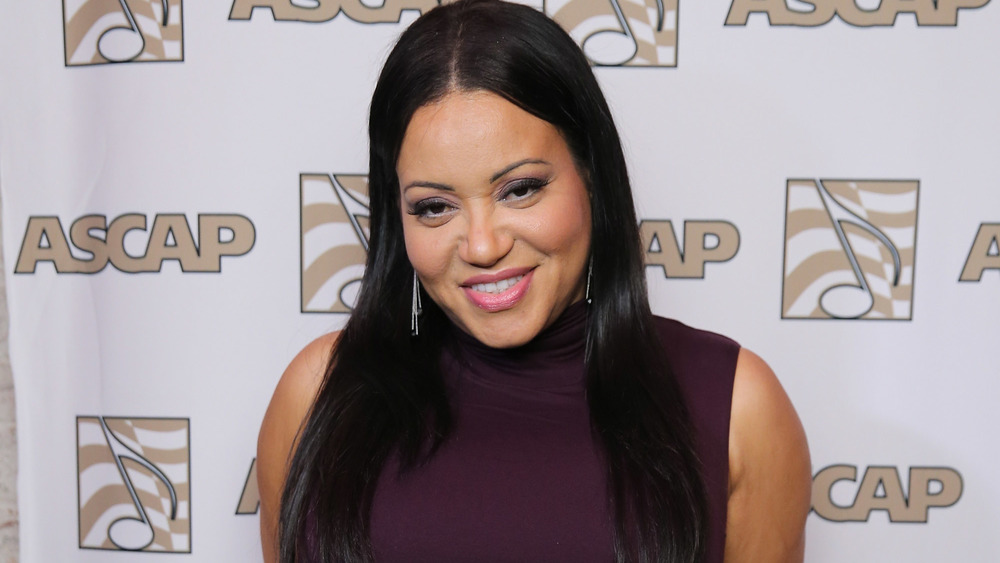 Neilson Barnard/Getty Images
In an effort to keep Tupac Shakur in high spirits, Cheryl James channeled her Christian faith by advising him to rely on God. She'd later say in an August 2020 article for Rock the Bells that Shakur had "his own brand or idea of God." After receiving one of her letters in 1995, Shakur sent her back a response, a poem titled "4 What It'z Worth."
"Am not much 4 pretty wordz [sic] and search cuz these dayz [sic] my pain is deep / But there is always [sic] pleasure 2 be found in times [sic] of struggle and grief / If a tree can grow through New York concrete then a thugg [sic] can change his heart / If I can survive 5 deadly shotz [sic] , we can discover light within the dark / I'm sure u have had times [sic] of misery, all of us experience hurt / But only the strong in spirit survive the wicked world 4 all it'z [sic] worth," the poem read.
While Shakur's reputation was often that of a gangster and womanizer, James described him as a gentle soul with a soft spot for women and in 2018, she spoke of his 1993 song, "Keep Ya Head Up," which was dedicated to her daughter, Corin. "He had this long conversation with her and, I don't know, I guess she just struck him somehow," James told The Undefeated. "He called me this one time and said, 'By the way, I dedicated a song to Corin'. I never really understood why."