Reese Witherspoon Reveals Her Favorite Place To Shop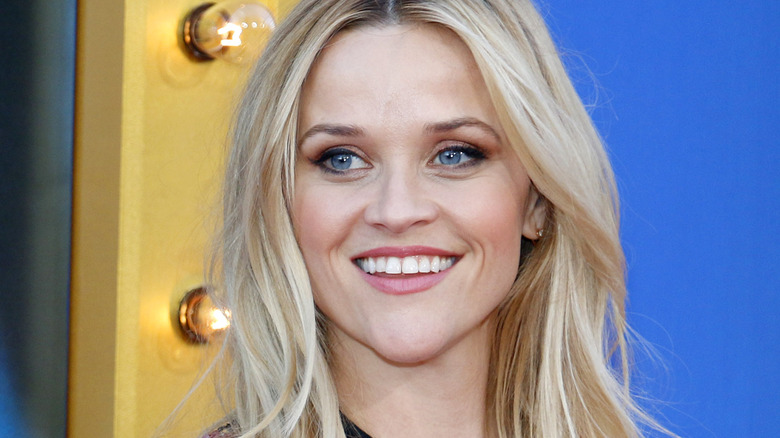 Tinseltown/Shutterstock
Reese Witherspoon is one of Hollywood's most versatile and accomplished starlets, but she happens to dabble in numerous endeavors outside of acting, too. Not only is she an Academy Award-winning actress and one of Hollywood's hottest producers, but she's also a best-selling author who owns her own clothing company. With a keen sense of style, the blonde entrepreneur used her Southern roots to found Draper James, which produces classic fashions for women based on her Nashville, Tennessee upbringing. However, don't let that fool you into thinking that Witherspoon's tastes are all-American. It turns out she's a world-class traveler whose favorite shopping spot isn't even located in the United States.
Whether she's looking for new outfits, on the hunt for baked goods, or browsing for gifts for her children or pets, Witherspoon revealed her favorite place to shop in a video post she shared to her Instagram account in 2019. So, where is it?
Reese Witherspoon loves shopping in London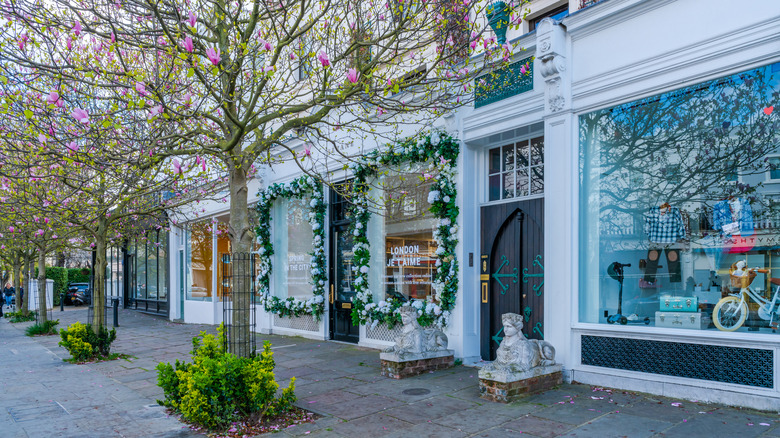 BBA Photography/Shutterstock
Reese Witherspoon tells viewers during the two-minute video posted to her Instagram account that she lived in London, England for approximately four months in her 20s while she was filming "The Importance of Being Earnest" — not long after she took the box office by storm in "Cruel Intentions" and "Legally Blonde."  She explained, "Then I came back when I was 27, and I stayed for four or five months. I just love this city." She says the city is full of stores "you won't see anywhere else in the world."
In particular, Witherspoon credits West London's Westbourne Grove as her favorite shopping spot, and she takes viewers into her favorite bakery and chocolate shops during the video. Witherspoon appears to have filmed the clip while in England to promote her series "The Morning Show," which also stars Jennifer Aniston. As for why she loves shopping in the West London district, the actress says, "I love to shop here. ... They've got all the greatest little boutiques and great kids stores."