Sarah Michelle Gellar And Selma Blair's Hilarious 'Cruel Intentions' Throwback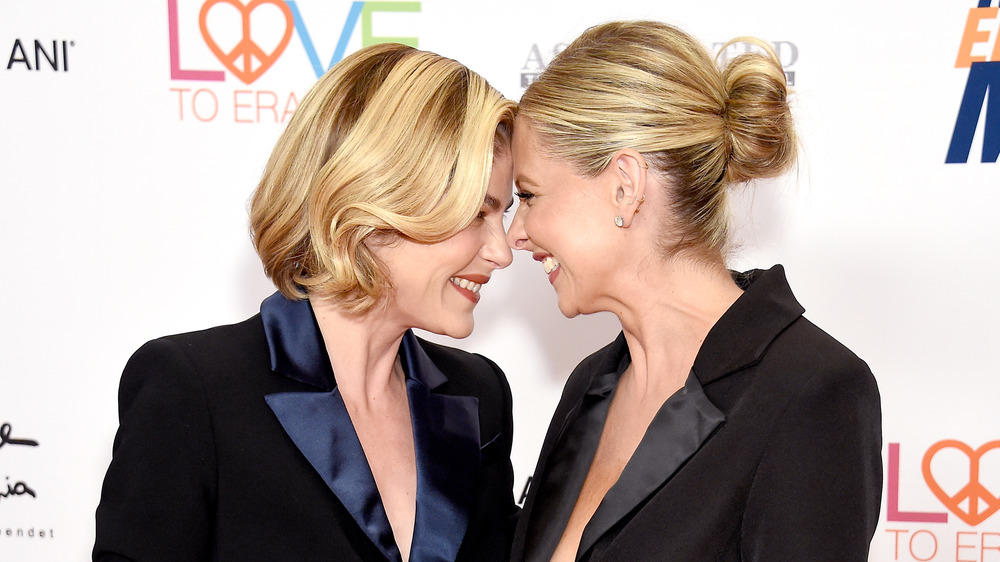 Gregg Deguire/Getty Images
In the midst of a global pandemic where not much of anything is being made, let alone released, the MTV Movie & TV Awards swooped in to celebrate not just the best pop culture of 2020 (not that there was much to compare there) but the best of all-time. As per ET, the winners included Kevin Hart for comedy giant, Kevin Bacon for his iconic dancing skills in Footloose, Jamie Lee Curtis as the ultimate Scream Queen, and Adam Sandler and Drew Barrymore for the all-time greatest Dynamic Duo (Batman and Robin won't be impressed).
However, among all the very deserving victories on the night, one stood out as not just the GOAT but also the greatest award done in the unique spirit of the MTV Movie & TV Awards and the crazy year that is 2020, as Sarah Michelle Gellar and Selma Blair once again proved that they really know how to kiss.
The former co-stars recreated their infamous kiss in a 2020 appropriate manner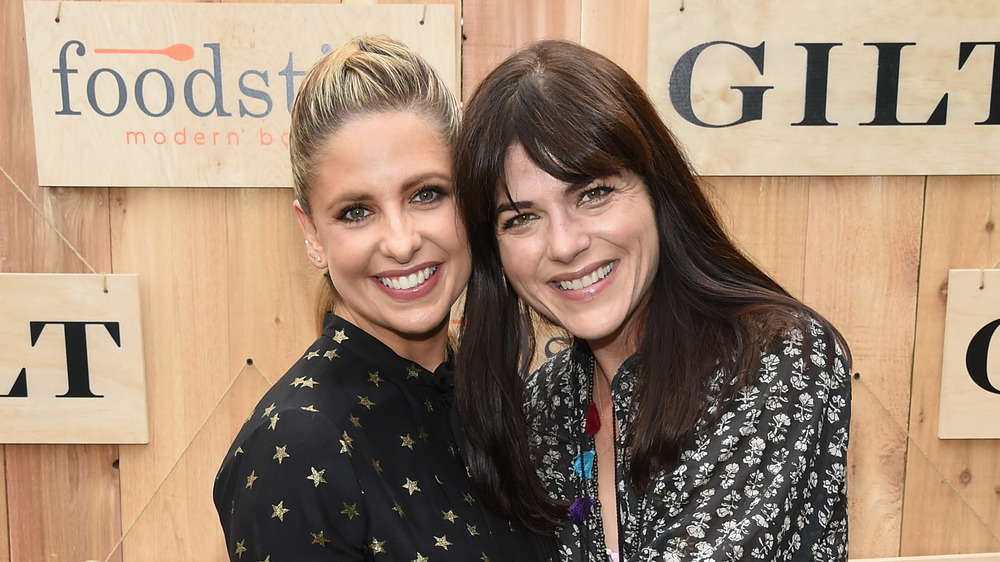 Michael Kovac/Getty Images
The two ladies, who made film history when they first locked lips in romantic thriller Cruel Intentions back in 1999, taking home the Best Kiss award the following year, cemented their victory two decades later as the Legendary Lip Lock title was bestowed upon them. Gellar joked that theirs is now the "single-most awarded kiss in cinema history — you don't have to Google it, I already did." Blair opined, "I think the reason the kiss has resonated with people so long is not just for the initial shock value."
As she explained, "it was a catalyst for so many young people to help them realize certain aspects of their sexuality and help make people comfortable to be who they really are." Gellar added, "It also represented a paradigm shift to a new dynamic towards acceptance in pop culture," although she acknowledged it was also "super hot." The duo attempted to recreate their legendary kiss only to be stopped by a sheet of glass that was separating them for safety reasons. "Stay safe, MTV. And, 2020: end soon," Gellar advised.
The two have remained tight friends since the movie wrapped, with the Buffy the Vampire Slayer breakout sharing a sweet shot of them smooching (through masks, natch) on Instagram just a few months ago. The duo also reunited with their Cruel Intentions director, Roger Kumble, in February, with Blair sharing several photos of them together and gushing, "Who knew this #cruelintentions trio would be forever?"