The Surprising Way James Corden Met His Wife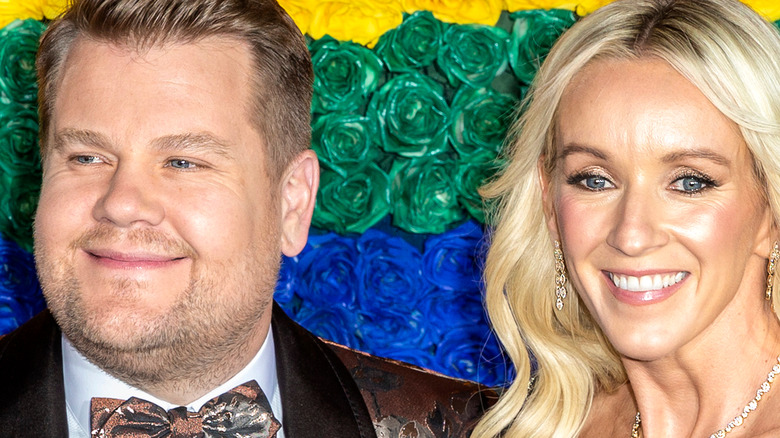 Ovidiu Hrubaru/Shutterstock
James Corden and his wife Julia Carey wed in 2012 and now share three children (via Good Housekeeping). It's well-known that the couple met at a charity function in 2009, but the exact story behind their first encounter is not talked about as much — until now.
During an episode of "The Late Late Show," the British host gave fans a more in-depth peek inside how his relationship with his wife began (via ET Online). The duo immediately bonded over their shared feeling that going out was, well, beat. But it turns out the rest of the story is pretty adorable, and may have predicted the future spouses' fates.
"The night we met, we sat in the corner of a room at this party and, as a joke, planned the rest of our lives together," Corden recounted. "I was like, 'How many children are we going to have? Are we going to have a dog?' Joking around."
James Corden and his wife started their relationship doing nothing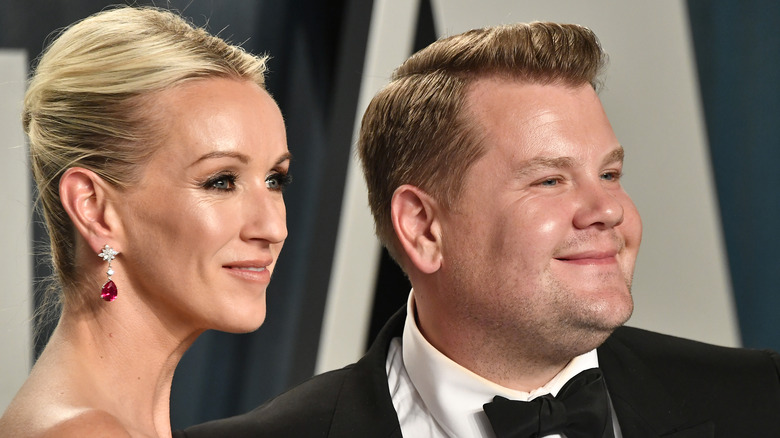 Frazer Harrison/Getty Images
As Corden continued to recount about the night he met his wife, who he calls Jules, they shared a cab ride after the party (via ET Online). 
"I said, 'What are you doing on Saturday night? Do you want to stay in and do nothing? And then we could also do nothing on Sunday night. And then if you want to, we could go to work and do nothing on Monday, and we could do nothing on Tuesday. And my hunch is, if we do enough nothing, then that nothing might become something. And how would you feel about that?'"
The "Friends Reunion" host also told Jules, "You might be the most beautiful woman in the world" (via Good Housekeeping). 
So, between proposing doing nothing, planning out their lives together, and compliments, it seems Corden won over the woman he still loves and shares a life with!