Why A Royal Expert Is Panning The New Version Of Finding Freedom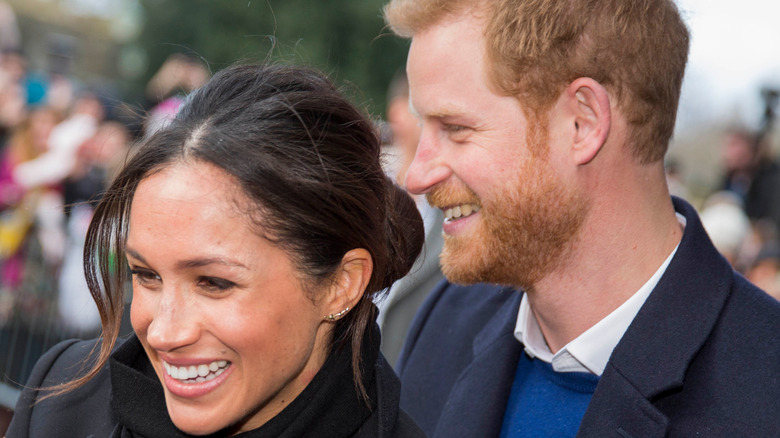 ComposedPix/Shutterstock
We may receive a commission on purchases made from links.
The controversial Prince Harry and Meghan Markle biography, "Finding Freedom," was re-released in paperback with exclusive new content on Tuesday, August 31, 2021. Despite being a New York Times bestseller, the book that claims to tell "the real story of Harry and Meghan's life together" has been heavily criticized by many, including the royal expert Richard Kay, who penned a scathing review of the biography for the Daily Mail.
Written by co-authors Omid Scobie and Carolyn Durand, the updated version of "Finding Freedom" includes a brand new chapter that addresses major topics surrounding the pair over the past year, including the fallout of the duke and duchess' bombshell interview with Oprah Winfrey in March 2021. "Its 25 pages are loaded with self-serving reflections on the controversies that have surrounded the couple in the year since the first version of the book hit the shelves," Kay wrote.
In the book's review, the royal expert goes on to describe Harry and Meghan's criticism of the royal family as "self-indulgent whinging," adding that many in the United Kingdom have become "tired of this feather-bedded couple's griping, especially when it appears to include criticism of a much-loved 95-year-old monarch."
Prince Harry and Meghan Markle previously distanced themselves from the biography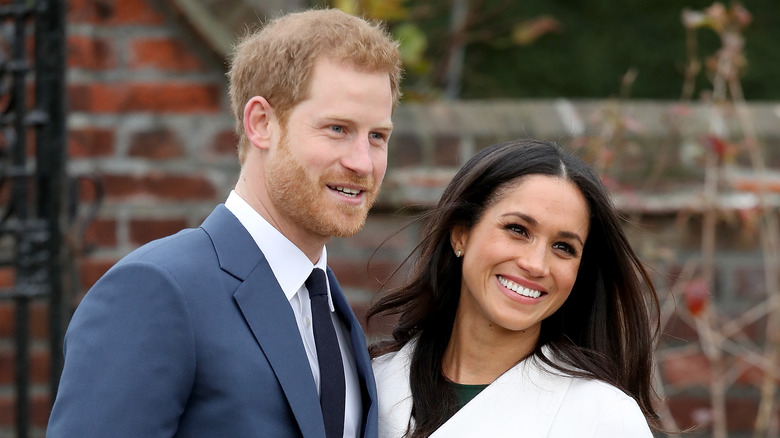 Chris Jackson/Getty Images
According to the Independent, the updated book examines what happened to the Sussexes in the year following "Finding Freedom's" original release in 2020, and delves into the couple's new life in the United States, Meghan Markle's heartbreaking miscarriage, the widely-speculated tensions between royal family members at the funeral of the Duke of Edinburgh in April 2021, and more. 
The Duke and Duchess of Sussex's legal team have in the past confirmed that "Finding Freedom" is not associated with Prince Harry and Meghan, stating that the couple "did not collaborate with the authors on the book, nor were they interviewed for it."
During an appearance on the U.K. daytime show "This Morning" on Wednesday, September 1, 2021, co-author Omid Scobie revealed that information featured in the book was retrieved from "the palace staff and people working around members of the royal family." Per Express, the "Finding Freedom" writer added that the idea for the book "came around when we started to see that a lot of the papers were creating this caricature of Harry and Meghan that I wasn't seeing in front of me."