Why Alec Baldwin Was Once Replaced By Harrison Ford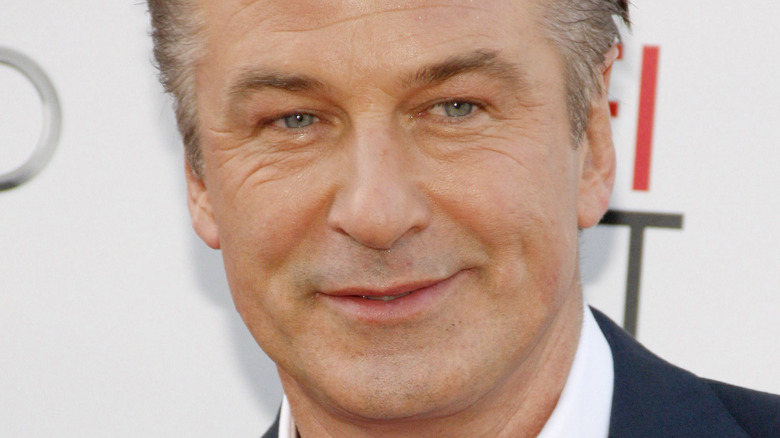 Tinseltown/Shutterstock
The name Alec Baldwin conjures up images of the narcissistic John Donaghy from "30 Rock" and a scarily accurate impression of Donald Trump on "Saturday Night Live." Of course, he's had a long career on the big screen; he earned an Academy Award nomination for his work in "The Cooler" and brought a BAFTA award home after working alongside Meryl Streep in "It's Complicated." These outstanding performances have earned the actor many Primetime Emmy awards and other nominations, highlighting his comedic prowess. However, Baldwin once played Jack Ryan in a not-funny-at-all action thriller.
Based on Tom Clancy's book "The Hunt for Red October," the movie of the same name was produced by Paramount Pictures in 1990. Playing opposite Sean Connery, Baldwin held his own in the hit movie that made approximately $17 million during the opening weekend. However, Baldwin was curiously replaced by Harrison Ford in the sequel. Read on to know Baldwin's thoughts on why that happened.
Baldwin was blindsided by Paramount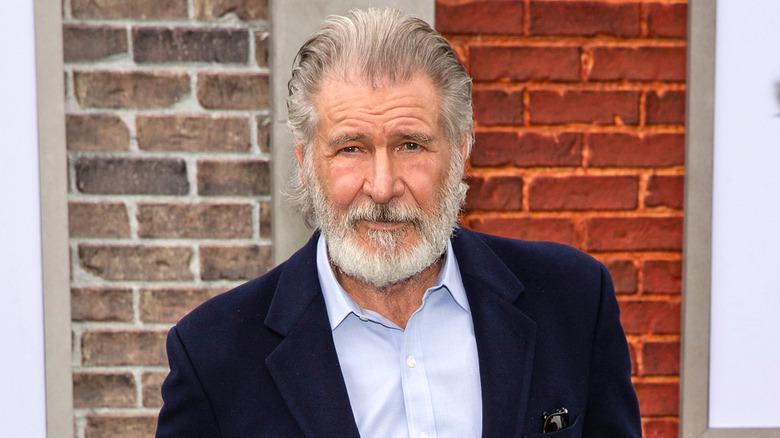 Ovidiu Hrubaru/Shutterstock
Tom Clancy's thriller gave way to many sequels and a TV series. Although Alec Baldwin was Jack Ryan's original form, the character was played by Harrison Ford in the next two sequels, followed by Ben Affleck and Chris Pine. Ultimately, John Krasinski played him in the TV series, making for confusing character development.
The original film did well at the box office and Baldwin was sure that the success would lead to a sequel. He was right — but he didn't realize that he would be replaced. Baldwin believed that he was blindsided by Paramount Pictures. "The truth is the studio cut my throat," Bladwin wrote in the HuffPost. "['The Hunt For Red October' director John McTiernan] told me that Paramount owed the actor a large sum of money for a greenlit film that fell apart prior to this, and pushing me aside would help to alleviate that debt and put someone with much greater strength at the box office than mine in the role."
Meanwhile, Paramount executive David Kirkpatrick had a different story. "We did not trust one another to continue in the enterprise," he said, per ScreenRant. "The negotiations to continue as Jack Ryan had drawn out for almost a year and he was nervous over controls... Alec Baldwin withdrew from the project, Patriot Games, over an issue of script approval."
As a classic case of he said, billion-dollar studio said, we'll never know if Baldwin was meant to be Jack Ryan's final avatar.