Why Erika Jayne Says She Won't Quit RHOBH Despite Controversy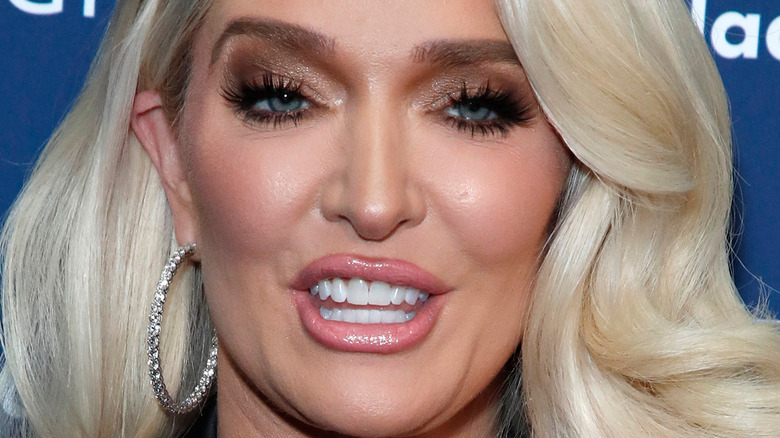 Kathy Hutchins/Shutterstock
In the history of "Real Housewives" controversies, the one involving Erika Jayne is a doozie. In case you missed it, the reality star stands accused of being aware of her disgraced, estranged lawyer husband's unlawful embezzlement of funds intended for burn and plane crash victims. Although she has largely denied having knowledge of his scheme, according to Radar Online, Jayne may have used a shell company to help conceal the fraud.
But despite the growing outrage from fans — Jayne revealed she has even received death threats — the "Beverly Hills" fixture says she won't quit the Bravo show, and for now, executives at the network aren't firing her. To be fair, as Andy Cohen explained during a recent episode of his radio show, "I'm getting a lot of tweets from people saying, 'You have to fire Erika from the show.' I'm like, 'You realize that the show is wrapped, we have shot it. You cannot remove her from the show'" (via The Sun).
For her part, the embattled blonde singer has taken a stand on Twitter about not stepping down from her role on "RHOBH." Not surprisingly, her decision has fans divided.
Erika Jayne is digging her heels in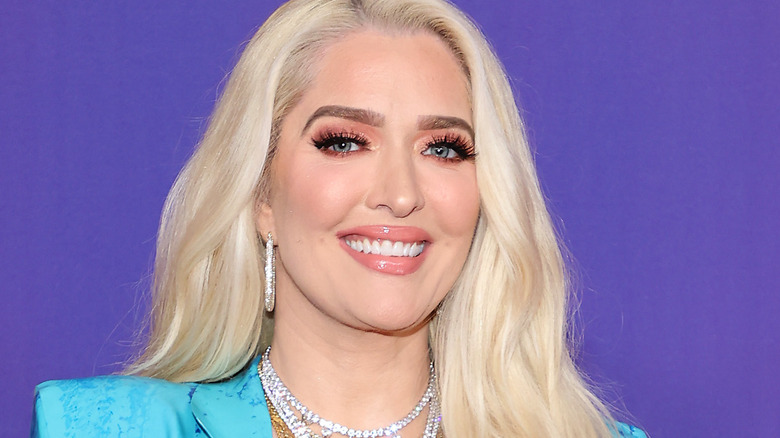 Amy Sussman/Getty Images
Taking to Twitter Wednesday, Erika Jayne declared, ​​"God forbid I fight for myself. Stop thinking I'll quit just because you think I should. F**k that. Thank you to everyone that is supportive and understanding. I will not be stopped."
Supporters stepped up to defend the star, with one tweeting, "Keep fighting @erikajayne I am so glad you aren't backing down. Stay strong and ignore those who are THINK they know you, your life and beyond. Your day to tell them all to F off will come. You are a rock star! Don't let anyone steal your shine."
But other Twitter users were not feeling that Jayne is digging her heels in, with one commenting, "God forbid you fight for the actual victims!! (NO, YOU are not the victim here)Stop thinking they'll see a single red cent because Erikas 'glam' is more important than their suffering. F**k that. Thank you to anyone who has expressed support for the victims. They will suffer more."