Did Erika Girardi Really Use Her Fame To Commit Fraud?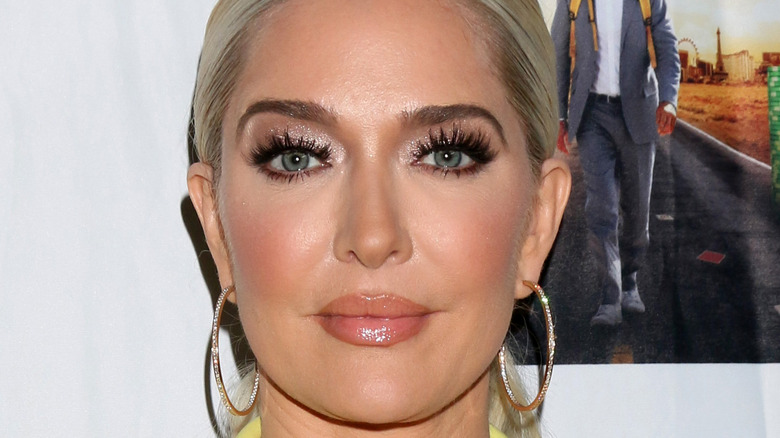 Shutterstock
While the "Real Housewives of Beverly Hills" is packed with divorce drama and behind the scenes fights, behind the camera lies an even bigger scandal. In late 2020, Erika Girardi filed for divorce from lawyer Tom Girardi, who was later faced with fraud and embezzlement charges (via Bustle). Initially, Erika was accused of divorcing Tom to avoid legal repercussions; however, she has since continued to face even more charges herself. The 50-year-old star has now been accused of hiding asset transfers and allegedly owes Tom's law firm, Girardi Keese, $25 million.
In an official court document obtained by People, Girardi was accused of using her businesses, EJ Global, LLC and Pretty Mess, Inc., to purchase jewelry and other luxury items using funds from Girardi Keese. The document also states that the reality star accepted lottery payments that were intended for Tom's law firm. While sources close to Erika maintain that there is "no merit" to these claims and that it is just "harassment," attorney Ronald Richards has a different take on the situation.
Erica Girardi's unlawful purchases frequent her Real Housewives wardrobe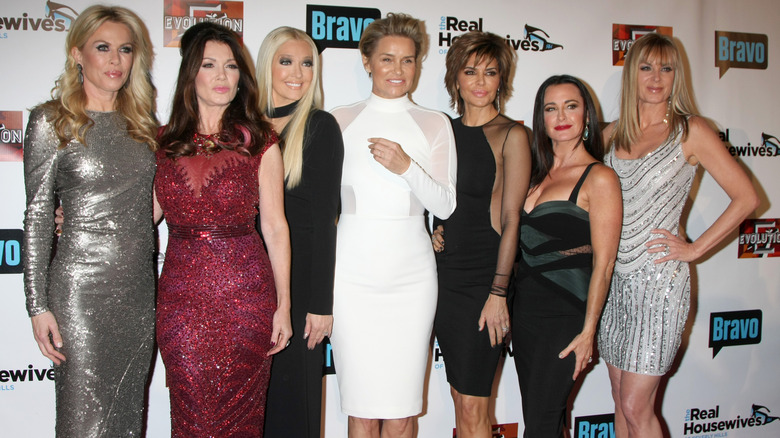 Shutterstock
In the court document listing Erika Girardi's new alleged offenses, the singer was also accused of conspiring to conceal the funds to protect the money throughout her bankruptcy case (via People). The court document read, "Erika has used her glamor and notoriety to continue to aid and abet in sham transactions that have occurred with respect to large transfers of assets from the Debtor." It also added that Girardi has "refused to return" her luxury items or lottery payments, but is using them for her own personal gain.
Attorney Ronald Richards asked that the court order Girardi and her businesses to pay her debt to Girardi Keese stating, "The Defendants are under an obligation to pay the Plaintiff and the Estate all amounts by which the Defendants have been unjustly enriched in an amount according to proof." Richards told People that Girardi's wrongful jewelry purchases made "repeated appearances on network television displaying the bling with pride as to the cost and value," and that he's hoping to come to a fair resolution with the reality star.