How To Make Reese Witherspoon's Iconic Watermelon Margarita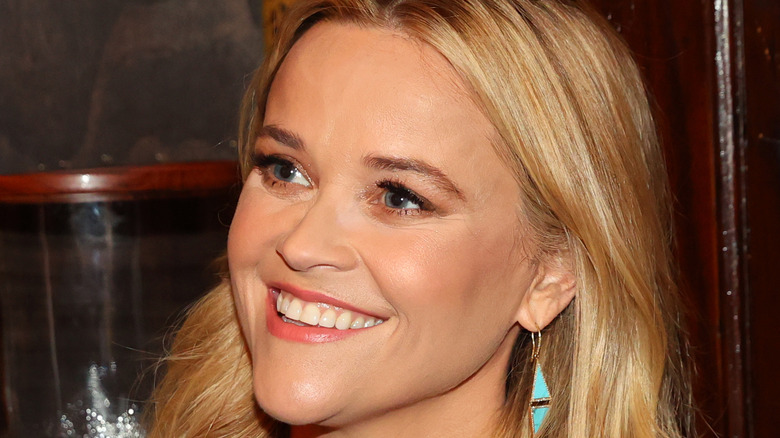 Terry Wyatt/Getty Images
Classically, a margarita is tequila, lime juice and Cointreau or Triple Sec in a glass with a salted rim (via Smithsonian Magazine). And while you really can't go wrong with the classics, if you want to try out a twist on the traditional — Reese Witherspoon has you covered. The "Big Little Lies" actor took to Instagram to show how she makes a watermelon margarita. It looks both easy and tasty!
Step 1, hug the tequila — though that's probably optional! Step 2, mix ingredients — looks like Witherspoon's on board with a hefty pour of tequila! Step 3, shake — and if her video is to be believed, she shook it for over 10 minutes! — and then pour out and enjoy.
Here's what she adds to the shaker: ice then 1.5 ounces tequila along with 1 ounce of fresh lime juice. Then instead of the orange liqueur of a traditional margarita, her recipe calls for 1 ounce each of watermelon juice and agave nectar. This makes it a lighter, brighter cocktail, perfect for summer. For the finishing touches, the garnish is three mint leaves and a little slice of watermelon. 
A watermelon margarita is perfect for year round summer vibes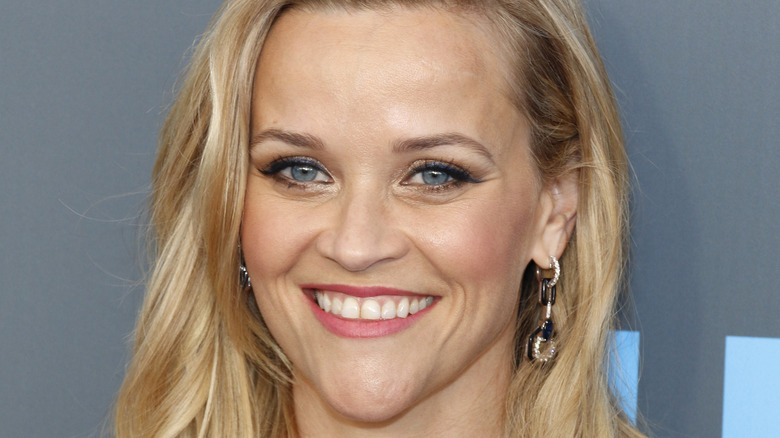 Tinseltown/Shutterstock
To make watermelon juice, which a couple of commenters asked about on her post, pop watermelon into a blender and blend for about 20-30 seconds; if you want it smoother, you can then filter it through a fine mesh sieve (from Cookie and Kate).
Witherspoon's watermelon margarita sounds like the perfect drink to toast to the end of summer with a last hurrah or to enjoy some summertime cocktail vibes year-round.
For a healthier Witherspoon drink, she has apparently been making and drinking a green smoothie every day for years (via Eating Well). She gives the lowdown on the healthy drink over on Instagram.
Other Witherspoon approved drinks include vodka soda with lime, champagne and ginger ale, and whiskey and ginger ale (via Interview). And for more Witherspoon recipes, her 2018 book "Whiskey In A Teacup" is a mix of lifestyle, memoir and cookbook and it's full of recipes connected to her Southern heritage (from Southern Living).