Why Jackie Kennedy Hated The Idea Of Being A Housewife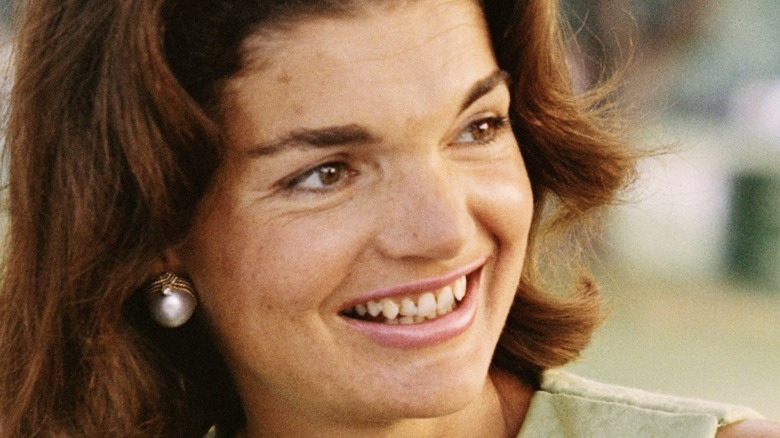 Michael Ochs Archives/Getty Images
Let's play a little word association game. When you hear the name Jackie Kennedy (or, in her later incarnation, Jackie O), you may think pillbox hat, bouffant hair, or even pink Chanel suit. It's likely that you thought of something to do with her distinctive style and glamour. If not, you may have tragically thought of her courage and fortitude as she was suddenly thrust into the role of a young widow.
After JFK's assassination and her short reign as Queen of Camelot, Jackie was able to rebound with a new relationship. Just five years after John F. Kennedy's death, according to Britannica, Jackie was married for the second time to Greek shipping tycoon Aristotle Onassis. While she eventually carved her own path as an editor with Viking Press and Doubleday and also became known as a patron of the arts, Jackie O may have been a bit disappointed to realize that her name would always be linked to that of the two prominent men she married.
Jackie Kennedy wanted a career of her own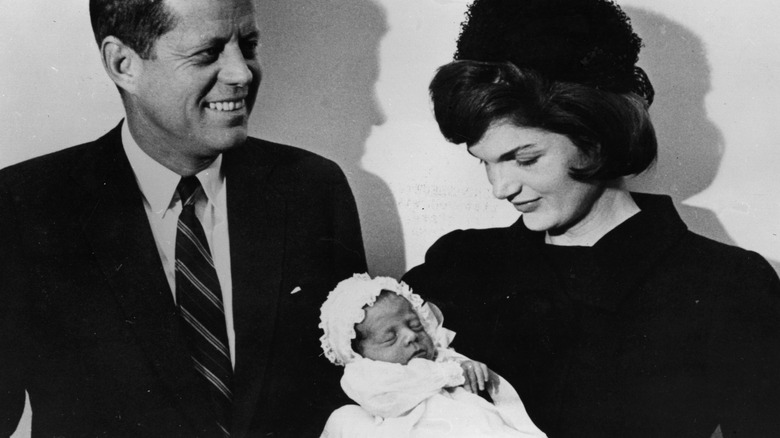 Keystone/Getty Images
The young Jacqueline Bouvier was inclined to take on the world on her own terms and make a name for herself. According to Showbiz Cheatsheet, even though Jackie's parents expected her to marry well, she had ideas that went above and beyond winning the matrimonial sweepstakes. She studied in France and was pursuing a career in journalism and photography at the time she caught the eye of an up-and-coming young senator from Massachusetts. While JFK and Jackie married after just one year of courtship, it seems there was a bit of a learning curve as she adjusted to the domestic life.
Even after she was married, Jackie retained a certain degree of independence, attending classes at Georgetown University as her husband was occupied with his political career. She was evidently excited by the idea of being married to a prominent leader, writing the following words to a priest named Joseph Leonard: "Maybe I'm just dazzled and picture myself in a glittering world of crowned heads and Men of Destiny — and not just a sad little housewife." She did, however, admit that such a life "can be very glamorous from the outside — but if you're in it — and you're lonely — it could be a Hell." When daughter Caroline Kennedy came along in 1957, Jackie took on more of a domestic role, but it's unlikely that anyone, then or now, would ever refer to her as "just a housewife" (via Britannica).