Pete Buttigieg And His Husband Shared This Adorable Moment With Their Babies On Twitter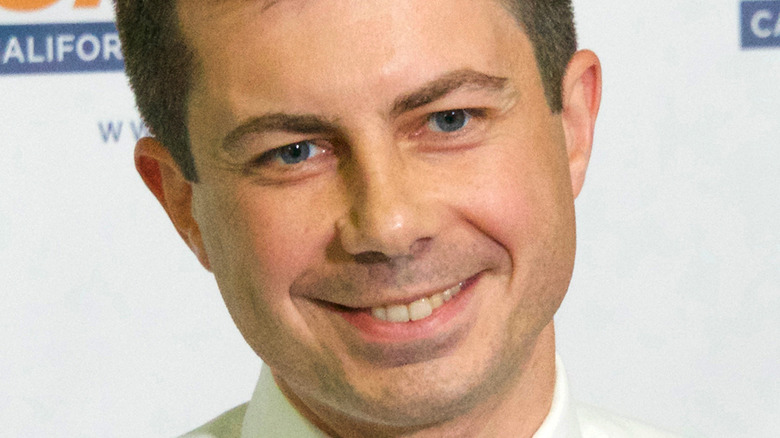 Sheila Fitzgerald/Shutterstock
The Buttigieg family has grown by two little bundles of joy, and the proud parents couldn't be happier. While soaking up all of the joy of new parenthood, Pete Buttigieg and his husband, Chasten, shared an adorable moment with their babies on Twitter, reminding the world that love isn't dead. The Transportation Secretary and his husband welcomed their two babies on September 4 and treated fans with an update on their life together. 
The happy couple first announced that they would be parents in August, tweeting that their dreams of building a family together were coming true. "The process isn't done yet and we're thankful for the love, support, and respect for our privacy that has been offered to us," he tweeted. Just a month after their big announcement, the Buttigiegs welcomed the two new additions. 
Buttigieg, the first out LGBTQ Cabinet secretary confirmed by the Senate, announced the birth of the babies via social media with a sweet message. "Chasten and I are beyond thankful for all the kind wishes since first sharing the news that we're becoming parents," he tweeted. "We are delighted to welcome Penelope Rose and Joseph August Buttigieg to our family."
Pete and Chasten Buttigieg start a family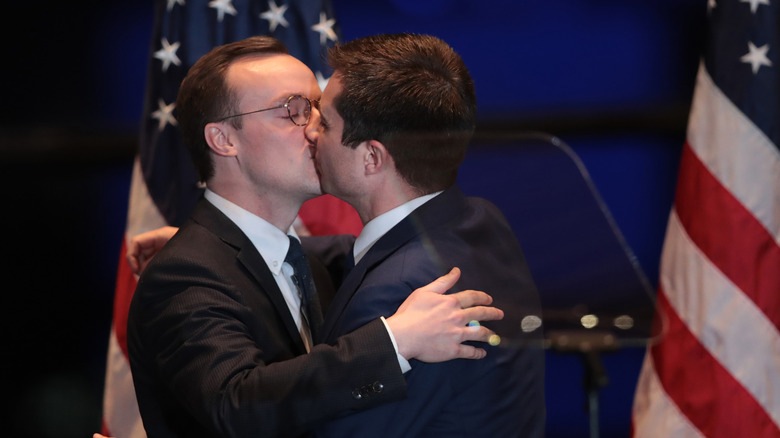 Scott Olson/Getty Images
Pete and Chasten Buttigieg first met on the dating app Hinge in 2015 and have been married since 2018. After a year of trying to adopt, per The Washington Post, they've welcomed two babies into their home. For a year, the couple was on multiple waiting lists for abandoned or surrendered babies, per The Washington Post. They also busied themselves with parenthood prep through "going through home studies and parenting workshops, writing up descriptions of their family values and ideal weekends," the outlet reported. Chasten told The Washington Post in July that there was a mother in labor who planned to place her baby up for adoption but changed her mind. "It's a really weird cycle of anger and frustration and hope," he said. But all of that is behind them now that they have their hearts and hands full. 
Other prominent Democrats were quick to congratulate the Buttigiegs on their new bundle of joy. "Happy news we can all use," White House Press Secretary Jen Psaki wrote in her retweet of the photo. "Congrats my friend! Can't wait to have all of our kids grow up together. In meantime, I have a lot of strong opinions about strollers," tweeted U.S. Representative Andy Kim.
Along with two new human children, the couple also shares two dogs, Truman and Buddy, per CNN. Congratulations to the happy family!