The Major Change William And Kate Are Making To Their Royal Foundation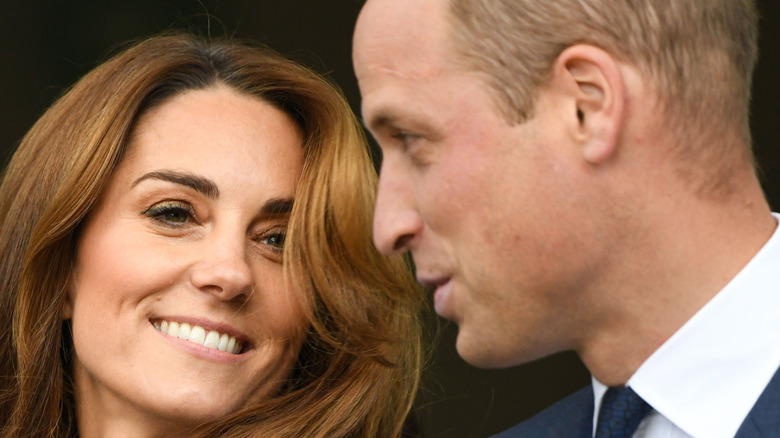 Bart Lenoir/Shutterstock
The exclusive interviews by Prince Harry and Meghan Markle have shaken the royal family in more ways than one. Amidst claims of racism and hostility, the royals are working to repair the damages to their image inflicted by more transparent communication from Harry and Markle. Following the reports, Prince William and Kate Middleton are making a major change to their Royal foundation in relation to their approach to diversity.
The Duke and Duchess of Cambridge's Royal Foundation released its Trustees' and Auditor's report for 2020, which stated that there have been "no formal targets for diversity of the board" and it is a "particular focus" going forward, per Daily Mail. The report examined the foundation's operations from January to December of 2020, the period following Harry and Markle's split from the royal family, and shortly after the couple made allegations of racism within the monarchy. 
Speaking with Oprah Winfrey earlier in the year during a now-famous interview, Markle alleged that a senior member of the royal family expressed concerns about their son Archie's skin tone being dark while Markle was pregnant. Neither Harry nor Markle revealed the identity of the family member who made the comment, but Winfrey clarified that it was neither of Harry's grandparents. "He did not share the identity with me, but he wanted to make sure that I knew, and if I had an opportunity to share it, that it was not his grandmother nor his grandfather [who] were a part of those conversations," she explained per the LA Times. 
Big changes for the Royal Foundation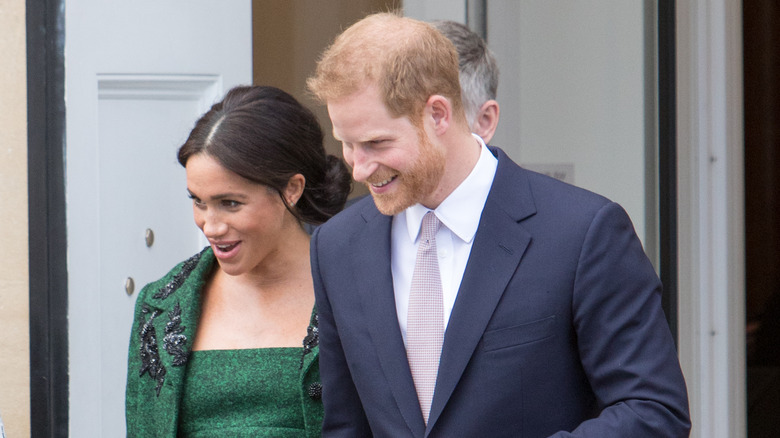 Mr Pics/Shutterstock
While the report may not have mentioned Prince Harry and Meghan Markle as direct causes of the renewed focus on diversity, the timing suggests that the two events are connected. "The Royal Foundation remains committed to equality and diversity and to ensuring a positive, safe and respectful environment which promotes the wellbeing and dignity of its employees, applicants, partners, suppliers and those whose interests it represents," the report states, per Daily Mail. 
Along with a focus on diversity, the foundation will also work to be a "mentally healthy workplace" with "a number of wellbeing initiatives in place to ensure employees can maintain good mental health," Daily Mail reported. Markle commented on her own mental health in her Oprah Winfrey interview as well, claiming that the royal family was dismissive when she was feeling suicidal. Harry and Markle were once patrons of the foundation before leaving to start their own. 
Kate Middleton and Prince William have not spoken publicly about the shift in the organization's focus, or whether it is a result of Markle and Harry's interviews, but hopefully, the dedication to representation and healthy work environments will benefit everyone involved.
If you or anyone you know is having suicidal thoughts, please call the National Suicide Prevention Lifeline​ at​ 1-800-273-TALK (8255)​.