What Nikki Haley Did Before She Became A Famous Politician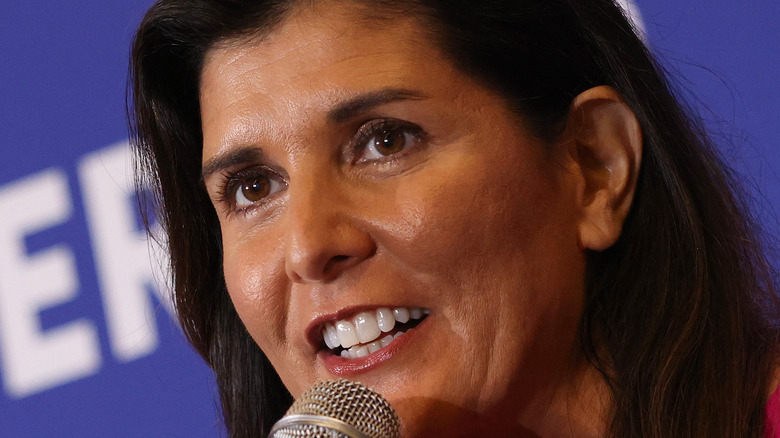 Win Mcnamee/Getty Images
Nikki Haley is a rarity and a trailblazer in American politics. She was the first female and Indian-American governor of South Carolina to represent the Republican party. She later went on to become United States ambassador to the United Nations in 2017 under former President Donald Trump (via Biography.com) and is considered a likely candidate for the Republican nomination for president in 2024 (via The Wall Street Journal). If she earns the nomination, she would be the first GOP female at the top of the ticket in U.S. history. But, before Haley entered the political fray, she had a decidedly non-political career — and wasn't even sure if she was a Republican or a Democrat.
Born Nimrata Nikki Randhawa Haley on Jan. 20, 1972, in Bamberg, South Carolina, to immigrant parents from Punjab, India, Haley grew up as a Southern girl who earned a bachelor of science in accounting from Clemson University and quickly joined her mother's business, taking it to new heights. While that business was as far away from politics as you could get, Haley's ambition led her to community leadership roles and eventually took her into the political fray.
It was an all in the family business for Nikki Haley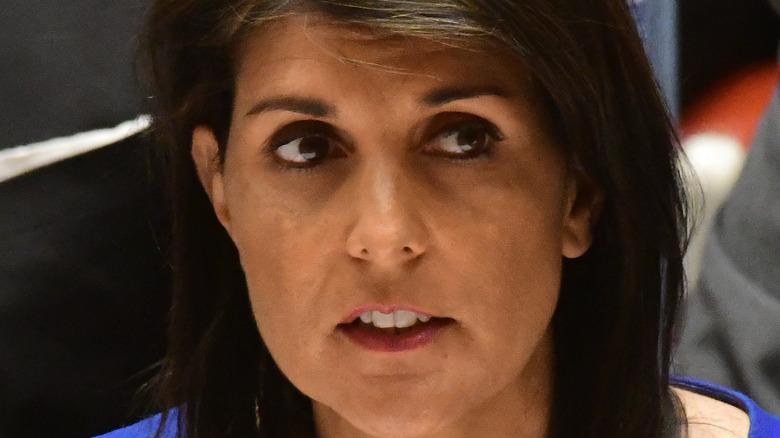 a katz/Shutterstock
After Nikki Haley graduated from college, she joined her family in the world of fashion, working for her mother's upscale fashion business, Exotica International. Using the business skills she learned at Clemson, she helped make the company into a multimillion-dollar endeavor and soon found herself in leadership positions.
Haley worked her way from her mother's fashion house to becoming a member of the Orangeburg County Chamber of Commerce's board of directors in 1998. A few years later, she earned the same position with the Lexington Chamber of Commerce. By the next year, she became president of the National Association of Women's Business Owners (via Biography.com). 
When a seat in the South Carolina state legislature opened, Haley decided to make her first foray into politics in 2004, but she admitted to Vogue she wasn't even sure which party to run with. "I didn't even know if I was Republican or Democrat," she said, explaining that she couldn't really relate to the "stiff" Republicans she knew in college. "Once I started talking about my views [to friends], they were like, 'God, you're a Republican!'"
She also said that listening to a speech from then-Senator Hillary Clinton inspired Haley to give politics a try, despite Clinton being a Democrat. In 2004, she won her seat in the South Carolina House of Representatives and, six years later, found herself in the governor's mansion, making her the well-known name in politics she is today.