The Truth About Vicki Gunvalson's Tense Relationship With Her Son-In-Law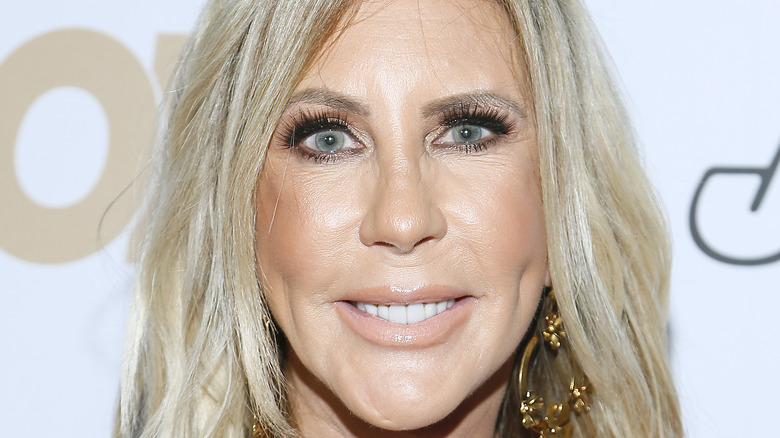 Paul Morigi/Getty Images
As the OG of the OC, Vicki Gunvalson was on "The Real Housewives of Orange County" from its inception in 2006 until being demoted to a friend in 2019 and quitting in 2020. That being said, fans have gotten to know her children, Mike and Briana, pretty well over the years (via The Daily Mail).
Since this family's life is put on display, the world has seen some tense moments ... including a few centered around Ryan Culberson, who is married to Briana Gunvalson. There was the time he "went off" on Judy Stirling (mother of Lydia McLaughlin of "RHOC") and threatened to kick her out of a party (via Battle Rattle). Steve Lodge, who is currently engaged to the OG of the OC, blocked Culberson on Instagram (via Reality Blurb). The retired Marine also apparently has a record for domestic violence (via Reality Tea). And on Labor Day, more drama ensued between Culberson and his mother-in-law.
Vicki shared Briana and Ryan's gender reveal ... without permission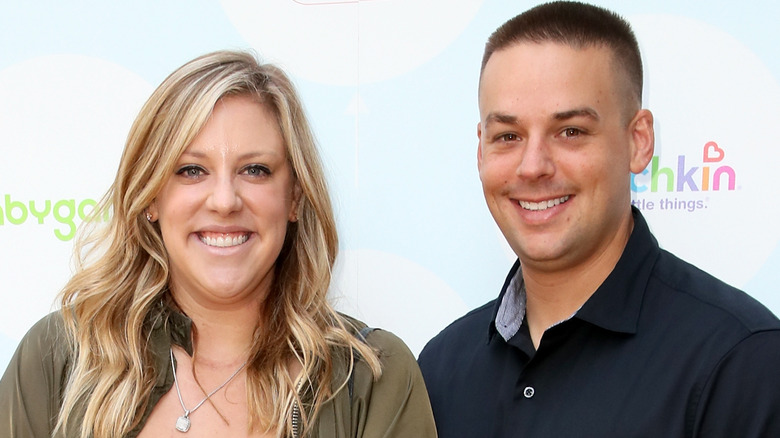 David Livingston/Getty Images
Briana Gunvalson — a 34-year-old nurse who was featured on "The Real Housewives of Orange County" with her mother, Vicki Gunvalson — has been married to Ryan Culberson, a 37-year-old retired Marine, for almost 10 years. Together, they have sons Troy, Owen, and Hank, and they are expecting a fourth child, due in March (via The Daily Mail).
On Monday, Culberson posted to his Instagram story (his wife doesn't have an account, FYI), with a caption that read, "So thankful for @vickigunvalson." She posted a now-deleted picture of this couple's gender reveal, with pink smoke shooting up into the air, and she evidently did this without permission. "You ever get really good news and then find out your mother-in-law ruins it? Well, it happened to me today," Culberson said in the video. "Oh yeah, we're having a girl."
He went on to say, "It ain't smart to p*** off the one who knows everything. And I know everything."