Why A Royal Insider Says Kate And William Are Changing The Monarchy For The Better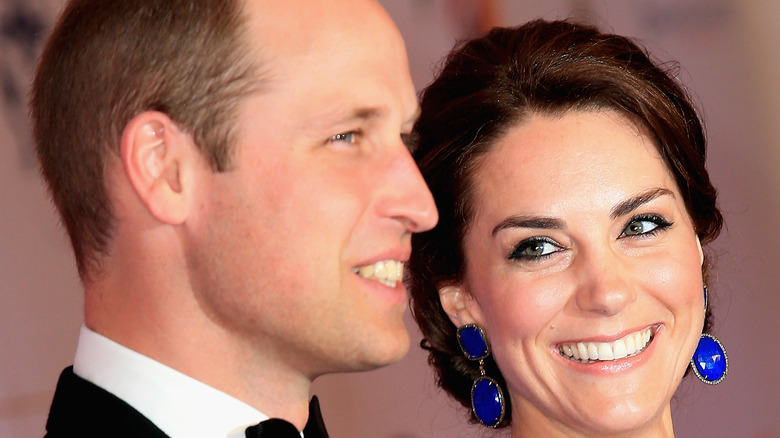 Handout/Getty Images
Prince William and Kate Middleton seem to have it all figured out. The Duke and Duchess of Cambridge are beloved by millions around the globe, appear to have a successful marriage, and dedicate their lives to the royal family all while raising three young children. In addition to their daily royal duties, the couple is also preparing to eventually lead the country as the future king and queen (via Us Weekly). William is currently second in line to the throne behind his father, Prince Charles, who will succeed Queen Elizabeth as monarch (via Harper's Bazaar). "William accepts that being in the spotlight is part of the job, and is fine with it," a source told Us in May. "He takes his future role as King and seriously and sees at as a great honor and privilege to be in his position. The Monarchy and his family will always come first."
The insider added, "William is already thinking about the future of the Monarchy and the changes he'll make. While he respects protocol, he plans to modernize some aspects and is making it his mission to be more relatable than previous generations. He and Kate have successfully created a healthy balance of openness [in the public eye] while maintaining the sense of mystery that surrounds the royal family and keeps us engaged."
Now, one royal expert is revealing how William and Kate will change the British monarchy for the better as time marches on.
William and Kate are relatable as the faces of the modern monarchy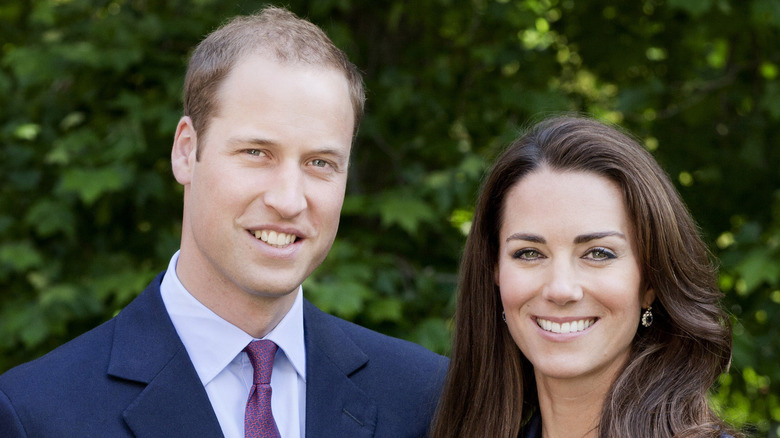 Chris Jackson/Getty Images
According to People Magazine, Prince William and Kate Middleton are ready to tackle their future roles as King and Queen. The Cambridges are said to be planning their future and have even come up with a set of guidelines that help them navigate their duties within the royal family, as well as their life with their three children, George, Charlotte, and Louis. The couple's former private secretary, Jamie Lowther-Pinkerton, reveals that William and Kate's different backgrounds make them the perfect match to balance each other out. "They are bringing to the party different means of achieving the whole," Lowther-Pinkerton says. "He has the experience of knowing where the institution sits and seeing it evolve. The Duchess brings this pragmatic awareness of what it's like to be from a decent, down-to-earth family."
Lowther-Pinkerton reveals that their different backgrounds can help the couple connect with many of their subjects, despite their social standings. "[They] are playing a really important role in finding a point of connection for a different range of subjects that the family hasn't always connected with," the former staffer admitted. This alone could help the royals be seen in a more relatable way, and skyrocket their popularity as William and Kate look to modernize the institution.
Now that Prince Harry and Meghan Markle are no longer working members of the Firm, William and Kate are the faces of the modern monarchy. "If you had scoured the realm you couldn't have got a better pair, frankly," Lowther-Pinkerton added.