The Truth About Jana Kramer And Jay Cutler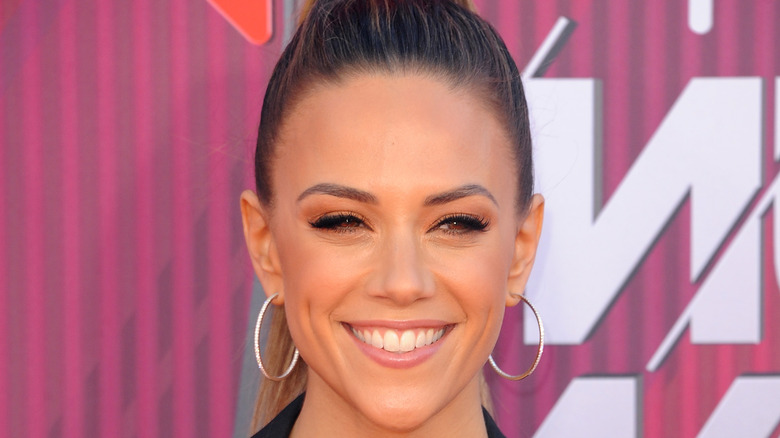 Tinseltown/Shutterstock
Although Jana Kramer decided to end her marriage to former NFL player Mike Caussin in April 2021, the split hasn't been easy for her. The country singer was candid about how painful it was seeing photos of her ex with a new woman. "It was the first time that I had seen him with someone else and that's weird too," she said on an episode of her iHeartRadio podcast "Whine Down" (via People). "To see the person that you thought you were going to spend the rest of your life with now canoodling with this chica." 
Kramer added, "It's like, remembering that person wasn't good for you, and that this is all good, it's so hard to even tell yourself that, too, because in the moment, you're like, 'Why wasn't I enough?'" 
Kramer and Caussin wed in 2015 and share two children, Jolie and Jace. In court documents, Kramer accused Caussin of "inappropriate marital conduct, irreconcilable differences and adultery." The former couple finalized their divorce in July 2021, with Kramer being the primary residential parent and paying Caussin $3,200 per month in child support and a one-time settlement of $592,400 (via E! News).
And now after seeing photos of Caussin with a mystery woman, Kramer is ready to "to get back out there and date — slowly."
Jana Kramer has reportedly been on one date with Jay Cutler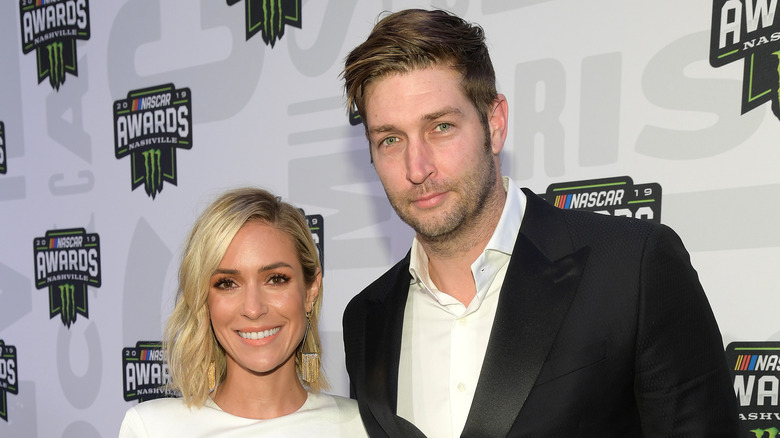 Jason Kempin/Getty Images
Jana Kramer is ready to date again, and it looks like she might be stepping out with Kristin Cavallari's ex-husband Jay Cutler. Tips came into the @cocktailsandgossip Instagram page that Kramer and Cutler  — who follow each other on Instagram -= were spotted out together, eating at Bourbon Steak and having drinks at Nashville's L.A. Jackson. 
Although a source told People that "so far it's just been one date," the rumored rendezvous has raised eyebrows considering that Kramer and Cavallari were reportedly friends. In fact, sources say that Kramer had been leaning on the Uncommon James founder during her divorce from Mike Caussin. After news of the date surfaced, Cavallari — who has been dating country singer Chase Rice — unfollowed Kramer on social media. But according to one source, Cutler only took Kramer out to make his ex-wife jealous. "He's not happy she's dating Chase and has been trying to get Kristin back," the person explained.
Cutler has been candid about how tough dating has been after his divorce.  "It's hard as hell," he said on his "Uncut with Jay Cutler" podcast (via People). "Meeting people is hard." He added, "I think finding out what people really want from you — I think that's probably an issue. I'm at a different phase of my life now with kids. Priorities have just changed. It isn't just a purely selfish play by my part."