Why Jessica Mulroney's Bizarre Dinnerware Is Causing A Stir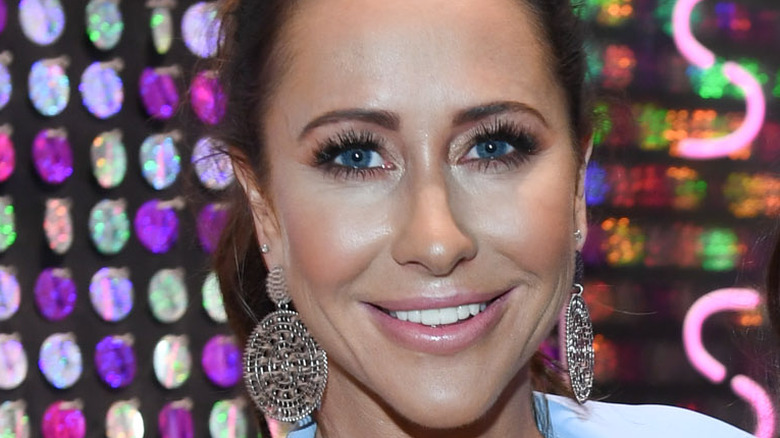 Sonia Recchia/Getty Images
The royal family is involved in anything, even if they're not. Such is the compromise for being the monarch or being related to her, and such is the case Meghan Markle, who famously left the royal family with her husband, Prince Harry. Markle is presently back in headlines for her connection to Jessica Mulroney, who's causing a stir with some recent revelations.
People have speculated about the state of Markle and Mulroney's relationship for a while now. Mulroney has spoken publicly about Markle, which has led folks to wonder if the two are still close. According to Us Weekly, the two met when working on the USA series "Suits," with Mulroney acting as a stylist for the series. She even chose the wedding dress that Markle's character wore for her wedding in her final episode.
After meeting in 2011, the actor and stylist traveled the world together, and it was clear, per Us Weekly, that Mulroney's tastes in fashion were inspiring Markle's own tastes. Mulroney even traveled with Markle and Harry during their first royal tour as newlyweds. The two have been close for a decade now, and while we may not know the exact current state of their relationship, they're tied to each other, which is why eyebrows are being raised with Mulroney's latest revelation.
This is why dinnerware of all things is causing such a tizzy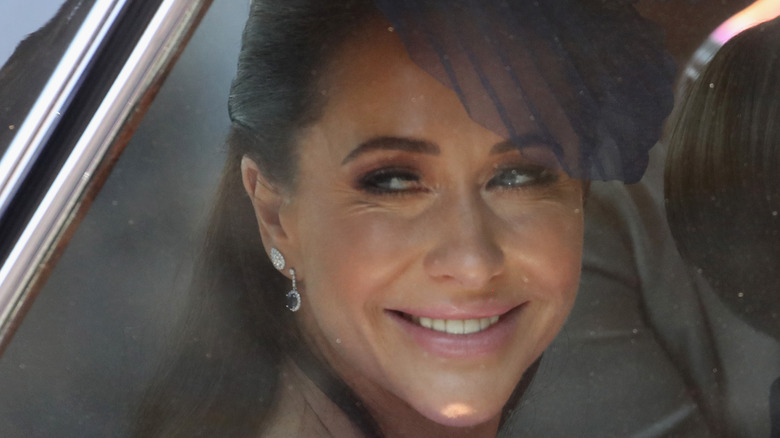 Chris Jackson/Getty Images
Jessica Mulroney was recently in headlines when people suggested that she didn't wish Meghan Markle a happy birthday. According to Vanity Fair, the stylist retorted, "Just because it didn't happen on Instagram, doesn't mean it didn't happen." Now, with her and Markle's relationship unclear, Mulroney revealed that she may own a collection of dinnerware that features distorted portraits of the royal family that read "Hail Satan" (via The Daily Mail).
This came about when she posted a photo of a plate from designer Wolf Dottir that featured a girl holding a chicken on it along with the words "people are c***s." According to The Daily Mail, she mentioned in her Instagram post that she owns "a full place setting," which prompted people to research Dottir and his other designs. What they found are plates that feature the royal family depicted as evil with black eyes and phrases like "Hail Satan" scribed under them.
It's unclear whether Mulroney owns the plates that feature the royal family, but the uncertainty of the matter is causing a stir. She may simply own a full set of dinnerware that feature the girl holding the chicken along with any number of other designs, but she also may own the plates that feature the royal family.
Markle has not commented on the dinnerware.