Are Meghan Markle And Jessica Mulroney Still Close? Here's What We Know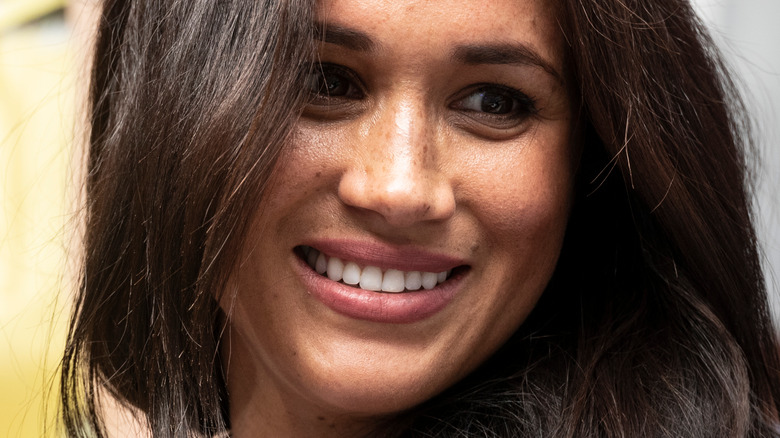 lev radin/Shutterstock
The path through celebrity, royalty, scandal, and more celebrity has clearly taken a toll on our "American Princess," Meghan Markle. Throughout this time, it has likely taken a toll on many of Meghan's relationships, as well. Becoming the Duchess of Sussex laid bare her struggles with her biological family on her father's side (via Vanity Fair). Stepping away from duties as a senior royal has created quite the public controversy with the in-laws as well (via The Wall Street Journal). Throughout this entire roller coaster, many would expect her close friendships to also fall victim to the extreme scrutiny Meghan and Harry have faced, as so many relationships can under pressure — but is that true?
One of Meghan's best friendships has long been fashion stylist Jessica Mulroney. But, if you believe the tabloids, this relationship is seemingly on the rocks.
Mercury News speculated that Mulroney was having difficulties with reported BFF Meghan as Mulroney shared a somewhat mysterious message to her Instagram Stories in June: "Life changes. You lose friends. You lose pieces of yourself that you never imagined would be gone. ... And then, without even realizing it, these pieces come back. New love enters. Better friends come along. And a stronger, wiser you, is staring back in the mirror." It should also be noted that there's a good chance Meghan was indeed a bit distant, as June 4 saw her welcome daughter Lilibet Diana to the family (via Town and Country). This doesn't mean she was the topic of Mulroney's post, however.
Inside Meghan Markle and Jessica Mulroney's long-lasting friendship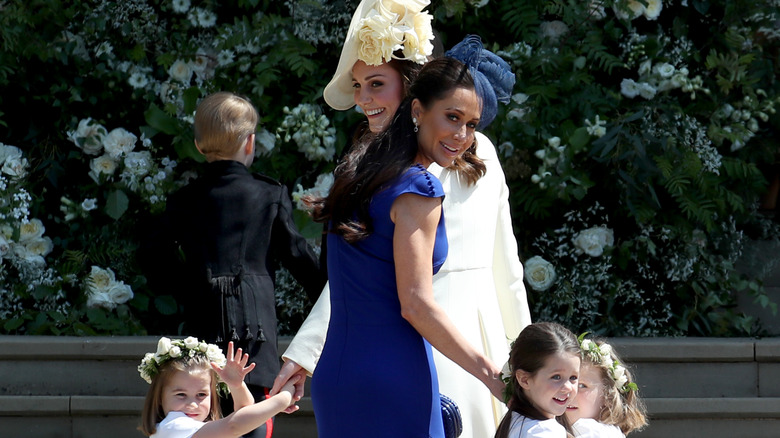 Wpa Pool/Getty Images
Meghan Markle and Jessica Mulroney have been friends since meeting on the set of "Suits" in Toronto (via Mirror UK), a show in which Meghan starred in from 2011 to 2018 (via IMDb). During the past decade, both have dealt with life struggles and successes as anyone would. Since Meghan is placed under such a public spotlight, however, posts like Mulroney's "vaguebooking" or the Mirror noticing a lack of "Happy Birthday" messages can lead to instant scandal. What would be a normal day for us never will be in Meghan's circle of relationships.
Doubters should remember, however, that Mulroney played a large role in the wedding celebration for Prince Harry and Meghan, as she not only attended the event, but her three children were also part of the wedding party (via Hello!). In addition, Mulroney herself has shut down all rumors of a rift with a recent Instagram Story, per Hello!, which claimed that "Meghan has been in touch with her daily, and the pair are still 'family.'"
While Mulroney's posts likely won't shut down any doubters, these comments might reveal that the ladies' friendship mirrors many of our own long-term relationships in that there are moments of better or worse. It's entirely possible that living on opposite coasts, in different time zones, and having children at different stages is enough to create some temporary distance. What we know is that the public nature of this friendship can easily magnify an otherwise small issue, or even invent a problem that doesn't exist.