Here's What Ant Anstead Really Thinks About Tarek El Moussa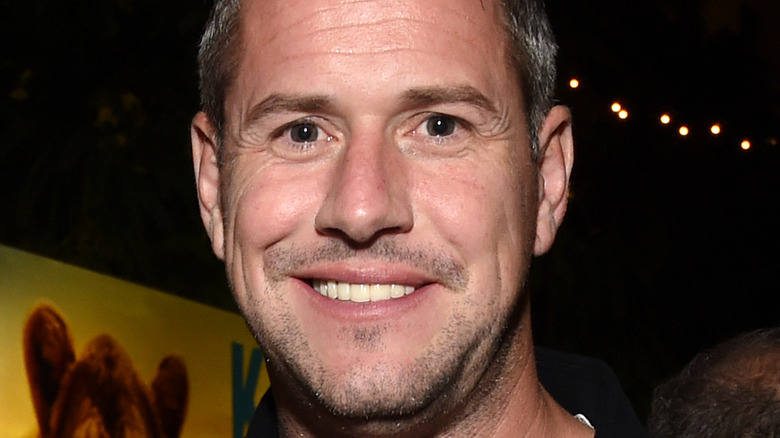 Michael Kovac/Getty Images
The notion of the "Nuclear Family" is a long outdated one. These days, families look more diverse than they ever have before with children having a mix of biological parents, stepparents, co-parents, and everything in between. Indeed, the concept of the "modern family" is a beautiful one and it's nice to see parents who fully accept and lean into this progressive concept.
Ant Anstead is the perfect example of a parent who has absolutely risen to the challenge of co-parenting and navigating a "blended family." He shares his son Hudson — who turns two in September — with his ex-wife Christina Haack along with his daughter Amelie, 17, and son Archie, 14, from a previous marriage to Christina Anstead (via People). Anstead doesn't stress about opinions regarding his blended family either, as he told Entertainment Weekly that the concept is a super normal one these days. "You have to bring a level of normalcy to it," he explained. "Hudson's peers and kids at school are all in very similar situations and it just has to come from a place of love really because ultimately if the decision is in favor of the child, it's ultimately the right decision."
How does Anstead navigate his blended family?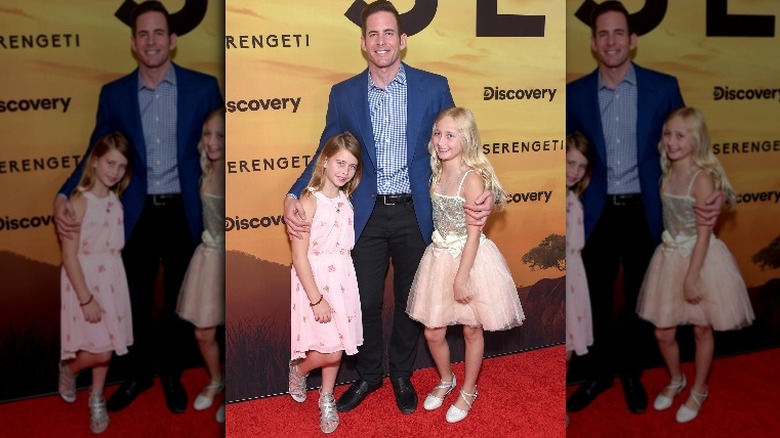 DFree/Shutterstock
For those unfamiliar, Anstead's family tree looks a bit like this: Anstead was married to Christina Haack, who was married to Tarek El Moussa. Haack and El Moussa had Taylor, 10, and Brayden, 6, while they were together and are co-parenting their children, per House Beautiful. El Moussa is now engaged to "Selling Sunset" star Heather Rae Young who has been co-parenting Taylor and Brayden. Rae Young doesn't have any children of her own, but has allegedly been referring to herself as the children's "bonus mom" (via Us Magazine).
So, how does Ant Anstead handle the unavoidable presence of exes and new partners when it comes to navigating his blended family? Unsurprisingly, quite well. According to People, despite his divorce from Haack, Anstead says he considers El Moussa and Young to be like family. He even views Taylor and Brayden to be akin to stepchildren.
"I think it's amazing how generations evolve to fit within the current times, and right now, we live in a time where blended families are common and ultimately you have to have relationships that are healthy with all this extended family," Anstead explained. "And by default, I've inherited an extended family [in Tarek and Heather]."
El Moussa and Young showed their support of Anstead by attending the Radford Motors Gala at the Lyon Air Museum in Santa Ana in August. Anstead had a big part in reviving the British car company and was present to reveal its new Lotus Type 62-2 sports car.