The Surprising Request Tarek El Moussa Allegedly Made After His Drama With Christina Haack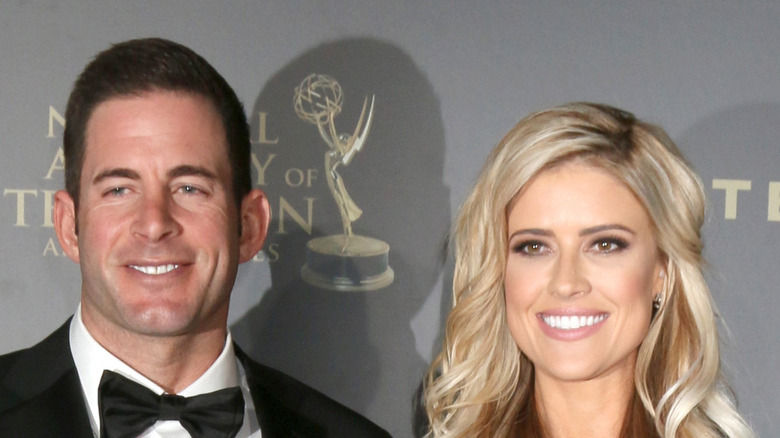 Kathy Hutchins/Shutterstock
Divorce is hard enough without having to work with your ex on top of everything else, but that's precisely the situation Tarek El Moussa and Christina Haack found themselves in after their seven-year marriage came to an end. The former couple found fame appearing on HGTV's "Flip or Flop" and opted to continue the series in spite of their split. For the most part, they seemed to be doing just fine particularly after both parties found love elsewhere. However, in July 2021, reports surfaced that El Moussa had freaked out at Haack on set, in front of the entire crew. A source confirmed to People, "They did get into a disagreement. Tarek lashed out and he's super remorseful."
Of their ongoing relationship, the insider added tellingly, "They're exes who share a history and children and a workplace, but outside of co-parenting, they're not friends." El Moussa, who's the father of two of Haack's children, allegedly went nuts at his co-host after she signaled to him that they were ready to continue filming and El Moussa took offense. TMZ confirmed he'd screamed at Haack about enjoying watching her fail, and even unfavorably compared his ex-wife to current fiancée Heather Rae Young. "It's called winning," El Moussa reportedly quipped to his unimpressed co-host before describing her as a "washed-up loser" whose career he'd "made." Unsurprisingly, El Moussa isn't impressed with press coverage of his outburst.
Tarek El Moussa is concerned about future leaks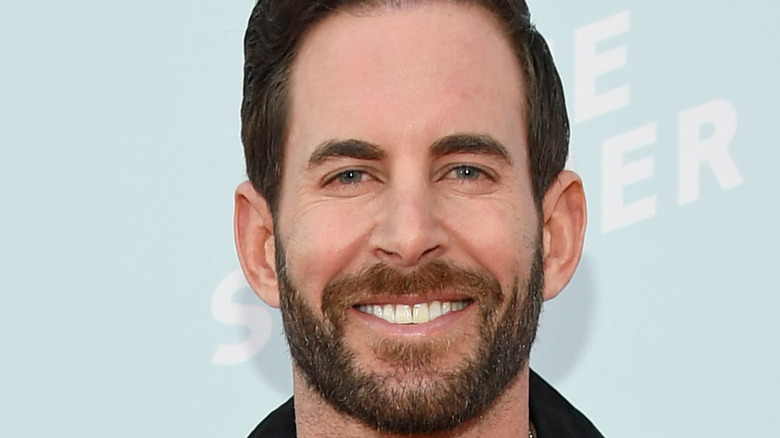 Kevin Mazur/Getty Images
Following the highly publicized incident with ex Christina Haack, on the set of their long-running home renovation show, "Flip or Flop," Tarek El Moussa has reportedly taken steps to remove certain crew members from his popular, dedicated spinoff. According to TMZ, the HGTV host specifically requested that any production staff who were working the day he blew up at Haack be cut from "Flipping 101." El Moussa has a major issue with the incident being leaked to the press and is trying to prevent any further leaks from occurring. However, a second insider clarified El Moussa requested the change because he's hoping a new crew will keep his wedding plans with "Selling Sunset" star Heather Rae Young quiet.
As People reported at the time, the disagreement between El Moussa and Haack was so explosive the exes had to be split up, to film separately, after it initially happened. They resumed working together a week later, and the atmosphere seemed to be calmer judging by pics Haack shared online from the "Flip or Flop" set. Young, meanwhile, was also on set at one point, sharing her own behind-the-scenes shots. El Moussa reportedly told Haack that the reality star was "hotter and wealthier" than her (via Yahoo). Haack and her "Flip or Flop" co-host finalized their divorce in 2018 after officially splitting in 2016. Although they seemed to have a good working relationship, evidently, there are ongoing issues between the former spouses.