How Prince Harry Factors Into Piers Morgan's Recent Mishap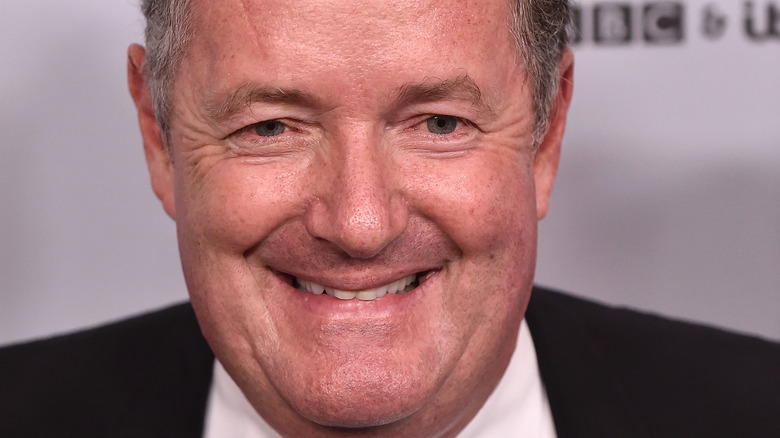 DFree/Shutterstock
On September 1st, British GQ hosted its annual Men of the Year Awards in London, England (via GQ Magazine). For the 24th ceremony, the publication chose to honor actors Regé-Jean Page, Ed Sheeran, and many more of the biggest stars of the year. Aside from hosting many star-studded nominees, the Men of the Year Awards featured an impressive guest list. From Alexa Chung to Ellie Goulding to Idris Elba, the event was the place to be, according to the Evening Standard. Even Prince Harry, who was unable to attend in person, decided to stop by virtually to present the award for GQ's Heroes of the Year (via People).
The Duke of Sussex presented the award to Professor Dame Sarah Gilbert, Dr. Catherine Green, and the rest of the team who helped develop the AstraZeneca COVID-19 vaccine. While presenting the award, Harry criticized the prominent skepticism clouding the vaccine and the dangerous spread of misinformation about its efficacy and effects. Though many would consider these remarks important, one person, in particular, had an especially bad reaction to the Prince's presence (via Independent).
Piers Morgan took a hard hit at the British GQ Awards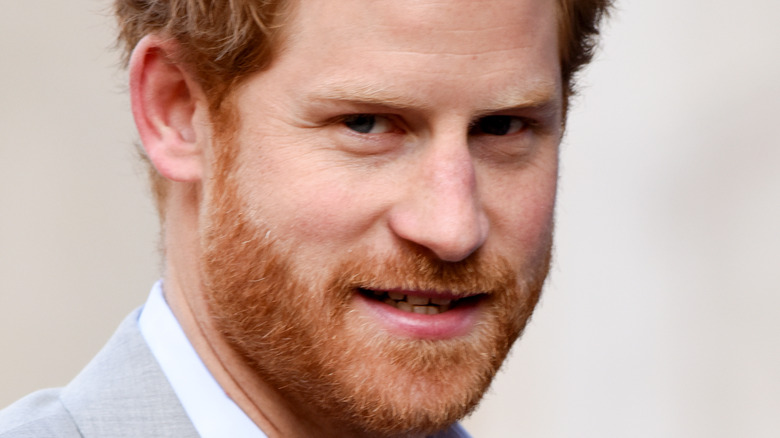 Bart Lenoir/Shutterstock
In his Mail Online column, Piers Morgan revealed that he received a tip that Prince Harry was going to give a speech at the British GQ Men of the Year Awards and decided to leave right before it began. He wrote, "As I left, I could hear Harry lecturing the audience about the danger of 'misinformation' and 'peddling lies', without a shred of self-awareness. I chuckled and pulled out my phone to check the first-edition headlines of the newspapers." Morgan was happy to discover headlines addressing his recent victory against the Ofcom, in regards to the comments he made about Meghan Markle's Oprah Winfrey interview back in March.
He continued, "I felt a sudden rush of exhilaration at the end of what had been a tumultuous but ultimately very satisfying day." Unfortunately for Morgan, this exhilaration was immediately met with a different sort of rush. The 56-year-old walked straight into a plate glass window and banged his head so hard that security guards had to check on him. He explained, "I reeled back in agony, semi-concussed and with a cut opening above my right eye, only to see Harry's massive head filling a nearby screen." Ironically Morgan's attempt to avoid Harry ended with the prince "smirking right at [him]" and an injury that will surely spark thoughts of the duke every time it throbs.