What Adam Lambert Did Before He Was Famous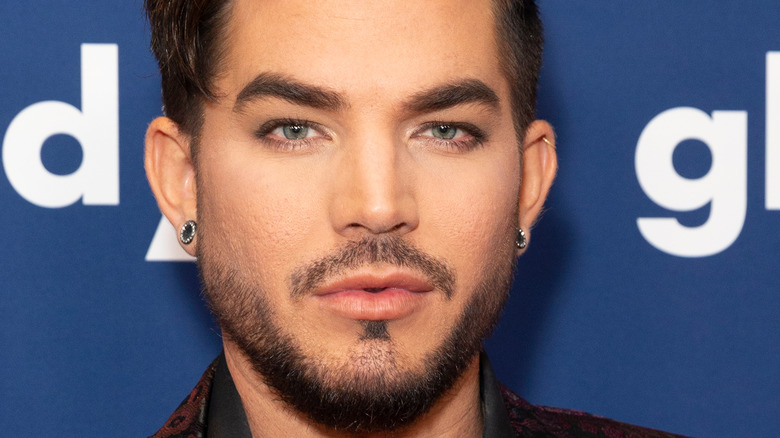 lev radin/Shutterstock
Adam Lambert is one of the most recognizable names in music today, thanks to his groundbreaking performances and subsequent second place finish on Season 8 of "American Idol" in 2009, which catapulted him to the top of the A-list in the entertainment industry. On the season's finale, Lambert performed with Queen for the first time, which got the ball rolling for his more permanent position as a member of the band a few years later. In November 2011, Lambert joined the legendary rock band on stage at the MTV Europe Music Awards after they received the Global Icon Award, performing "The Show Must Go On," "We Will Rock You," and "We Are the Champions" with the band (via Ultimate Classic Rock).
In 2012, Lambert officially became the singer for Queen — something he was super nervous about, given the fact that the band's original frontman, the late Freddie Mercury, is regarded as irreplaceable. "I thought, 'There's no way I should be doing this,'" Lambert told ET Canada (via YouTube). "I had the confidence of the band and they were really lovely about it. They were like, 'No, no, no, you're great. We love it. Do what you want.' But in my head I kept going, 'No, I don't know.'"
He continued, "The first audience we had was very supportive, and each audience afterwards was supportive. So, slowly, little by little, I was like, 'Okay, all right, I can do this — kind of.' But there's no comparing to Freddie."
This was Adam Lambert's job before his rise to fame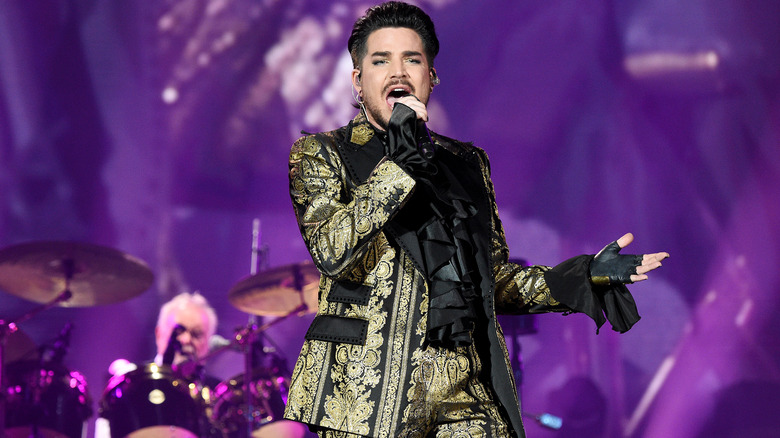 Kevin Mazur/Getty Images
Although Lambert is now one of the most well-known artists of his generation, it's safe to say that the Queen frontman's first professional job actually helped him prepare for his life as an artist, as he worked as a performer on a cruise ship when he was just 19 years old.
"First professional [job]... I was nineteen. It's weird! I was one of the younger ones. But, for a young performer, it's a good gig," he said in an interview with Hot Desk ITV in May 2016. "You save a lot of money — your room and board, and your food is paid for! ... I was so young. I was so green. I hadn't been through a lot of professional stuff yet, so it was good for me to do a show that long and sing songs so many times over the course of ten months. I had to work through a cold, or work through a hangover, or work through being lonely! It was a test."