What Is Dr. Dre's Real Name?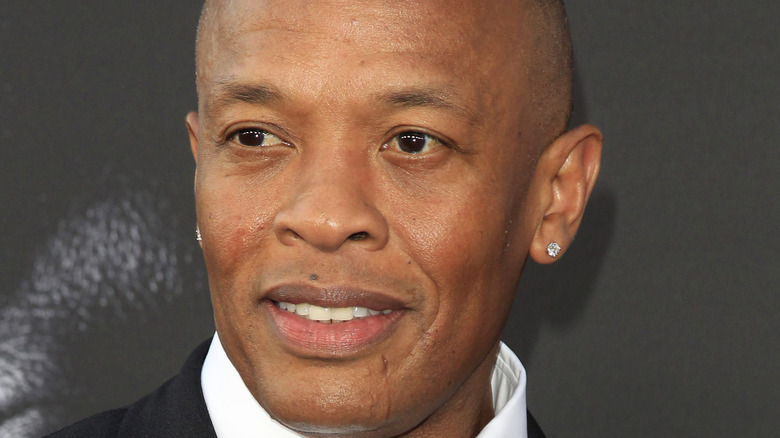 Kathy Hutchins/Shutterstock
Dr. Dre is regarded as "one of the best hip-hop producers of all time" (per WealthyGorilla). The hip-hop mogul is responsible for inspiring, guiding, and producing hip-hop-heavy hitters like Eminem and Snoop Dogg. In the early '80s, the rapper started as a hip-hop deejay for World Class Wreckin' Cru. His group would perform at local parties throughout the south-central district of L.A. According to Britannica, in 1986, the rising rapper's career skyrocketed to fame following the success of gangsta rap group N.W.A. The group's second album "Straight Outta Compton," released in 1988, was considered a breakthrough. Shortly after reaching fame, Dr. Dre decided to venture out and start a solo career. In 1992, the rapper released his debut album "The Chronic" under Death Row Records.
For decades, the Rap legend accumulated a large fortune. Celebrity Net Worth ranked the former co-owner of Death Row Records as the fourth wealthiest rapper in the entire world; he has a recorded net worth of $820 million.
We all know Dr. Dre through his famed career as a gangsta rap pioneer, but how much do we know about his personal life?
Who was Dr. Dre named after?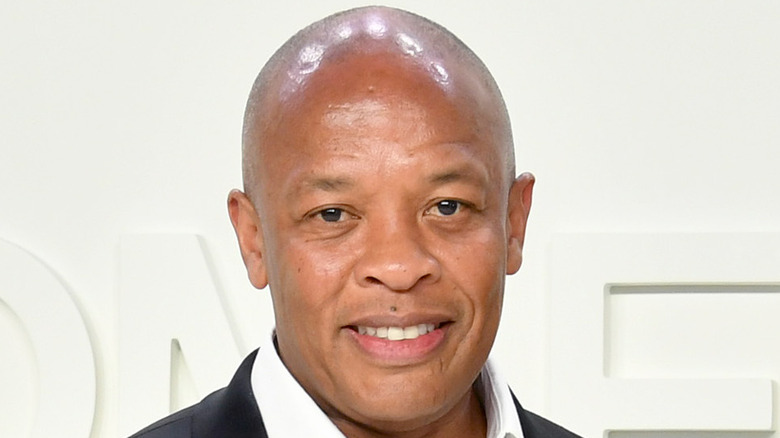 Amy Sussman/Getty Images
Hip hop legend Dr. Dre was born Andre Romelle Young on February 18th, 1965. He was the first child born to Verna and Theodore Young. Both of his parents were musically inclined; his mother quit her singing group, the Four Aces, shortly before Dre was born (per Biography). According to Useless Daily, the rapper's middle name "Romelle" was inspired by his father's amateur singing group, The Romelles. During the height of his music career, in an interview with Rolling Stone, Dre recalls what it was like growing up in a musically influenced household.
"I can remember when I was just like about four years old in Compton," Dre said. "My mother would have me stack 45s, stack about ten of them, and when one would finish, the next record would drop. It was like I was DJ'ing for the house, picking out certain songs, and so this song would go after that song. I would go to sleep with headphones on. My mom and pop — they would have music loud enough to shake the walls. The music is just in me now."
According to Biography, Dre was inspired by his favorite basketball player, Julius "Dr. J" Erving, when deciding his own nickname. And the rest is hip hop history.