Why Joe Biden Is Demanding Kellyanne Conway Step Down From This Role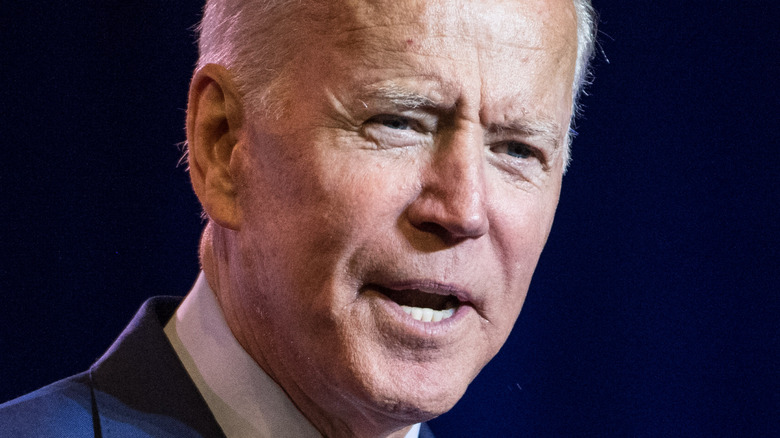 Naresh777/Shutterstock
When a new president is sworn into office, it's not just them who experiences a whole new change of job — it could be entire teams of people. In November 2020, just before he was slated to leave office, former President Donald Trump went out swinging and dismissed several longstanding members of the Defense Policy Board, despite them still having time to serve out on their terms. Some of these names included former Secretaries of State Madeleine Albright and Henry Kissinger, and former chief operating officer at the Pentagon Rudy De Leon, amongst others, per Business Insider. It would appear that President Joe Biden is in the process of a similar housecleaning, a decision that would eliminate several big names that were major players throughout Trump's presidency.
According to CNN, the Biden administration has told 11 Trump-appointed officials serving on military academy advisory boards to either resign or be dismissed. Three of these officials include former White House press secretary Sean Spicer, former senior counselor to the president Kellyanne Conway, and former national security adviser H.R. McMaster, per CNN's leading investigation team, KFile.
Here's how Kellyanne Conway responded to the request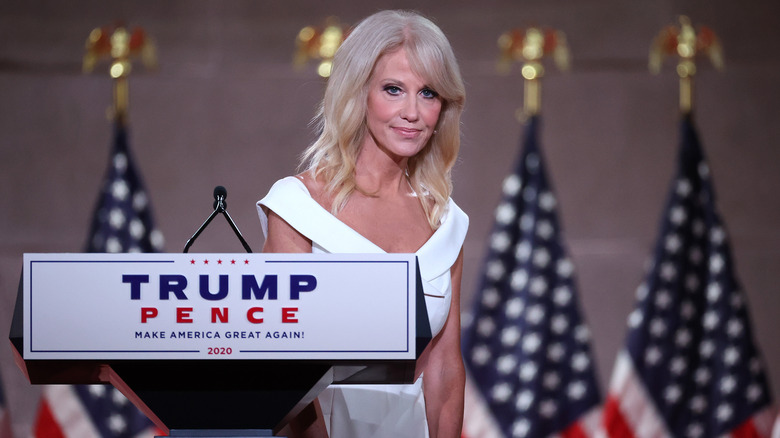 Chip Somodevilla/Getty Images
The action to eliminate this large group of Trump-appointed members has come to the forefront due to Defense Secretary Lloyd Austin's decision to restart 16 defense advisory boards, which will effectively eliminate much of any hints of Trump's role within the White House (via Defense News).
On September 8, 2021, White House press secretary Jen Psaki confirmed the rumors surrounding the removal of these members in a briefing. "The President's objective is what any president's objective is — to ensure you have nominees and people serving on these boards who are qualified to serve on them and who are aligned with your values," Psaki explained. "And so yes, that was an ask that was made" (via CNN). Psaki added that she will let the public decide if "Kellyanne Conway and Sean Spicer and others were qualified" to effectively complete their jobs.
Only time will tell how all parties will respond. So far, the responses have been mixed. Deputy Director of the Office of Management and Budget (via CNBC) Russ Vought took to Twitter, writing "No" in response to the Biden administration's request. "It's a three year term." Kellyanne Conway also responded to the request via Twitter, posting a photo of a lengthy response she wrote to President Biden. "Your decision is disappointing but understandable given the need to distract from a news cycle that has you mired in multiple self-inflicted crises and plummeting poll numbers," Conway tweeted, finishing the letter off by writing, "I'm not resigning, but you should."