The Truth About Natalia Bryant's Life After The Tragic Death Of Her Father Kobe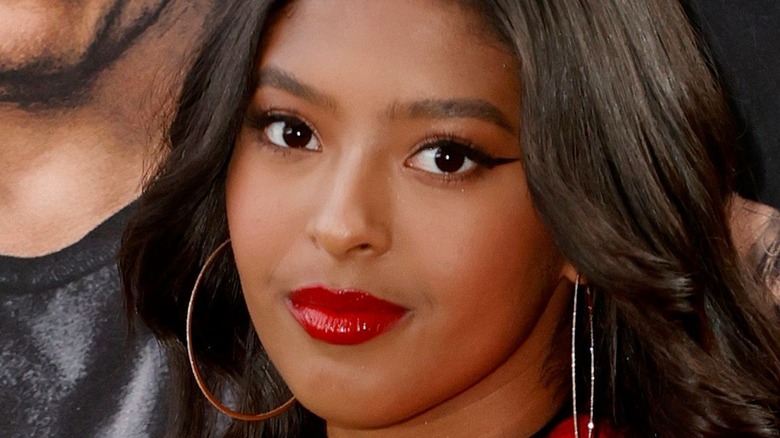 Frazer Harrison/Getty Images
In January 2020, NBA legend Kobe Bryant and his daughter Gianna, 13, were en route to a youth basketball tournament with six other passengers. What began as a hopeful day filled with excitement and father-daughter bonding ended in a crash, resulting in the loss of nine lives (via CNN). This tragedy left the general public reeling, especially because of the massive impact Bryant had on so many people's lives both on and off the court (via USA Today). 
While thoughts of the helicopter crash will continue to stir up negative emotions, Bryant's closest friends and family members remain the most impacted by his and Gianna's deaths. Bryant is survived by his wife, Vanessa Bryant, and daughters Natalia, Bianka, and Capri (via People). As Bryant's oldest daughter, Natalia spent the most time with her father and younger sister.
Despite missing her family members very deeply, Natalia continues to experience moments of great joy. In June 2021, the Los Angeles native graduated from high school (via E! Online). To celebrate this milestone moment, Vanessa took Natalia and her little sisters to Disney California Adventure Park to preview the new Avengers Campus. 
In addition to graduating from high school, Natalia recently embarked on a new exciting journey. In February 2021, the 18-year-old revealed that she had signed a contract with IMG Models (via Essence). Natalia wrote in an Instagram caption, "Ever since I can remember I wanted to model. There is a lot to learn but I feel this is a great opportunity for me to learn and express myself creatively." 
The rising model already booked her first magazine cover with Teen Vogue, which features an interview where she discusses life without her beloved father (via Page Six).
Natalia Bryant was almost a Division One volleyball star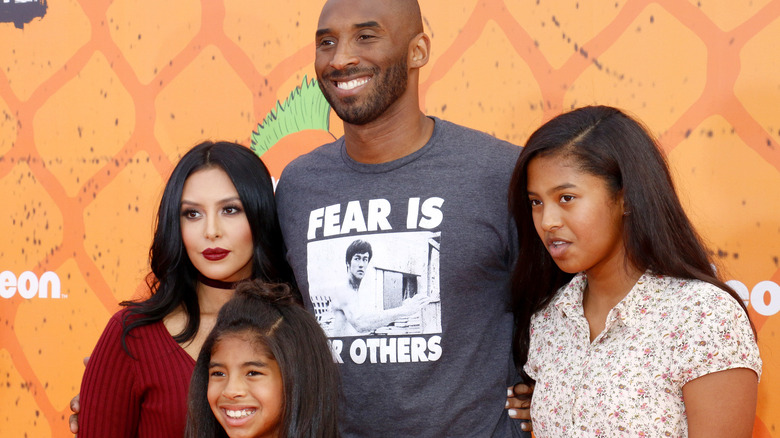 Tinseltown/Shutterstock
In her Teen Vogue cover interview, Natalia Bryant revealed that, after the deaths of her father, Kobe, and sister Gianna, she decided to give up her longtime dream of playing volleyball in college. She developed a love for the sport in 2012 and later played on her high school varsity team. Bryant was on track to become a Division One athlete at the University of Southern California but decided to let go of her dream. 
"I quit volleyball after the accident because... a lot was going on at that time," she said. "I knew I didn't... love volleyball as much as [her father and sister loved] basketball." She added that she's confident in her decision and ultimately felt she needed a break. However, Bryant knew that attending college would remain part of her plan. "For my mom, it was really important for me to go through high school and get my education," she said. "Especially complete college too." 
While Bryant certainly would have loved to have Kobe around for these milestones, she keeps him in her heart by sharing some of her favorite memories of him. She revealed to Teen Vogue that one of her favorite ways to spend time with her dad was to watch movies. Bryant recalled one special evening when she attended a midnight showing of "Star Wars: The Rise of Skywalker" with the NBA legend. "He was just like the best girl dad ever," she said. "He was just letting me play my playlist and jam out to Taylor Swift the whole ride back, and talk about Star Wars too. It was so much fun."
Natalia Bryant keeps her father's memory alive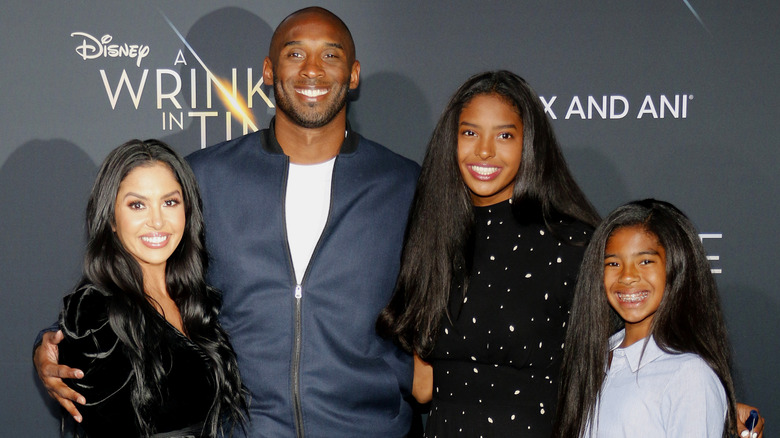 Tinseltown/Shutterstock
While it can be hard for Natalia Bryant to talk about her dad so soon after his tragic passing, she continues to bring him up in conversation when speaking to others. "I love talking about my dad," she told Teen Vogue. "It's bittersweet, but I enjoy talking about him more than it's sad for me." This is something Bryant often does with her younger siblings, Bianka and Capri. "You do the best that you can," she said. "[For] my little sisters [we're] trying to keep that memory for them. And also just trying to remember to live out every day the way they would." 
Though Bryant enjoys reflecting on her past and remembering her dad, she understands the importance of living the present. She loves to go skiing, which is something she's done with her family her whole life and finds solace in. "It's just so relaxing to me," she said. "You get space ... you get to clear your mind, and you don't think about anything. You think about what you're doing in the moment. It's about being present. Which I love."