Why Olivia Munn And John Mulaney's Relationship Is So Controversial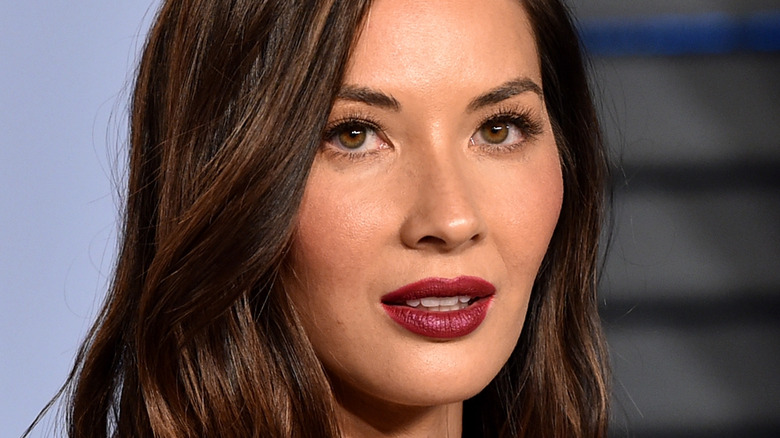 John Shearer/Getty Images
Following months of speculation, Olivia Munn and John Mulaney finally confirmed that not only are they a couple but that they're expecting a child, too. As People reported, an insider enthused the parents-to-be are "both extremely excited about the baby" and "couldn't be happier." Mulaney discussed the relationship for the first time during an appearance on "Late Night with Seth Meyers," confirming he and Munn are "really, really happy" even though the comedian was hesitant at first to share their big news with the world. Mulaney has been open about his struggles with addiction over the years, completing a stint in rehab earlier this year after relapsing. 
The beloved comedian also split from his wife, Anna Marie Tendler, and moved out of their shared home following rehab. While chatting to Meyers, Mulaney revealed, "In the spring I went to Los Angeles and met and started to date a wonderful woman named Olivia." He gushed that the actress had helped him work through the tough time in his life, noting, "Olivia and this baby have helped save me from myself in this early journey out of recovery." Their romance was first rumored in May 2021, with the reported couple spotted on a lunch date the following month, but neither party confirmed it until now. Even so, social media has a major issue with the pairing.
Social media is really against Olivia Munn and John Mulaney dating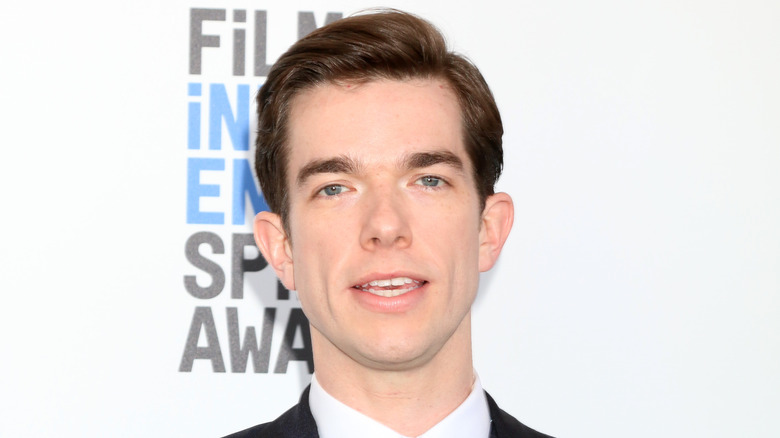 Kathy Hutchins/Shutterstock
As Paste Magazine details, following John Mulaney's big reveal that he's expecting a baby with Olivia Munn, Twitter has been rife with "people revealing their unhealthy parasocial obsession" with the comedian. This includes, but is not limited to, those outraged on behalf of Anna Marie Tendler, Mulaney's ex-wife, as well as fans who feel betrayed that Mulaney is having a baby after claiming he didn't want kids (via the Daily Dot). Some people are turning the comedian "into a symbol for every time any man has ever mistreated any woman." 
As Paste argues, "social media strips away context, makes nuance almost impossible, amplifies the angriest and loudest voices, and makes everybody hate each other, while also making people think they know each other way more than they actually do." Mulaney is known for being forthright in his stand-up act in particular, which makes fans believe they know him better than they actually do. He also shared glimpses into his life on social media, which those same fans are now using against the comedian to complain that they were misled in some way. The timeline suggests Mulaney and Tendler were already separated when he began seeing Munn, so really, there's no scandal here except the one being actively created on Twitter.