Meghan McCain's Replacement On The View Has Twitter Talking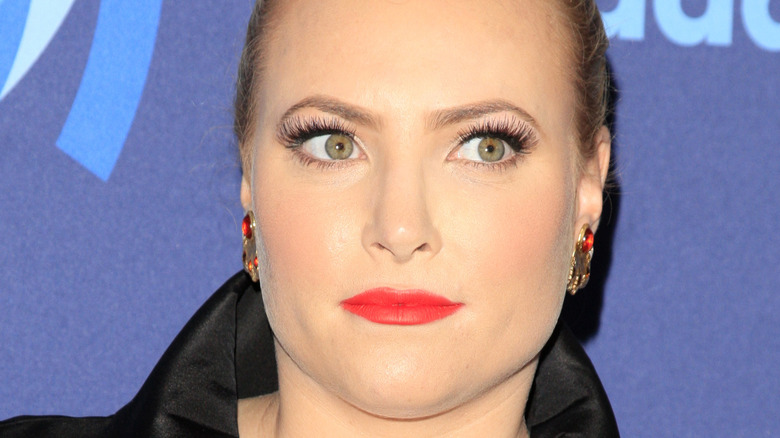 Kathy Hutchins/Shutterstock
On August 6, 2021, Meghan McCain last appeared on ABC's "The View," the daily late morning talkfest that features a panel of women interviewing celebrities while discussing the important issues of the day. When "The View" returned from a brief hiatus and began its 25th season on the air on September 7, McCain had not yet been replaced, with the show claiming it wants to take its time finding a new panelist.
"Continuing the mission of dynamic conversations with diverse points of view, 'The View' is taking a little time to fill the co-host seat vacant since Meghan McCain's departure at the end of season 24," a statement from the show read (via Arizona Central).
However, that didn't mean "The View" would not have a conservative female voice to offset the more liberals views of the other women on the show, including Whoopi Goldberg and Joy Behar. Instead, a lineup of temporary hosts will fill McCain's shoes, including former Utah congresswoman Mia Love, former secretary of state Condoleezza Rice, and former Republican presidential candidate Carly Fiorina. Love made her debut on September 8, with Goldberg introducing her as "a really nice woman," according to Decider.
Mia Love's conservative views are getting a warmer reception than Meghan McCain's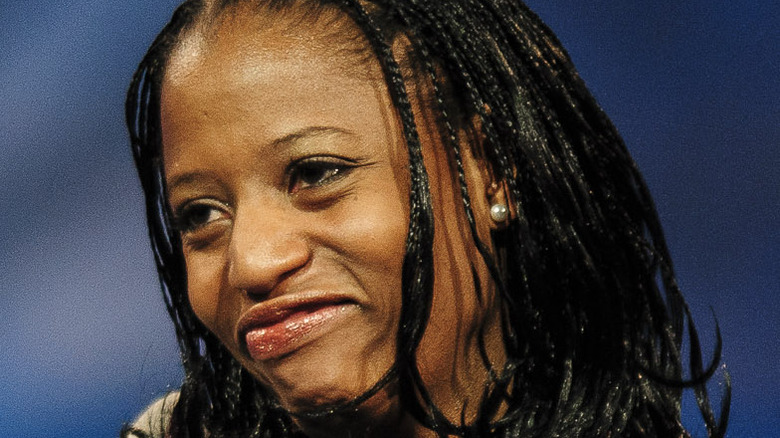 Pete Marovich/Getty Images
After Mia Love was introduced to "The View" audiences, the topic turned to abortion rights and specifically the new Texas law that bans abortions at six weeks, before most people even learn they are pregnant. Joy Behar went on to make a disparaging remark about Republicans, while Love respectfully informed her she'd worked with members of the party that truly do value all life. When the topic turned to doctors not wanting to treat the unvaccinated, Love reasonably asked: "Do we really want people who are not vaccinated that are sick out there in the public not treated?"
The intelligent back and forth rather than the snarky way some perceived McCain would counter arguments got fans talking. "I would never vote for Mia Love because of different views," one tweeted. "But, isn't that what the show is supposed to be? It was just so nice not seeing eye rolling and temper tantrums. Just respectful disagreements and discussions."
Another added: "Mia Love was the co-host today and it was refreshing that even though she had differing points of view, everyone was respectful & the tone was very pleasant!"
All in all, reviews for Love seem to be quite positive as fans welcome the change from McCain. As yet another viewer tweeted: " I just love that ... there is no shrieking and yelling on #TheView as the Republican de jour Mia Love is holding her own."