How Early Did Nolan Gould Graduate High School?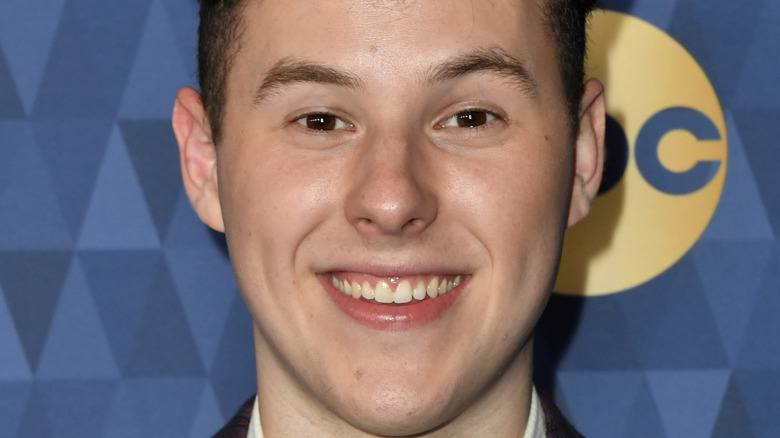 Frazer Harrison/Getty Images
Hit ABC sitcom "Modern Family" was huge when it arrived in 2009, providing us with some priceless comedic moments, and while we were already familiar with some of the cast — family patriarch Jay Pritchett was played by Ed O'Neill, who viewers recognized as Al Bundy from "Married... with Children" (via ScreenRant) — the younger family members were newer to acting, and their turns on the show threw them straight into the public eye.
None more so, perhaps, than Nolan Gould, who played Luke Dunphy, Jay's grandson, on the show. He was just 10 years old at the time the pilot aired, and while he began working at three, on commercials (via Allvipp), it was his first major role. It paid well, too, with Gould being paid over $70,000 per episode as of the 2014-15 TV season (via HuffPost), setting him up for a great career.
Of course, no matter how successful young actors are, they have to keep up with their studies too, and you might have heard that Gould was a pretty smart kid – particularly when compared to his "Modern Family" character. So clever, in fact, that he was able to graduate high school early, but just how early? 
Nolan Gould was barely in his teens when he graduated from high school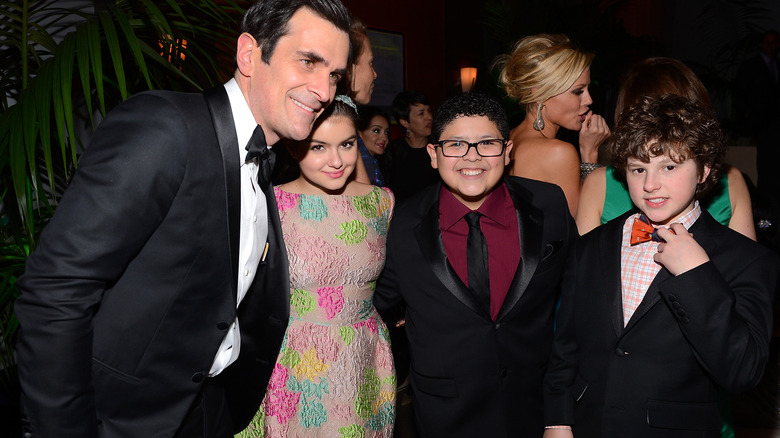 Mark Davis/Getty Images
Of course, Nolan Gould isn't the first person ever to graduate high school early, but we're not talking a year or two here. The "Modern Family" star graduated at the age of just 13, revealing the impressive feat on the "Ellen DeGeneres Show" back in 2012. "Over the summer, I did a lot of studying and I took an exam and tested out of high school ... So I'm hopefully going to go on and do some online community college courses," he said (via Us Weekly).
Not only that, but Gould is a member of Mensa, the high IQ society, too. He has an IQ of 150 (via the Daily Mail), so he meets the entry criteria, and is among the most intelligent people on the planet. Graduating high school when he was barely a teenager and starring in one of the biggest sitcom success stories of the 2010s — is there anything Gould isn't capable of?